Q&A with Gale King, founder of Jao Brand
Goe Oil is one of those cult beauty products we'd been hearing good whisperings about for a while, so when it came to updating our bath and beauty department, Jao Brand was front of the running for shelf space. We love their sustainable ethos, beautiful packaging, and the face cream is truly amazing, we're all total converts. Here we talk to the lady responsible, Jao Brand founder, Gale King.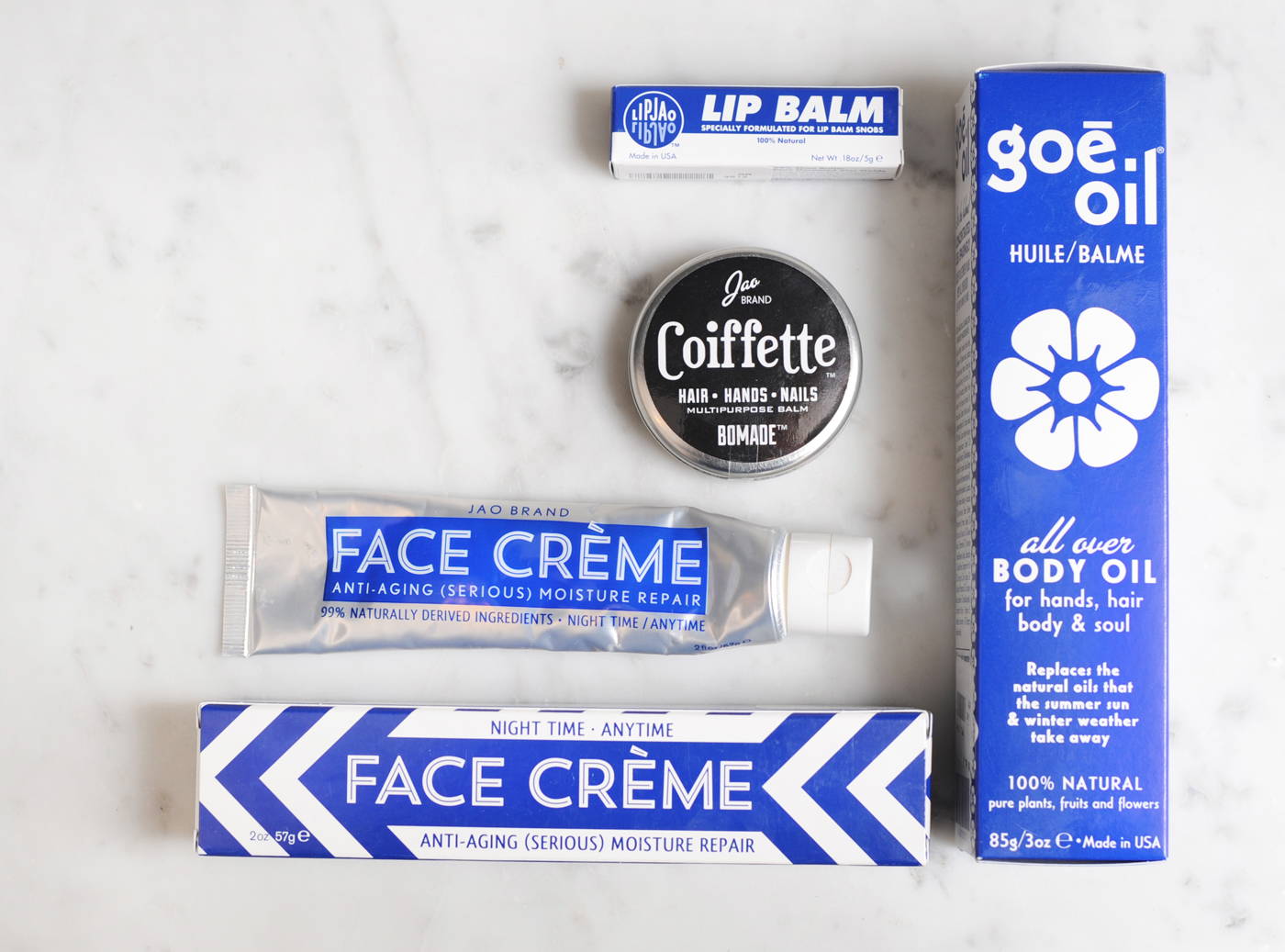 Tell us about the original inspiration behind Jao Brand and how you got started.
Jao was inspired by an impulse I had to be able to wash my hands when I was working in the field (as a videographer), and not near a faucet. This was before the idea of hand sanitizers was even in the marketplace, like 1994. My father at the time had retired from his job as a chemist in research and development, and had built himself a small lab to do R&D work for private clients. He decided to work with me on our instant hand wash. We worked together formulating this and by the time we got our formula right, Purell had hit the mass market. We were the first hand sanitizer to use essential oils, and to market our product as multipurpose. This came about because my husband began using Jao Hand Refresher as his aftershave, while I was putting it on a cotton pad and wiping off the NYC summer grit from my face! It worked fantastically well.

The multi purpose idea appealed to me, as I do not like to buy products and then not use them. I hate all the clutter. Not to mention the waste! So it became the ethos of the idea behind the brand. Each product must solve a problem, and be useful in a few ways. It also allows creativity for the user to discover best uses. It makes the whole process of using the products more personal and necessary in someones life
Describe a typical working day at Jao Haus.
A typical workday is many emails back and forth and phone calls between the Jao House in Pennsylvania and myself in Brooklyn. I go back to visit for a few days every two weeks. I wish I was able to set the business up where I lived, but I did not have the funds to set the company up in Brooklyn! We have 4 employees at Jao and everyone has their specific jobs. We all converse daily. There are typical issues on product stock, working with the manufacturers, store requests, shipping issues, managing growth and expanding our footprint with small and medium sized retailers.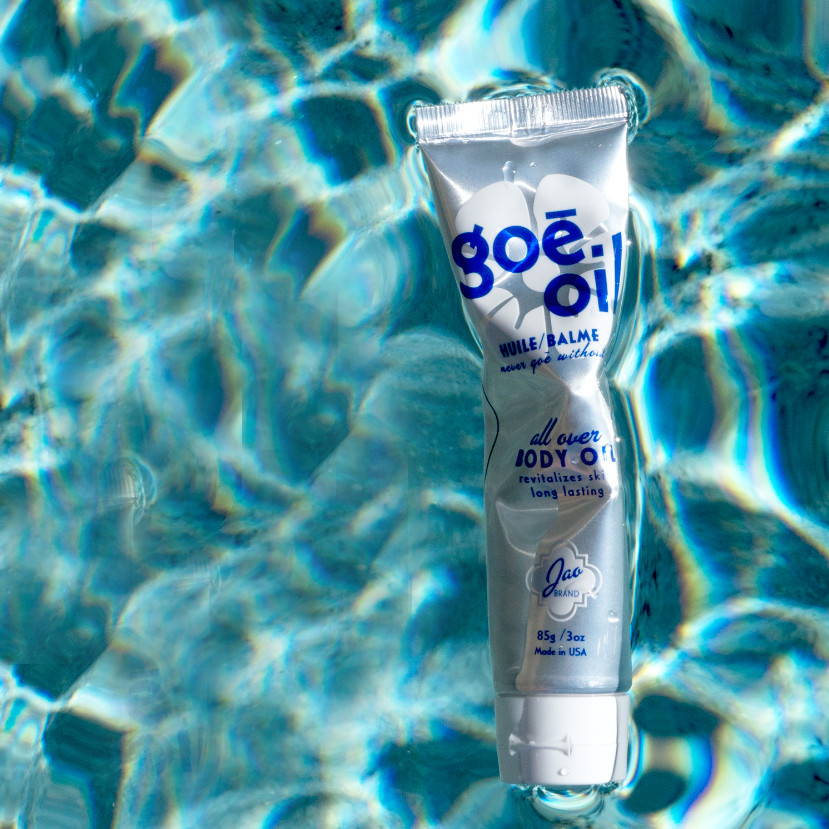 Who or what couldn't you work without?
I couldn't work without my iphone7. I just got the larger size phone for Instagram and photography, inspiration, emails, checking website orders. It's amazing that I can stay in touch with everyone in PA while being in Brooklyn. I think one thing you will hear them say is that I can often be an annoying itch
What do you like most about what you do?
I think what I like most, as a creative person who was not a good student, is having the ability to have an idea, create it, put it out into the marketplace, and have it find a home with strangers. I do get complete satisfaction when
people buy Jao Brand, and then absolutely love it. It's a really good feeling
knowing we can do this with such a small, all woman crew, of 5 people.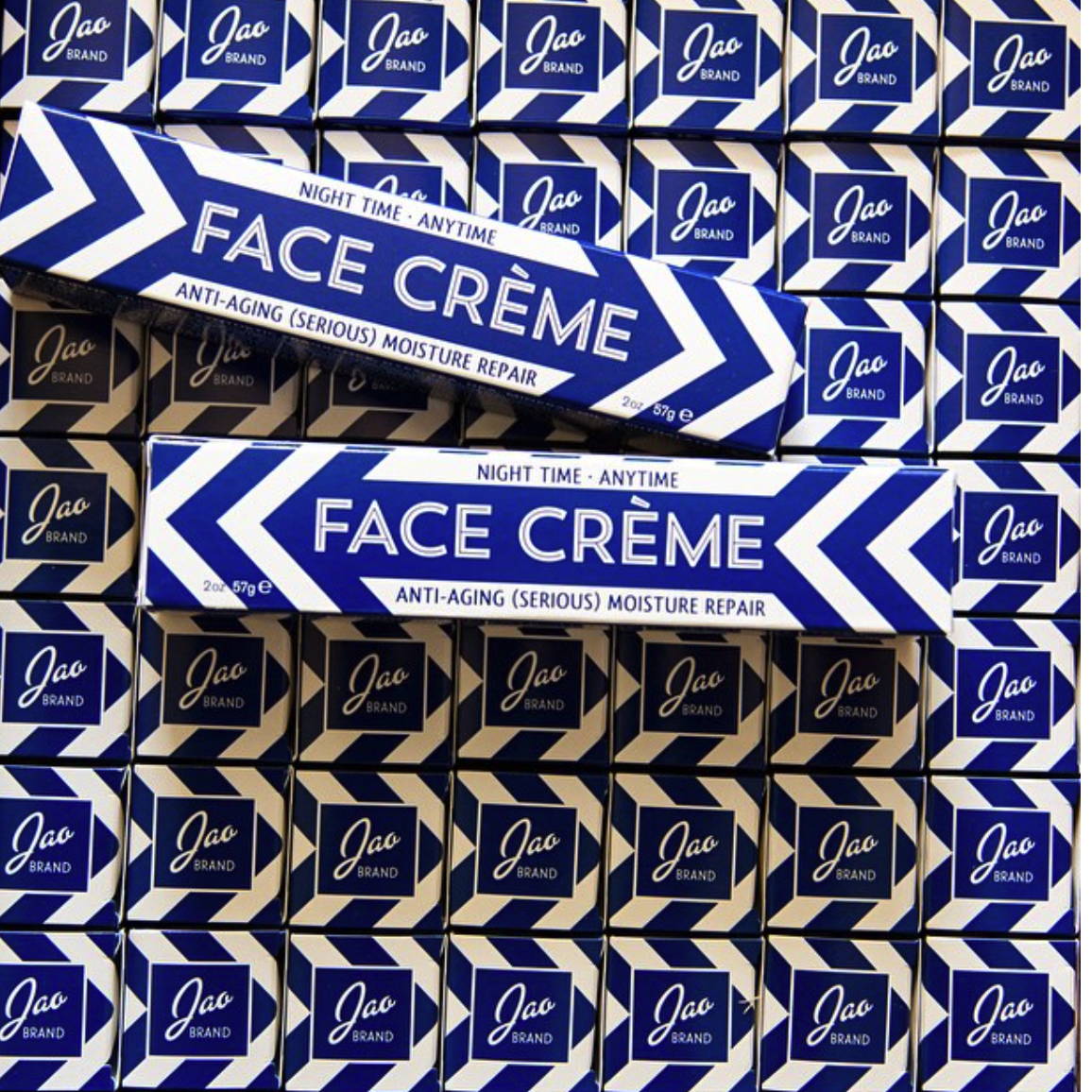 Who or what inspires you?
I am inspired everyday. Recently I saw a smashed paper bakery bag on the sidewalk from the famous Brooklyn bakery Junior's. I loved the way the crushed lines on the bag folded into each other. I snapped a photo of it and
I made it into the packaging of our bags. That kind of creativity really inspires
me. I have no idea why. There are photos of this on my IG feed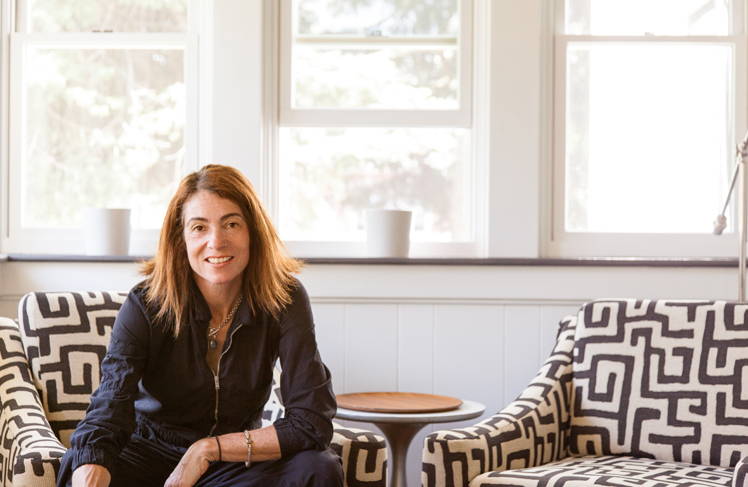 We love the sustainable ethos behind Jao Brand's multipurpose products. Tell us about the process of developing new products.
The process of creating products for me is the best part. I cannot just see something in the marketplace and copy what someone else is doing. That just seems so boring. And most of what people buy is literally packaging! I am really concerned with what is inside the tube or bottle. What can this product do for me? What problem can it solve? What do I need in my life? How can I create this product cleanly with no silicones or dimethicones to give it that silky feel?

It is so hard to create natural beauty products that are safe, effective, feel good and be multipurpose. It is a challenge, but a good one. I often describe each product's provenance the way a songwriter creates a song. The product idea just kind of comes at you, sometimes fully formed. And they don't come very often. Jao Brand will be a very small line. You will never see hundreds of products, or different "scents" to get a full line extension to take up shelf space. I am totally uninterested in that idea. I find it wasteful.
What has been your proudest Jao Brand moment to date?
I think the proudest moments were when stores that are not American, like Colette in Paris, picked up our product, on their own, and decided to sell them without any hard selling on our part! And they have continued to stock us now, for years. It's an amazing feeling to be a small brand and have these beautifully curated stores come to you to be a partner. I decided that is the best way to sell the product. Let it sell itself. It's a great moment to feel that you can allow that to happen and not have to constantly be trying to sell yourself. If the product is good enough, word of mouth will be the driver of sales.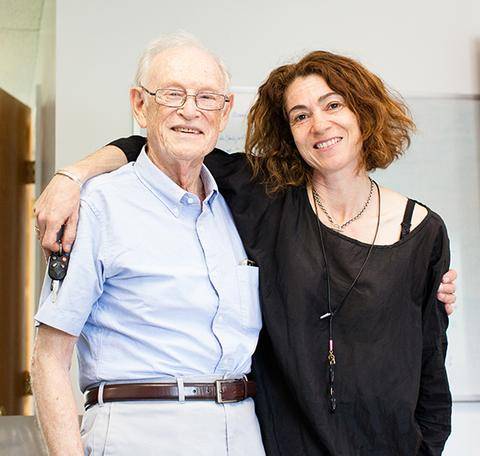 What has been the most important lesson learned?
Patience. Jao is now a 20 year old company. So we are the slowest growing story. I think that is the most important lesson learned. If you believe in
it, and there is positive growth, no matter how slow, it pays to grow your own
garden so to speak. If you can stay in the game, not go broke, not spend in
foolish ways, and trust that what you have made is good, then you will succeed. So the most important lesson is to believe in yourself and what you create.
What would you like to do in the future?
In the future I would like Jao Brand to move in directions that are not necessarily in the beauty category; maybe supporting artists and their work, in some way.
There's often talk of "hero" products in the bath & beauty world.
Do you have a single "hero/ desert island" product?
We had no idea that Goe Oil would be so successful so quickly. I knew when I was formulating it with my father that I loved it. But I didn't think others would. In fact I thought it would be a REALLY HARD sell! Instead it became this cult thing. It has been called a "hero" product. And in a way it is. We were the first "solid oil in a tube", and we are still probably the only ones who were crazy enough to attempt to put 28 plant, fruit, flower, oils and butters together! This is a total challenge that my father fully accepted, and we formulated a lovely product.
And finally, what is team Jao's guilty pleasure?
Jao's guilty pleasure is when I am there at the Jao House and we are all there discussing business and we have our Aperol Spritzes. Its guilty when we decide to start having them before 5pm!