Q&A with Alex Monroe
We've long been fans of Alex Monroe's nature-inspired jewellery, but with Spring springing and some gorgeous new additions to the collection, we've fallen in love all over again. So much so we felt it was high time we had a chat with the man himself, about such things as jewellery, and tea and 80s nights.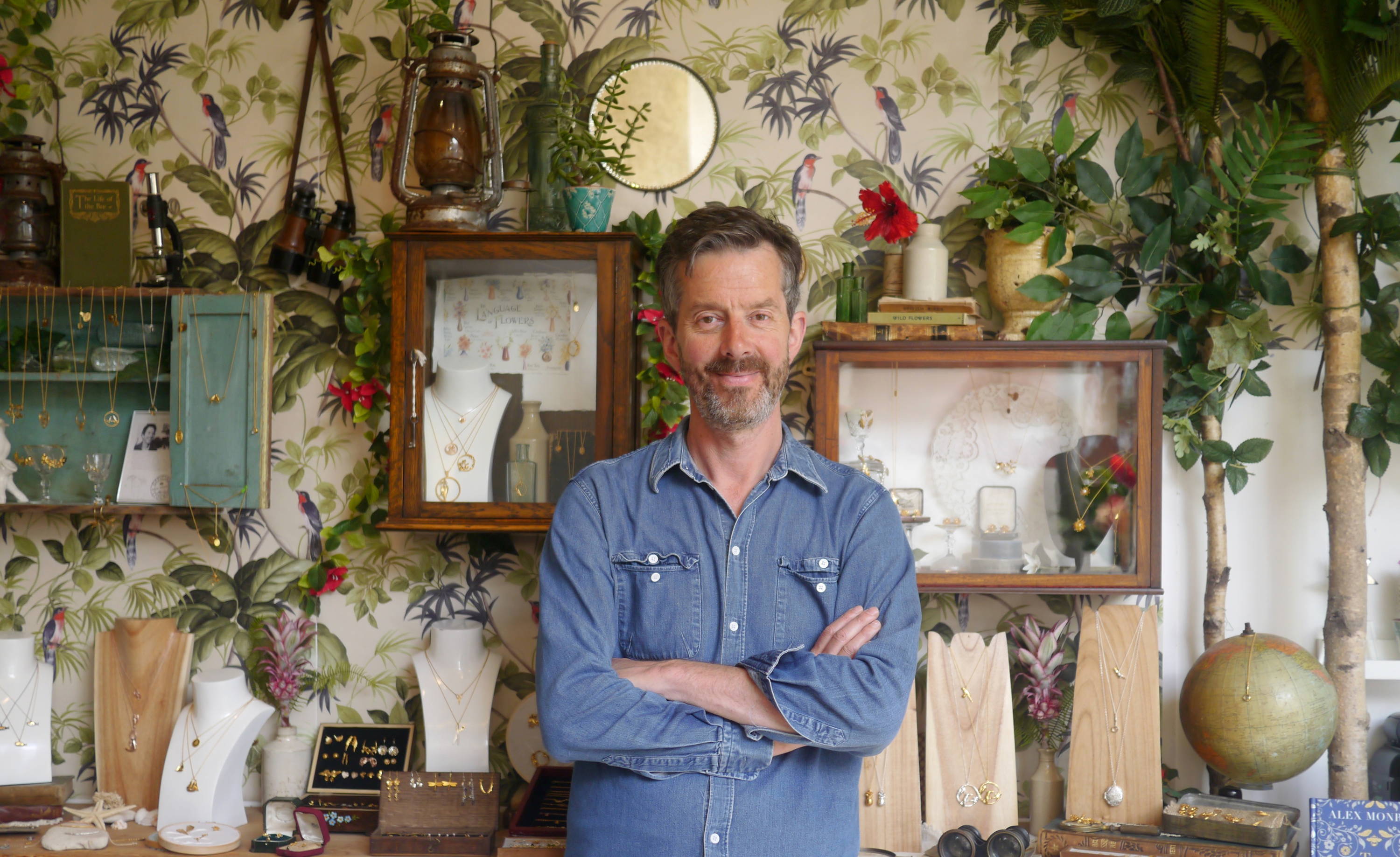 How did you get started in jewellery design?
I was living in the countryside in Suffolk and I loved fashion and making things (clothes and accessories)… but I found it difficult to wear pink PVC trousers and eye liner in 1980's Ipswich, so I desperately wanted to move to London. A place on a jewellery course and a student grant was my escape. And luckily I loved it!
Describe a typical working day at Alex Monroe HQ.
There isn't one! I'm just back from New York meeting clients in Greenwich Village and Brooklyn. It's great to see what's going on in other places. Now I've a few days of emails and admin. I'm off to the countryside tomorrow to do a bit of research and drawing. Next week I'll be working on some new collections in the workshop… and of course as the business has grown… meetings. Lots and lots of meetings!
Who or what couldn't you work without?
My blue Pentel 0.7mm pencil and sketch book. And all the amazing people I work with. We're very much a team effort. And I need a jar of nuts and raisins, a banana and an apple to keep me going when I'm at the bench.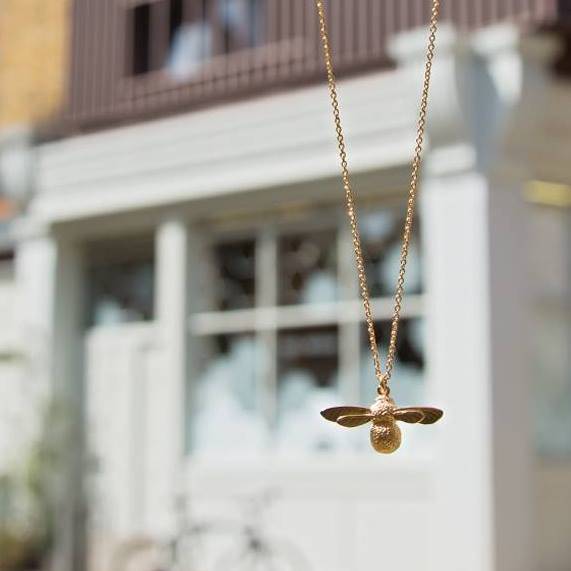 What has been your proudest moment to date?
Every time I hang out with my kids of course! But Jewellery-wise I was on a bus ages ago and I saw a young woman, out on a date I guessed, looking radiant and all finished off with one of our little feathers. The perfect moment. Our first cover of Vogue wasn't too shabby either!
What has been the most important lesson learned?
You don't have to be unkind to get on in life. And be yourself… It's hard work trying to please others.
What would you like to do in the future?
Everything! There's so much to do! I'm doing more drawing so maybe that'll lead somewhere… I'm starting to think about doing other things, I've designed for Anthropologie for ages but I might like to do our own range of things. And Tea! I'm doing a tea course, and Italian, and lots and lots more jewellery!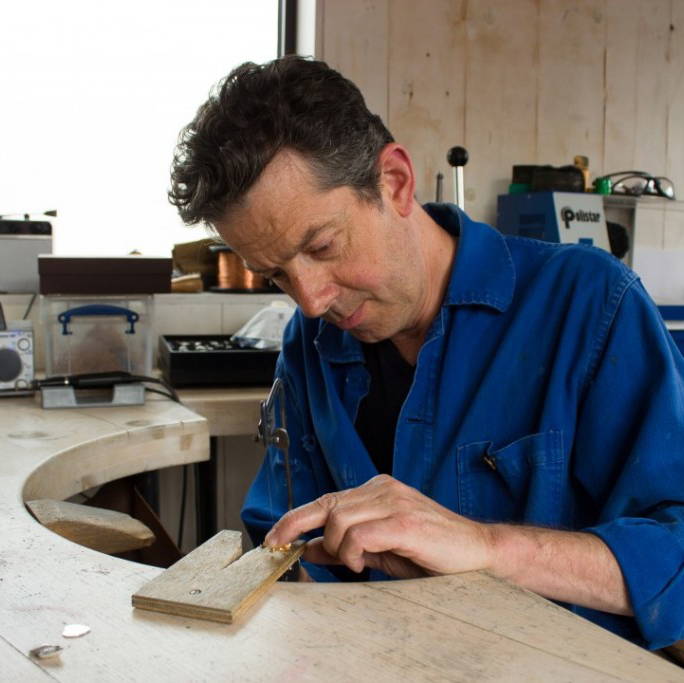 What do you like most about what you do?
Making things. I love sitting at my workbench with an idea in my head or sketchbook and making that become a reality. The harder the challenge the better. I have huge lows as I struggle and fail, but when it goes right its pure ecstasy! And then sometimes you see someone wearing a piece and looking great. That's pretty special too.
Who or what inspires you?
Nature! I love to get out into the countryside. Everything you need to know about everything is out there. And then just people watching. Seeing what people are doing and how they go about their day in New York or London or Tokyo or wherever...
Who would you most like to see wearing an Alex Monroe design?
A nice person glimpsed anonymously on a train, or out on a date or just looking wonderful and confident. I'm not very good at the whole celebrity thing. I like nice people going about their business and making the world the wonderful place it is.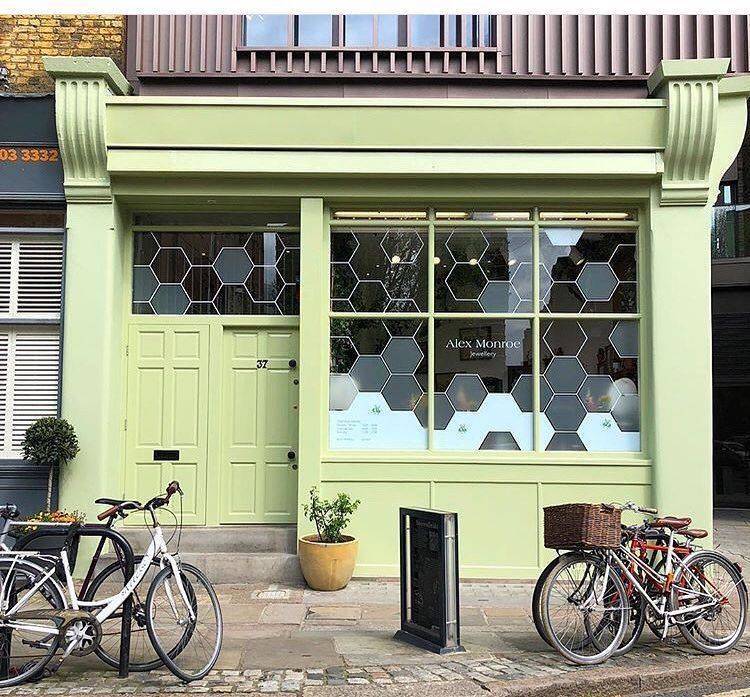 What is team Alex Monroe's guilty pleasure?
Oh it's the snacks and treats… endless snacks and treats and cakes and chocolates.
And finally, you're based in London. What are your favourite things to see and do in the capital?
The Anchor and Hope in Waterloo at least once a week. Sneaky lunches at Casse Croute on Bermondsey street. The Chelsea Physic Garden. And walking the dogs on Peckham Rye. Oh yes… '80s nights at the Rivolli Ball Rooms. Properly embarrassing!