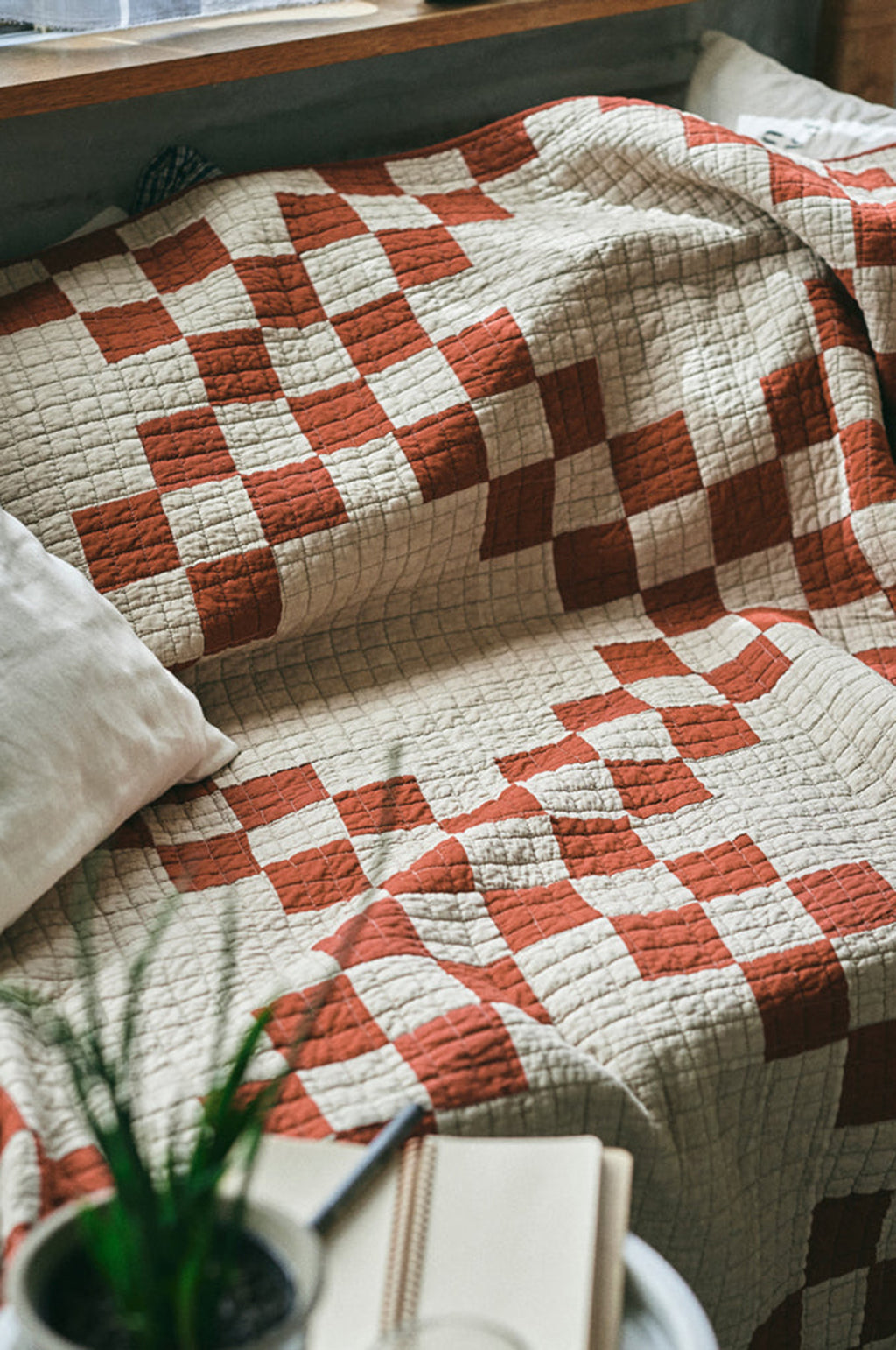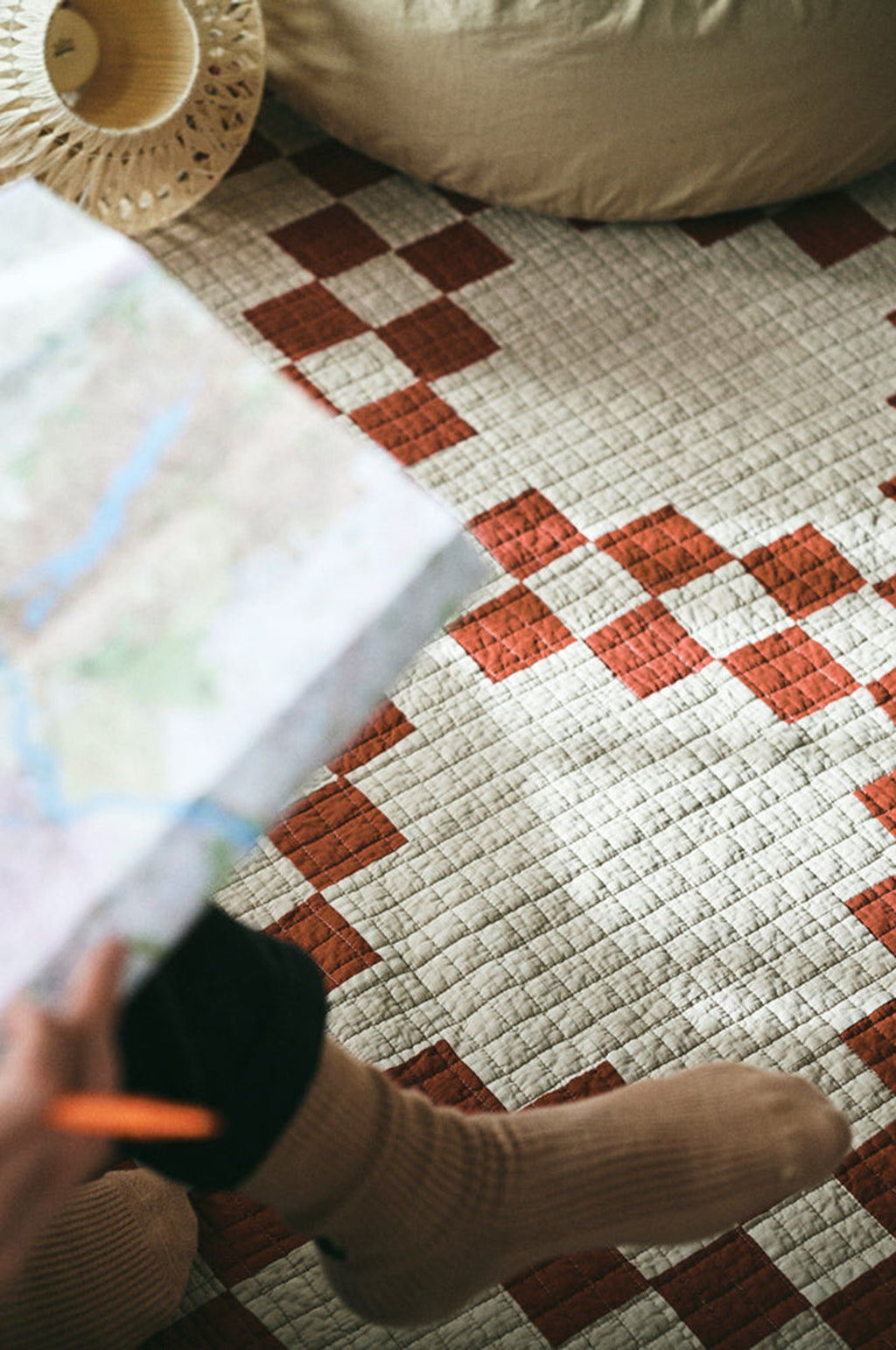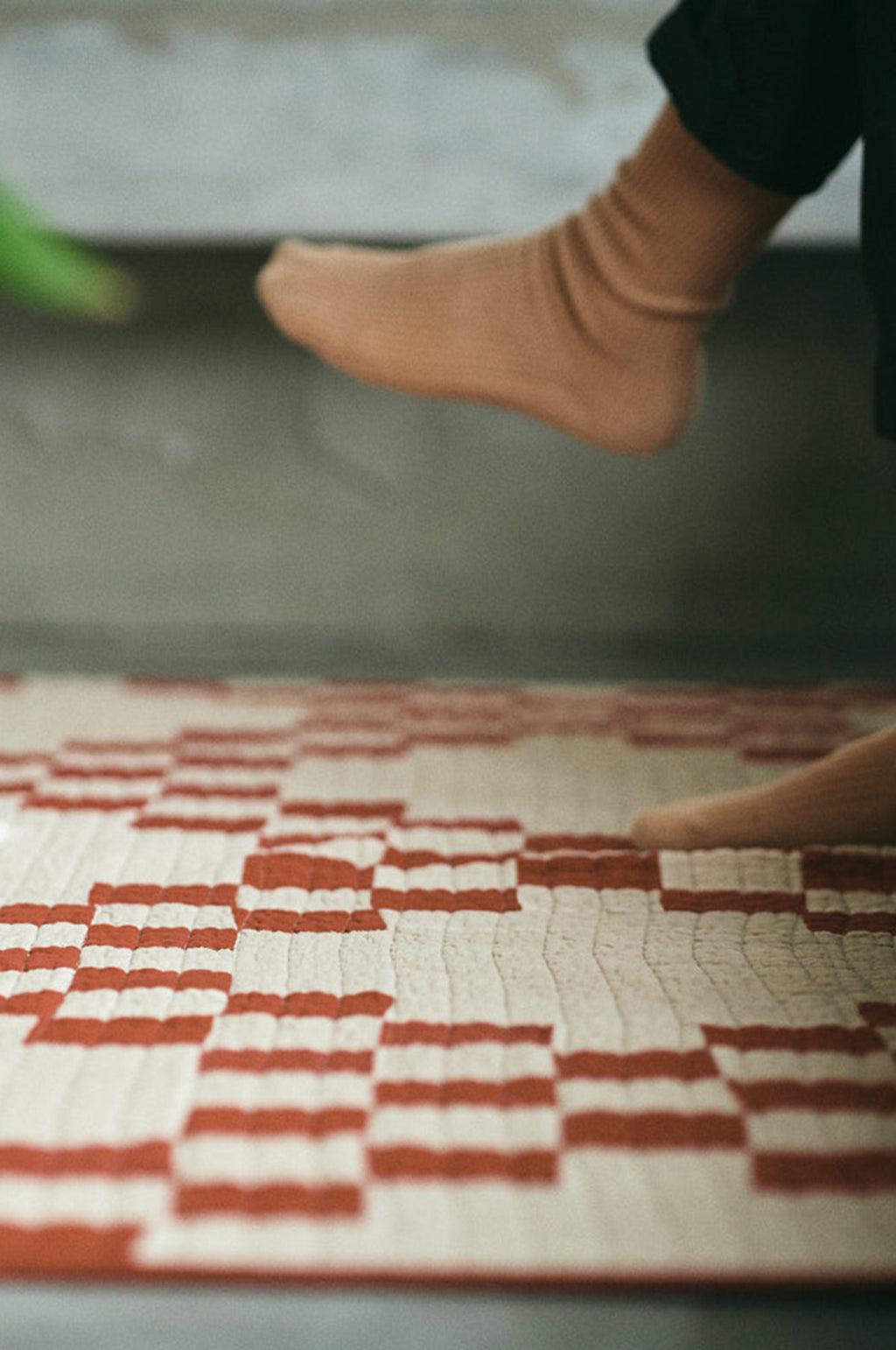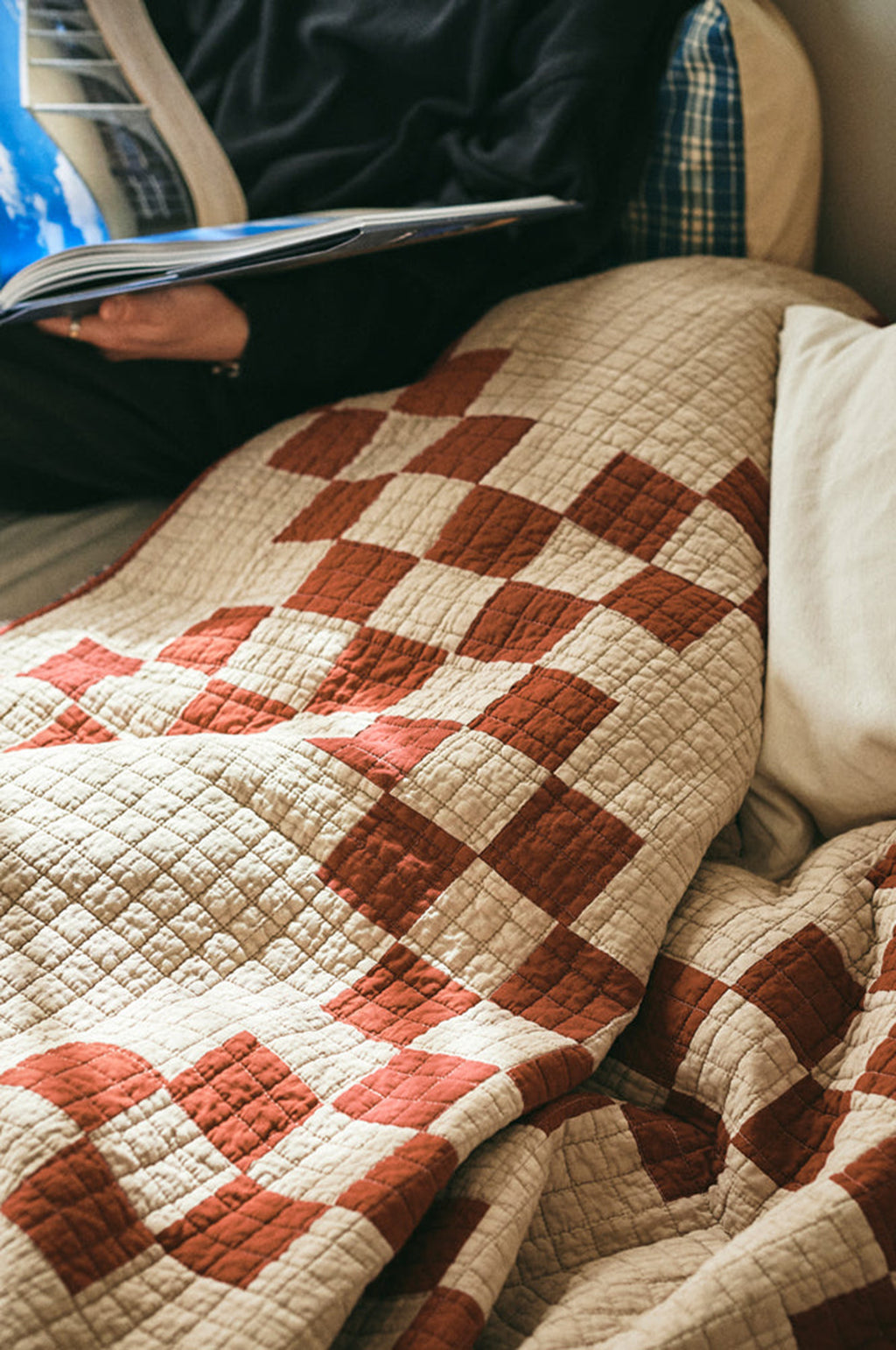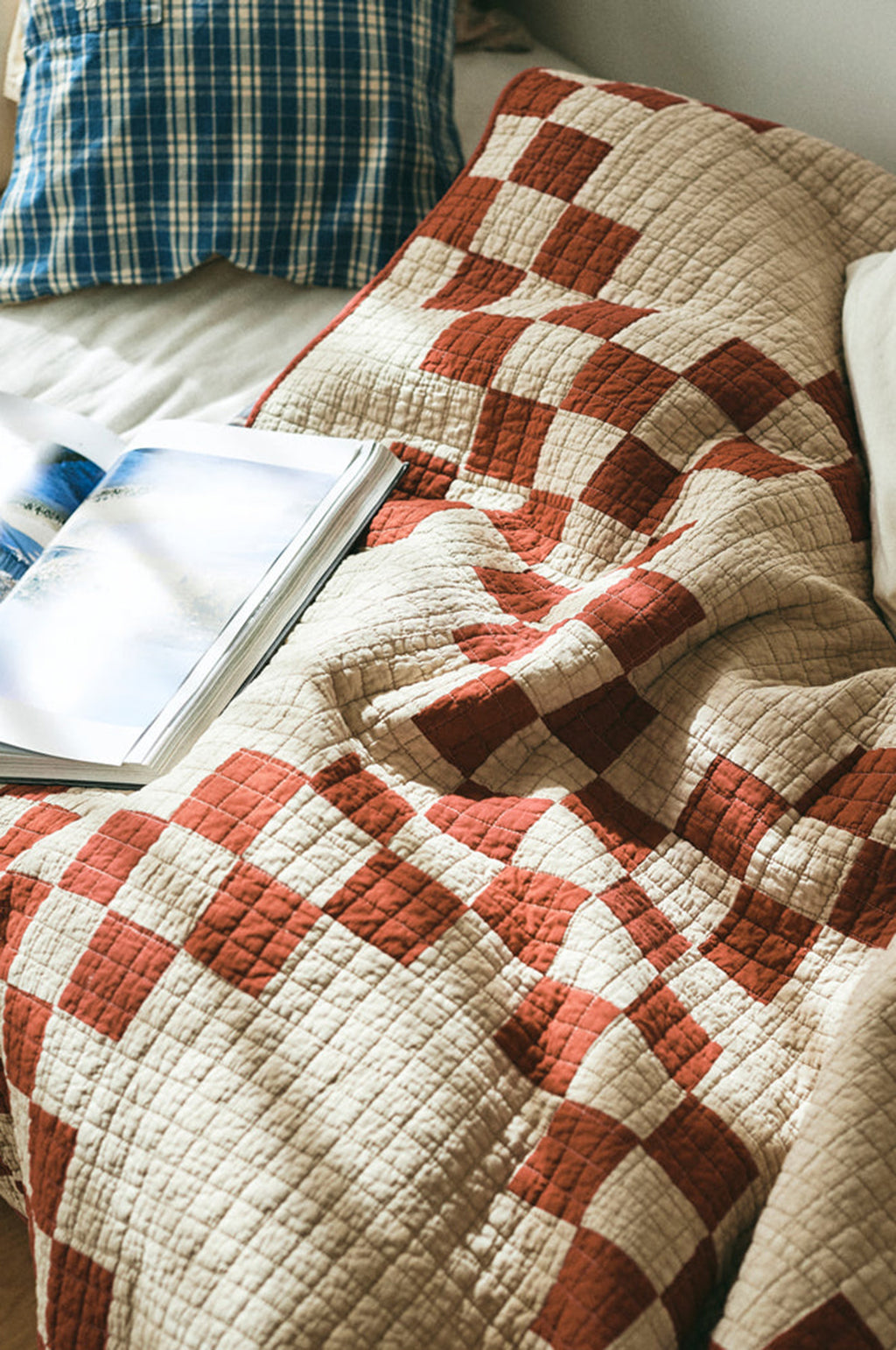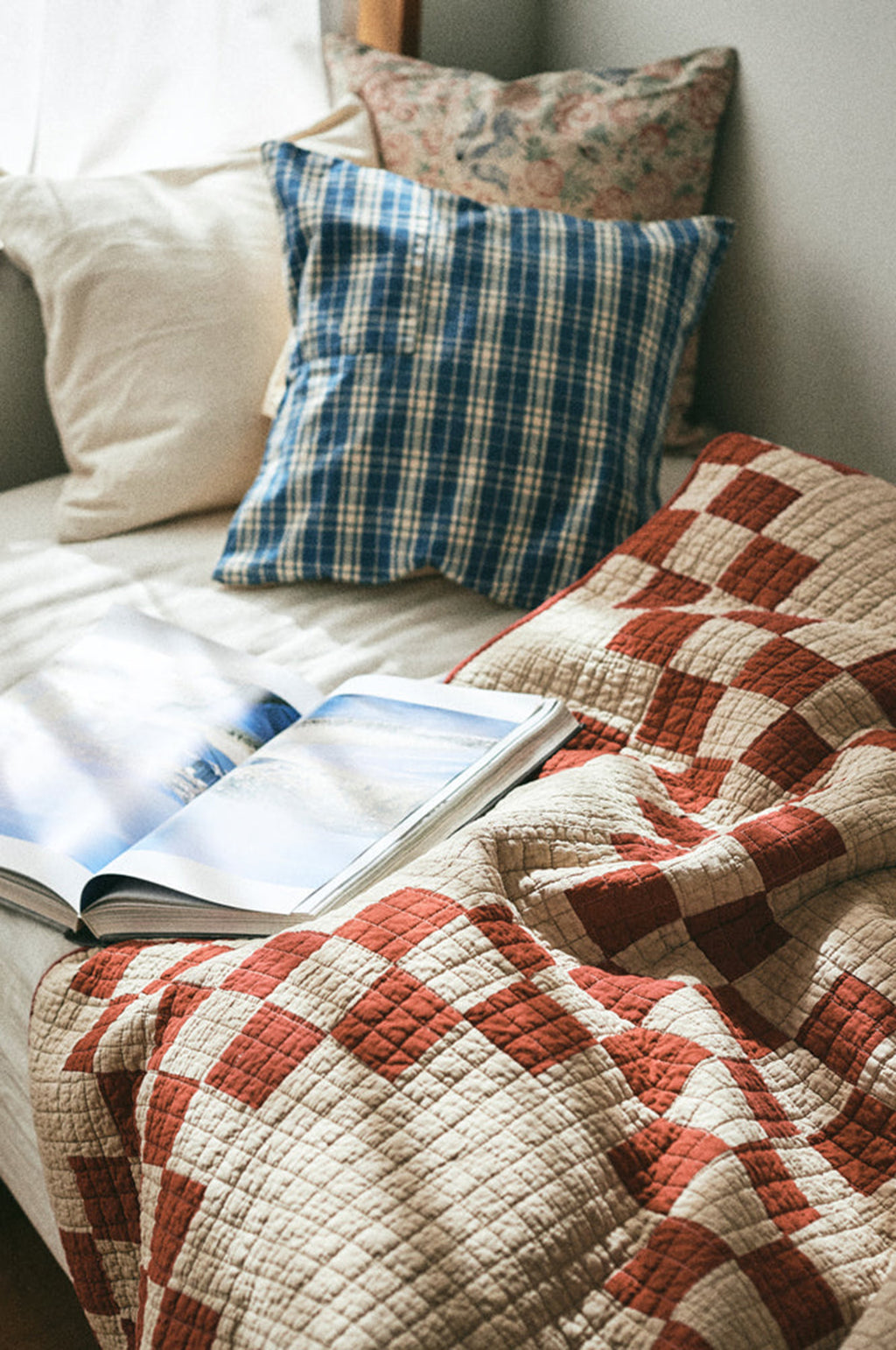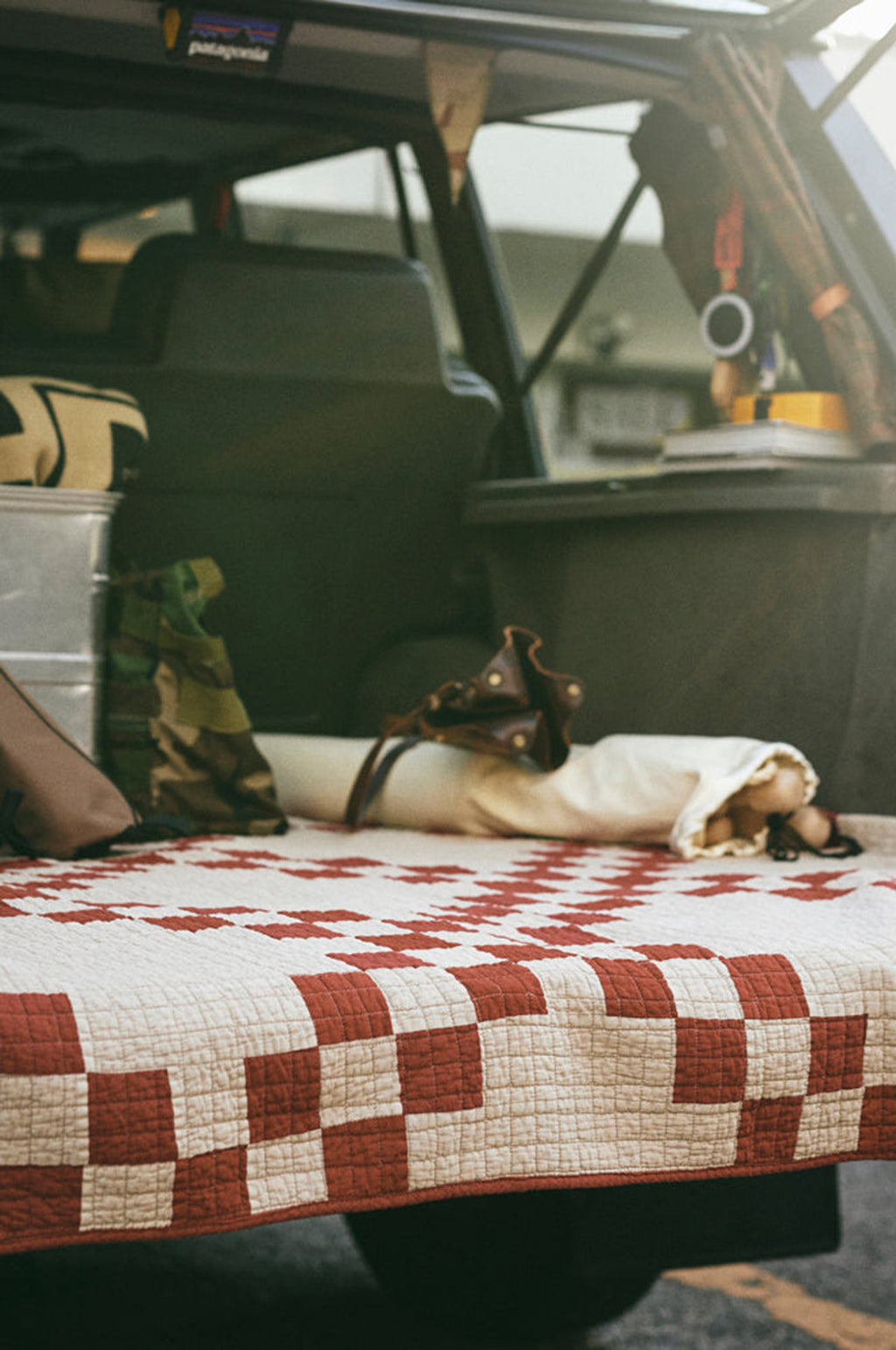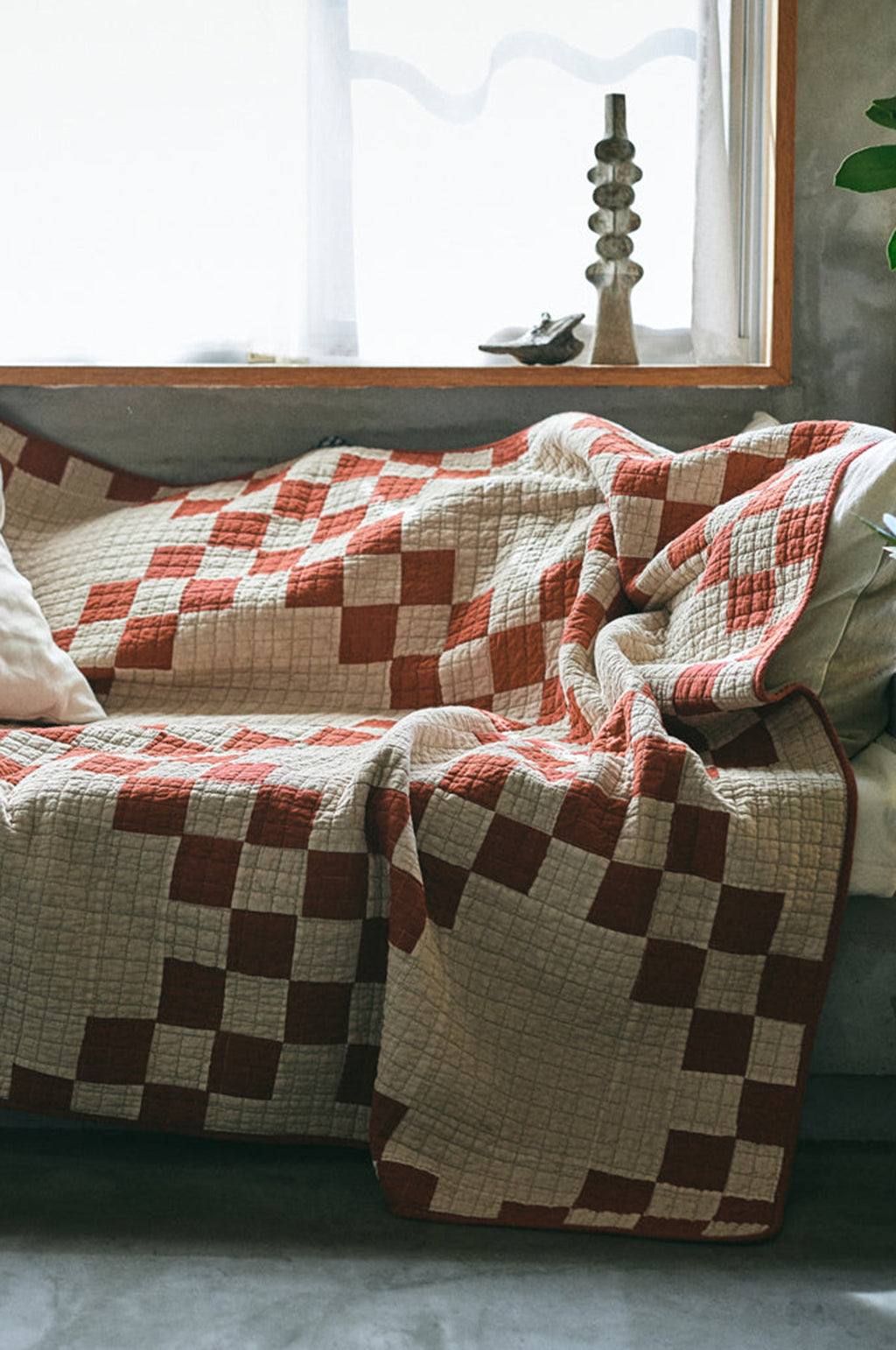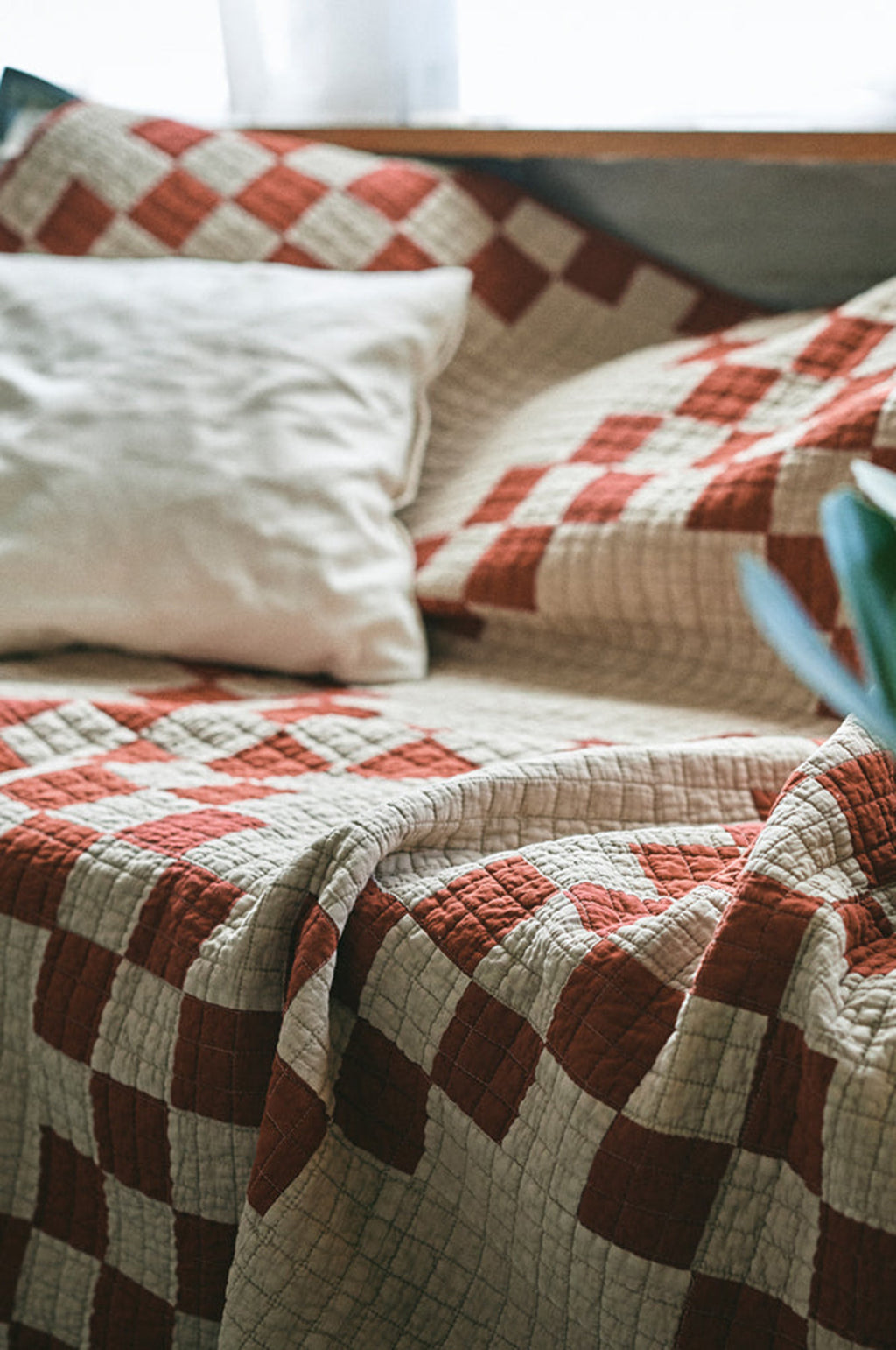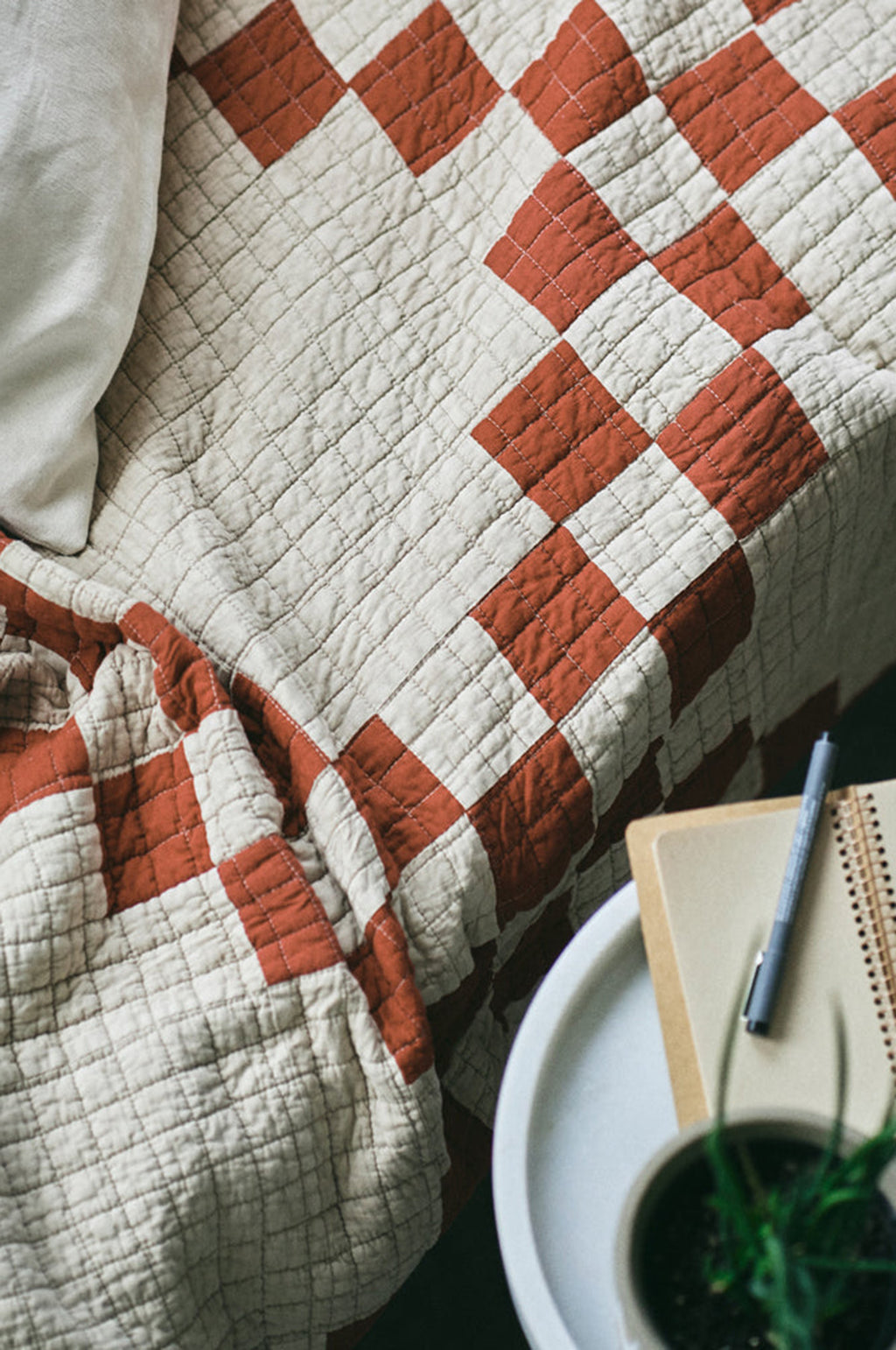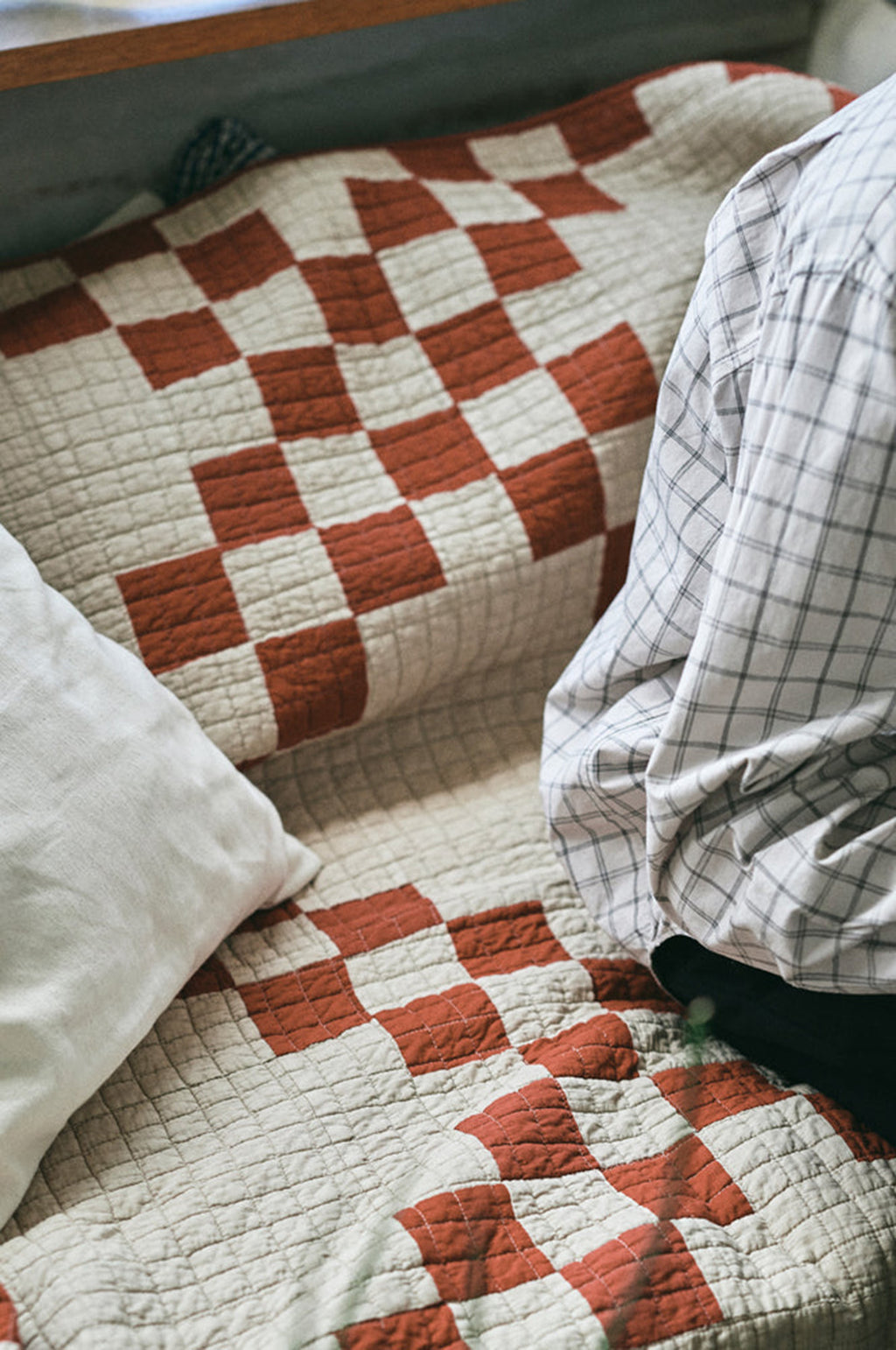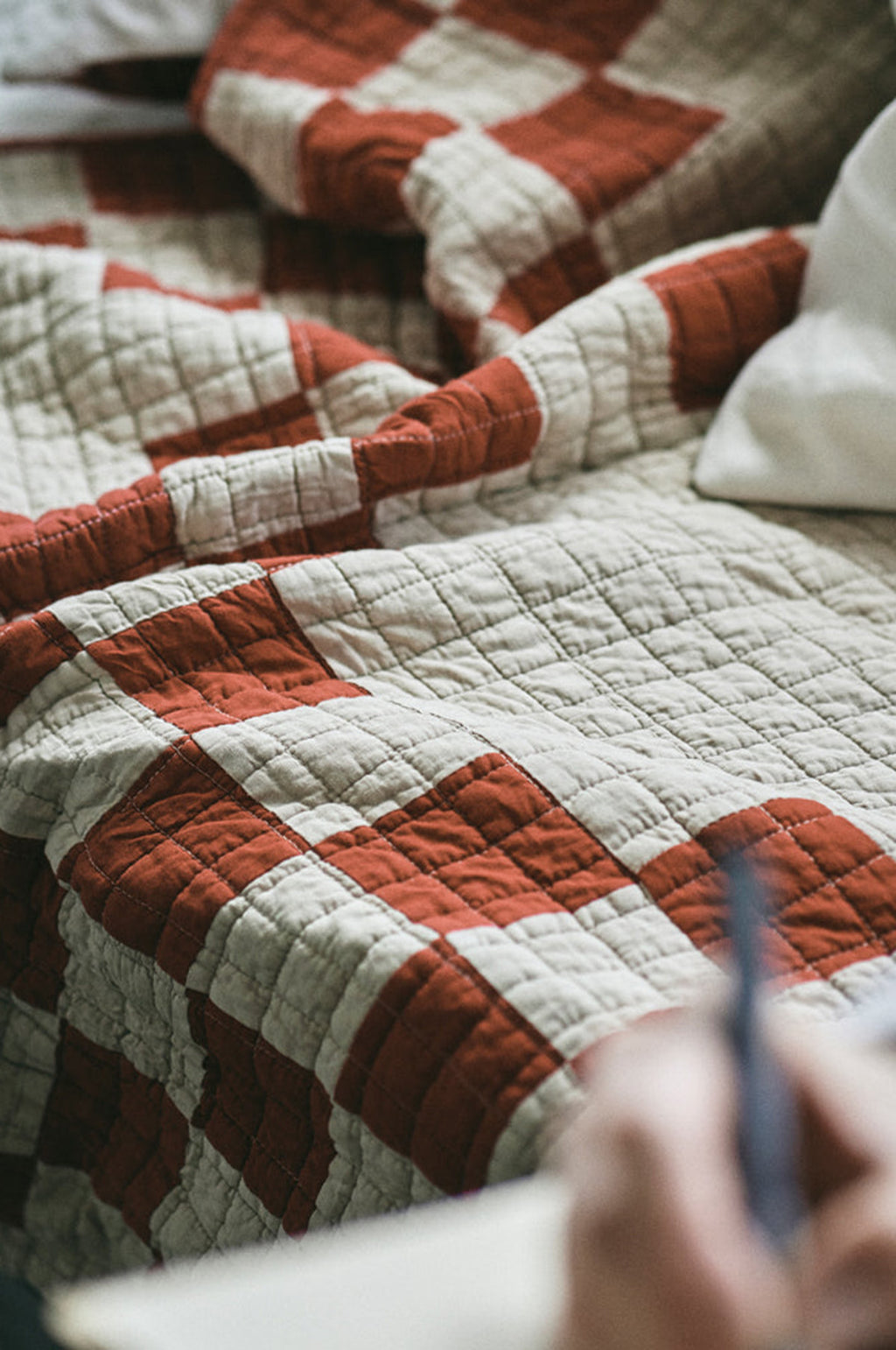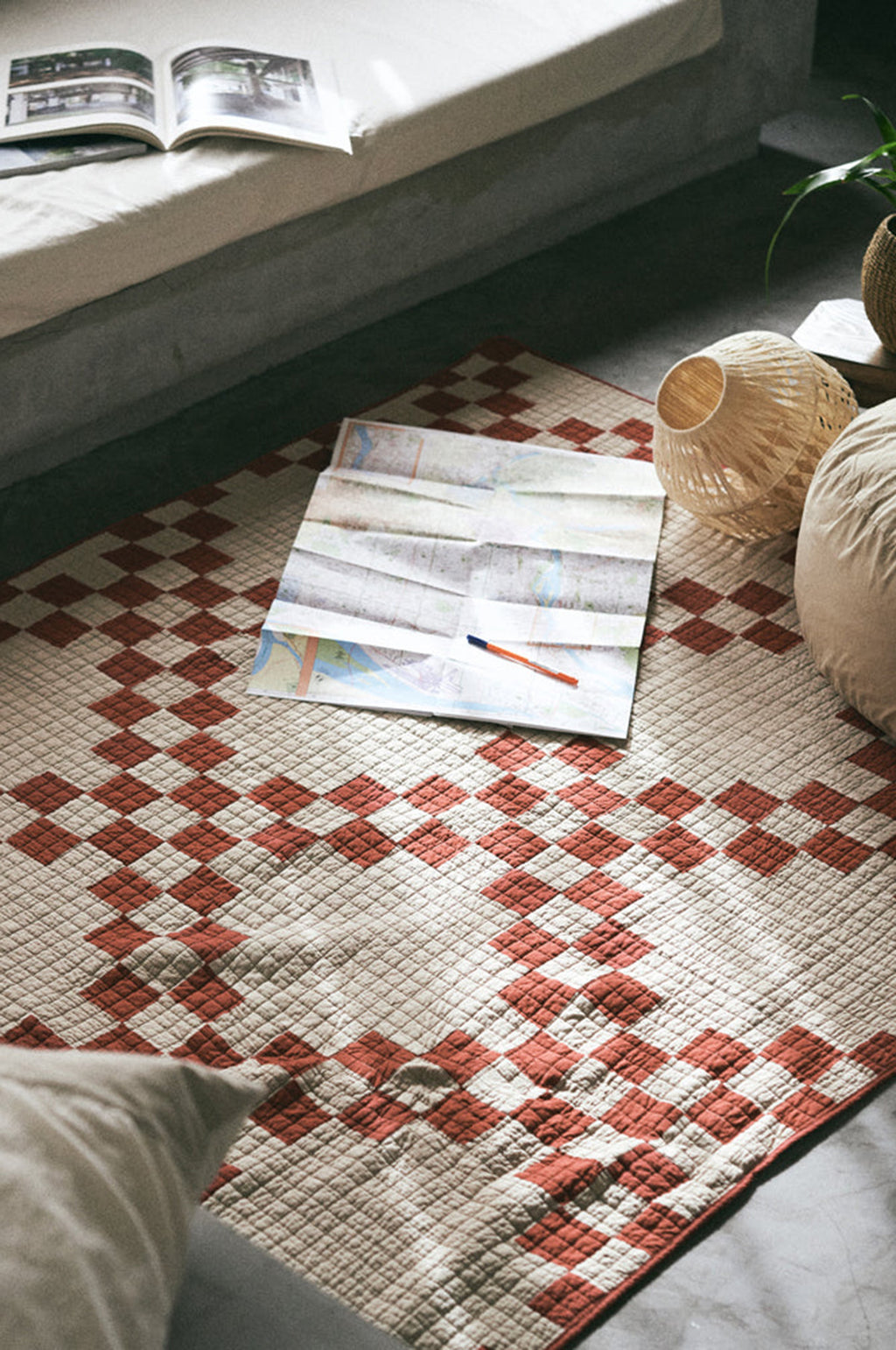 Patchwork Quilt Red
Add to basket
Simply put, BasShu make the best quilts! Inspired by American quilts of the early 1900's, this large sized patchwork quilt is handmade by connecting small fabric pieces together (no printing here!). The fabric is over-dyed (post-dyeing) which gives a nostalgic, crisp texture to the cotton. Unsurprisingly they take a lot of time to construct and as each one is handmade and hand-dyed there will be small variations in each quilt's pattern and colour. You will want this beautiful unisex red and beige block pattern patchwork quilt to be all over your home but we see it being used as a bed cover, sofa cover or rug.

140 x 180cm
100% Cotton (Batting: Polyester and Rayon)
Wash solo in the washing machine. Natural dry.
Made in China
91235
View the BasShu collection ►
Sign up to our mailing list for 15% off your first order