Paula Flynn goes Shopping
Shopping Guide - S/S '22
Introduction
To celebrate the arrival of The Shopkeepers' brand new candles (we're the only store in the UK, just saying), we invited The Shopkeepers' founder, the lovely Paula Flynn, on a virtual shopping spree round The Hambledon. Here she talks shops, shopping and tells us about her choices.
Can you introduce yourself?
I have been lucky to have an interesting and diverse career working in design and fashion in Paris and New York. Retail has been the common thread uniting all my various jobs. Through the years I have developed a passion for beautiful, unique and enticing shops. I worked in shops as an art student; at work I designed and merchandised product for shops; designed, imported and wholesaled goods to shops; and project managed a flagship store build out. The only aspect I haven't done yet is to have my own shop - though I've come close.
We obviously have a particular reason to love your website The Shopkeepers (having been proclaimed one of the Top 10 Lifestyle Retailers in the World by your lovely self), but can you tell the unitiated what the premise of the site is?
The Shopkeepers is a platform (website, maps, Instagram) for sharing, discovering and celebrating the best, most unique independent shops around the world. Shops that are integral to keeping our villages, towns and cities vibrant and individual.
What was your inspiration for the site?
When I first had the idea for The Shopkeepers in 2015, I realized that there were many websites that featured hotels and restaurants with the odd nod to a store, but none that focused on solely on shops. So I decided to start a website to share my passion for shops.
Much has been written of the demise of bricks and mortar shops. How
optimistic, or otherwise, are you for the future?
At the end of the day, I don't think bricks and mortar shops are going away. Though they do have to be special and unique to survive in this current retail landscape, offering something not easily found online. Online shopping is never going to replace the joys of shopping IRL. Bricks and mortar shops have the opportunity to build in person relationships, customer experiences and connect with their community.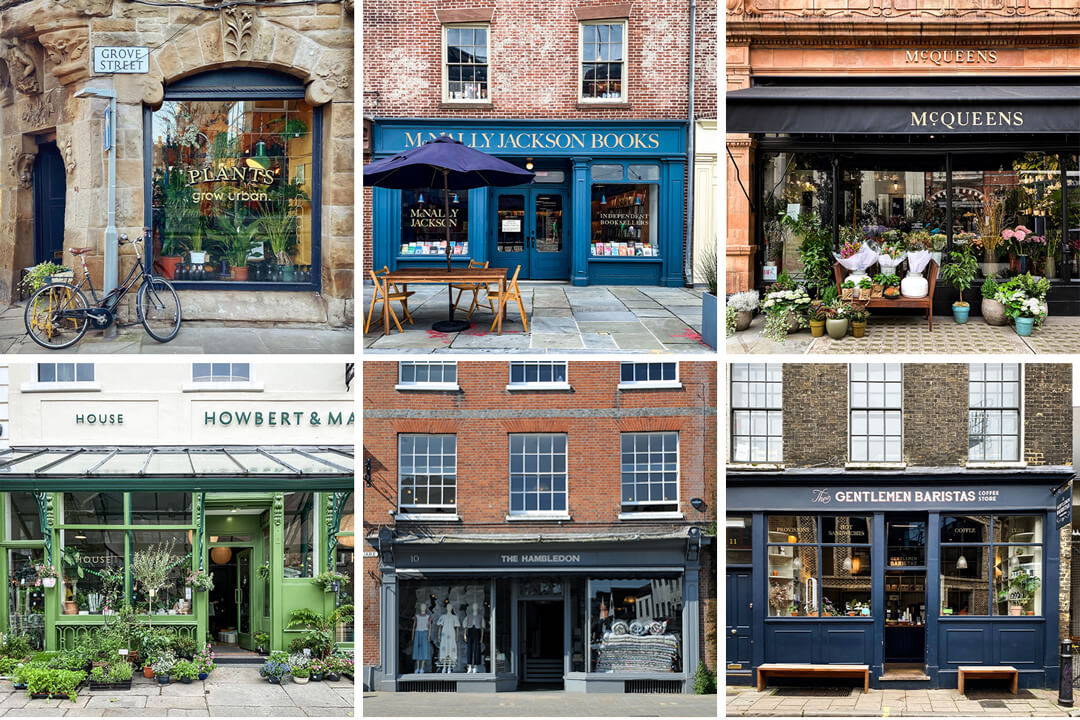 You were born in Ireland, worked in Paris, live in New York, how do you think retail differs culturally in each country?
(Actually I was born in England and moved to Ireland as a teenager). I think that independent retail gives every destination an individual sense of place, and contributes to the unique character of every village, town and city around the world. The world would be a very boring place if we only had the same chain stores everywhere we went.
Any particular favourite shops in New York, should we be planning a trip?
For me, it's not just one favorite shop but a collection of shops in a favorite neighborhood - and New York has plenty! The West Village, East Village, Nolita and Greenpoint are some of my favorite neighborhoods.
Tell us a bit about your team.
We are a small and agile team. As well as myself, An Diels is responsible for graphics and branding and Jack Clancy is our go-to tech guru. There are several talented freelancers in England, France and Germany as well as the amazing community of Instagrammers that so generously share their photos. We have just launched a new feature on the website celebrating The Shopkeepers creative community.
"At the end of the day, I don't think bricks and mortar shops are going away. They have the opportunity to build in person relationships, customer experiences and connect with their community."
Where do you live? And how important is your own home environment?
As we're all spending so much time at home these days one's home environment is very important. I'm fortunate to live in a 35th floor apartment with wonderful light and glorious views of New York City. We also have a place at the beach on Long Island's North Fork and a place in Dublin, Ireland, so I'm constantly moving around.
Magpie or minimalist?
Oh gosh, outwards I'm a minimalist but open any of my cupboards and I'm a definite magpie.
I love nothing more than talking about shops. Any plans for a podcast? I'm just putting it out there. I'm available.
I would love to do a podcast - and you'll be my first guest.
Given your line of work, are you more shopper or shopkeeper?
As I visit so many amazing shops I'm always shopping, but I try to be intentional, buying only things that I know I will use.
Do you dress up or down for work? And how would you describe your personal style.
My style is definitely classic casual. The favorite part of my "work" is exploring neighborhoods for interesting shops which definitely entails a pair of comfortable shoes.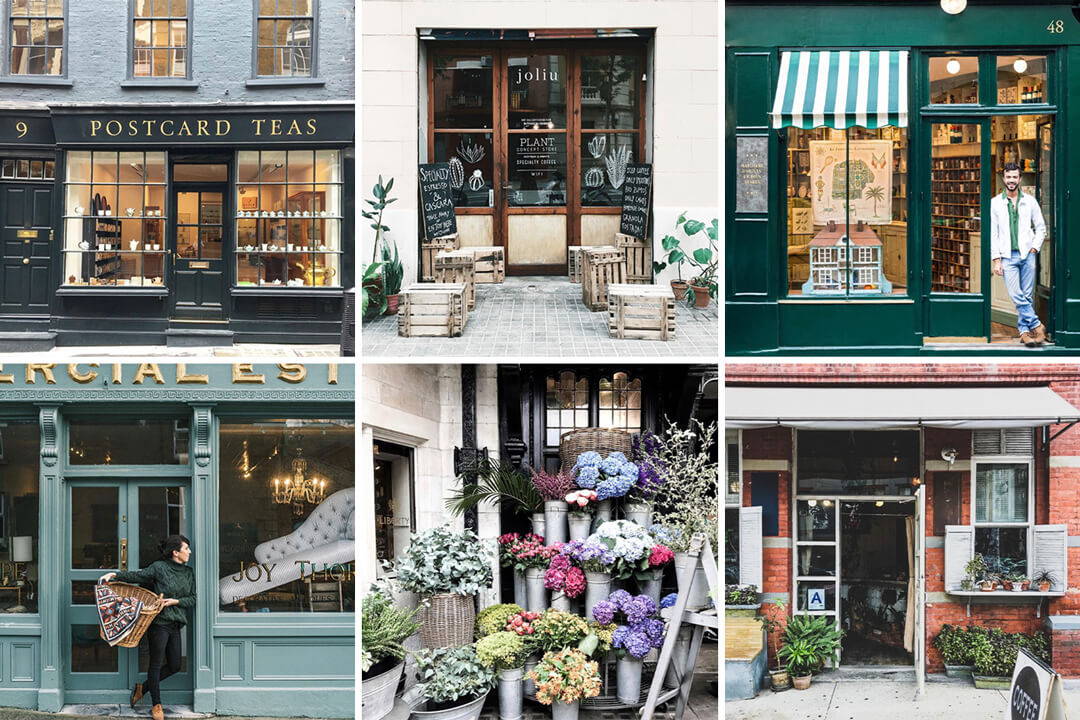 We're excited about your new venture. Tell us about the world of scented candles.
We're excited too! We were looking for a way to extend the brand and help support all the new projects we have planned for 2022. We had a chance meeting with talented perfumer and local candle maker, Derek of Cavern New York - and our concept for "The Shop Candles" was born. The candles are a different take on our favorite subject.
Which is your favourite scent?
Smell is very interesting. Scent triggers memories, and can transport us to faraway places and back in time. For me, if I have to pick a favourite, the Coffee Shop Candle wins because it reminds me of a favorite trip to Florence and the coffee shop we visited every morning. A friend told me that the Bookshop Candle reminds her of the NYC libraries she used to visit when she lived in the city, a favourite pastime of hers. My daughter likes the Plant Shop Candle best, because it smells so fresh, and reminds her of tropical places.
Can you remember how you came to know about The Hambledon. And why did it strike a cord?
Stephanie Bateman Sweet, The Shopkeepers UK contributor, wrote a feature on The Hambledon in 2016 - and it was love at first sight! From the beautiful building and shopfront to the displays and merchandising to the product selection it's a wonderful example of retail at its best.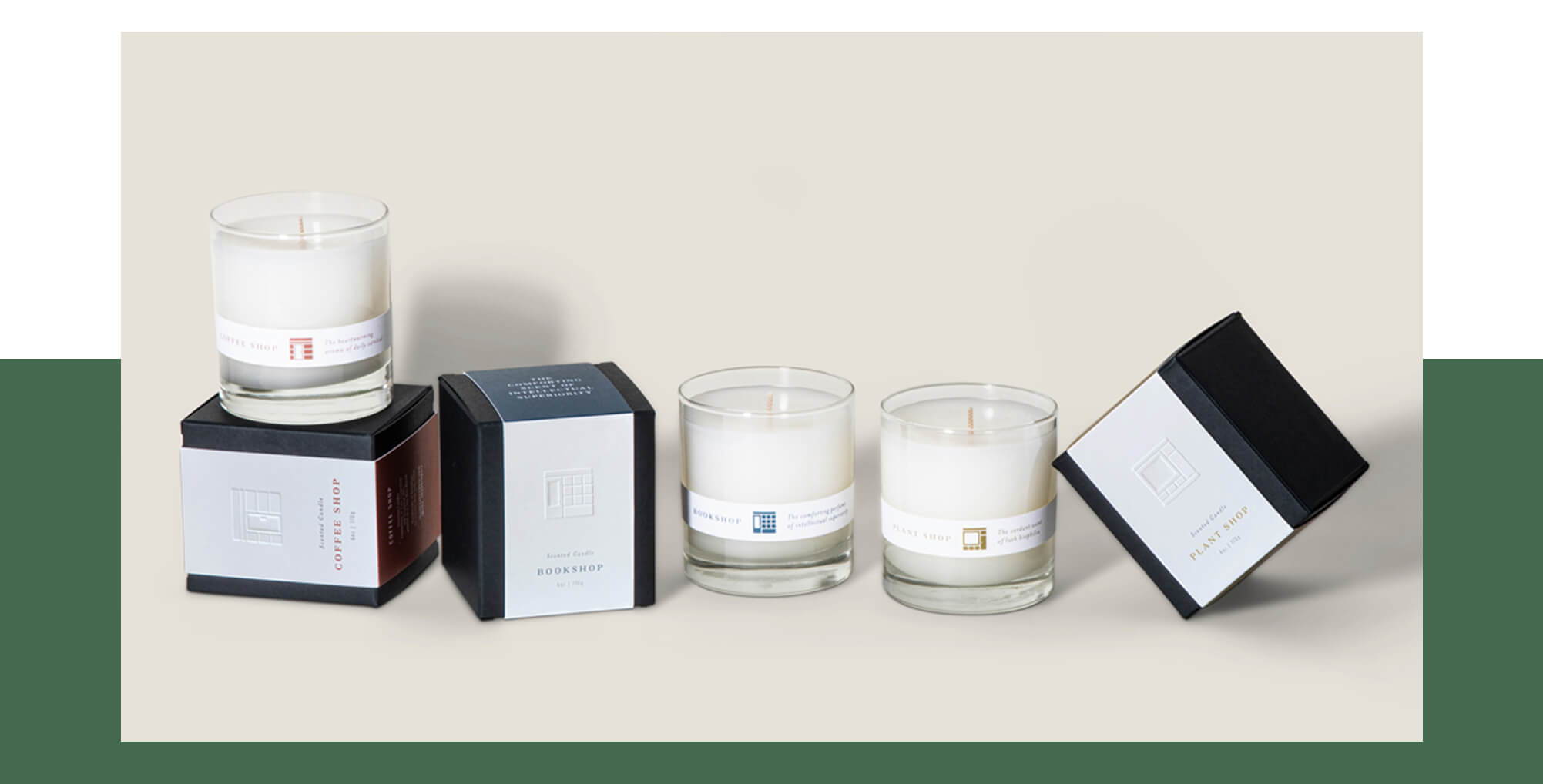 Paula's Picks
I could happily take everything home - but if I have to limit myself.....
Hat - I always wear a hat on hot sunny days, and this one goes with everything.

Egg Cup - I love blue & white china, and I love Eva Gernandt Waldekranz, slightly irreverent take on a classic. Plus, for some reason egg cups are an oddity in the US, and not easily found - so I''ll need 4 or 6.

Jeans & Top - I love a jeans and white shirt uniform, it's just so easy. This pretty white top ticks all the boxes, and agolde jeans are a favorite. (One of the companies founded by the "godfather of denim" - Adriano Goldschmied, who I worked with in my former gap days).
Book - I can never have too many books, and this one on my favorite topic was made for me!

Earrings - I love Grainne Morton jewelry, these pretty earrings are so original and versatile. But honestly, I'd love any of her pieces.

Soap - I love pretty packaging - and these soaps are stunning. I don't think I could buy just one though.

Glasses - These glasses are so gorgeous and glamorous! Sipping champagne out of these would definitely make any occasion feel like a celebration.

Cleanser - I have dry skin and this luxurious cold cream sounds like a treat, especially as the ingredients are so appealing.