Colorful Standard
S/S '21
And why the clue isn't always in the name.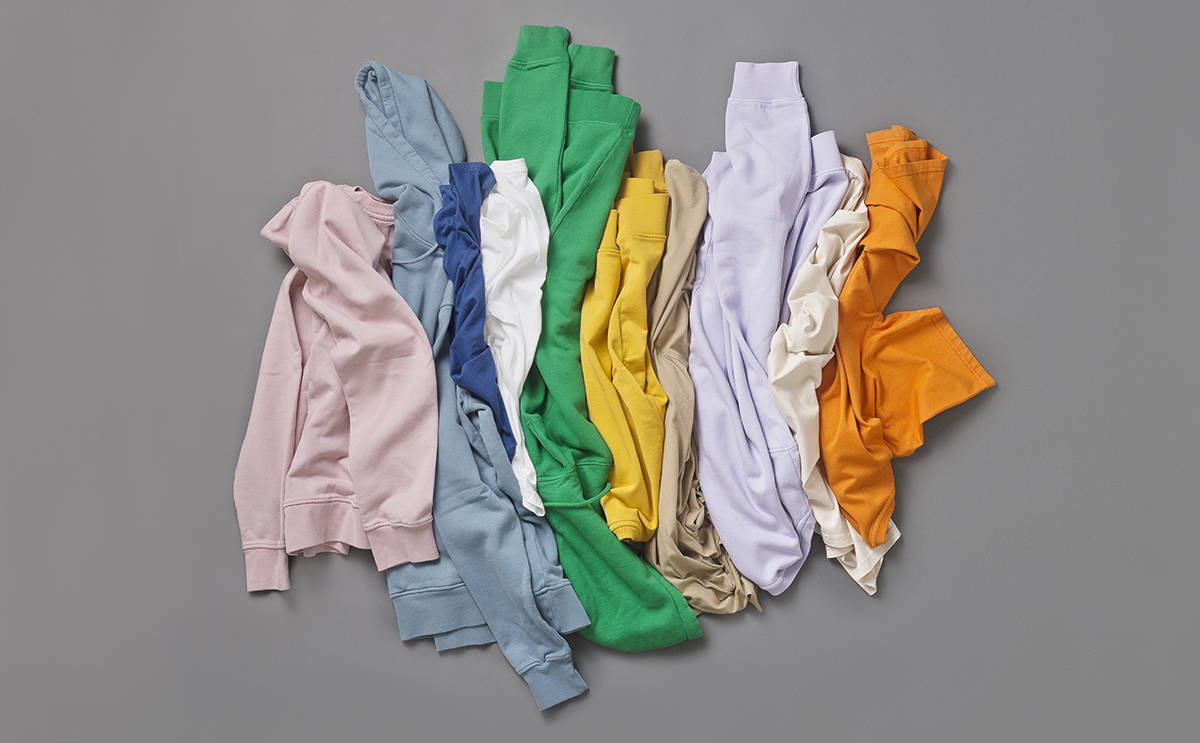 What is Colorful Standard?
Another stellar Scandinavian import, Colorful Standard are all about timeless classics, featuring a perfect t-shirt, hoodie, sweatshirt, sweater, beanie and boxer short. Beautifully made from the highest quality organic cotton and 100% Italian merino wool, the premise is very simple: sustainable, uncomplicated and colourful (we use the u in colourful, the Danes do not). This is a collection which works equally across Menswear and Womenswear.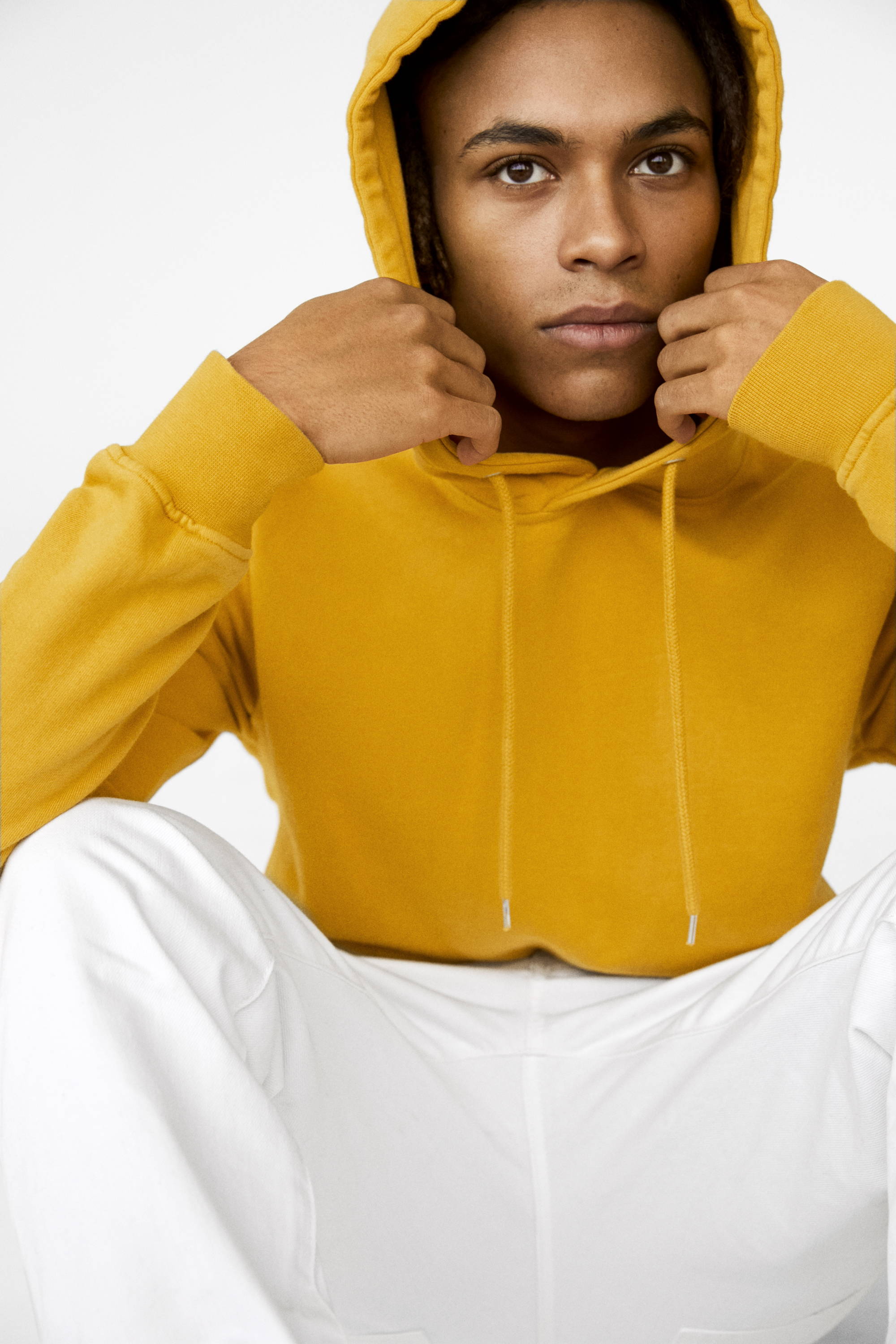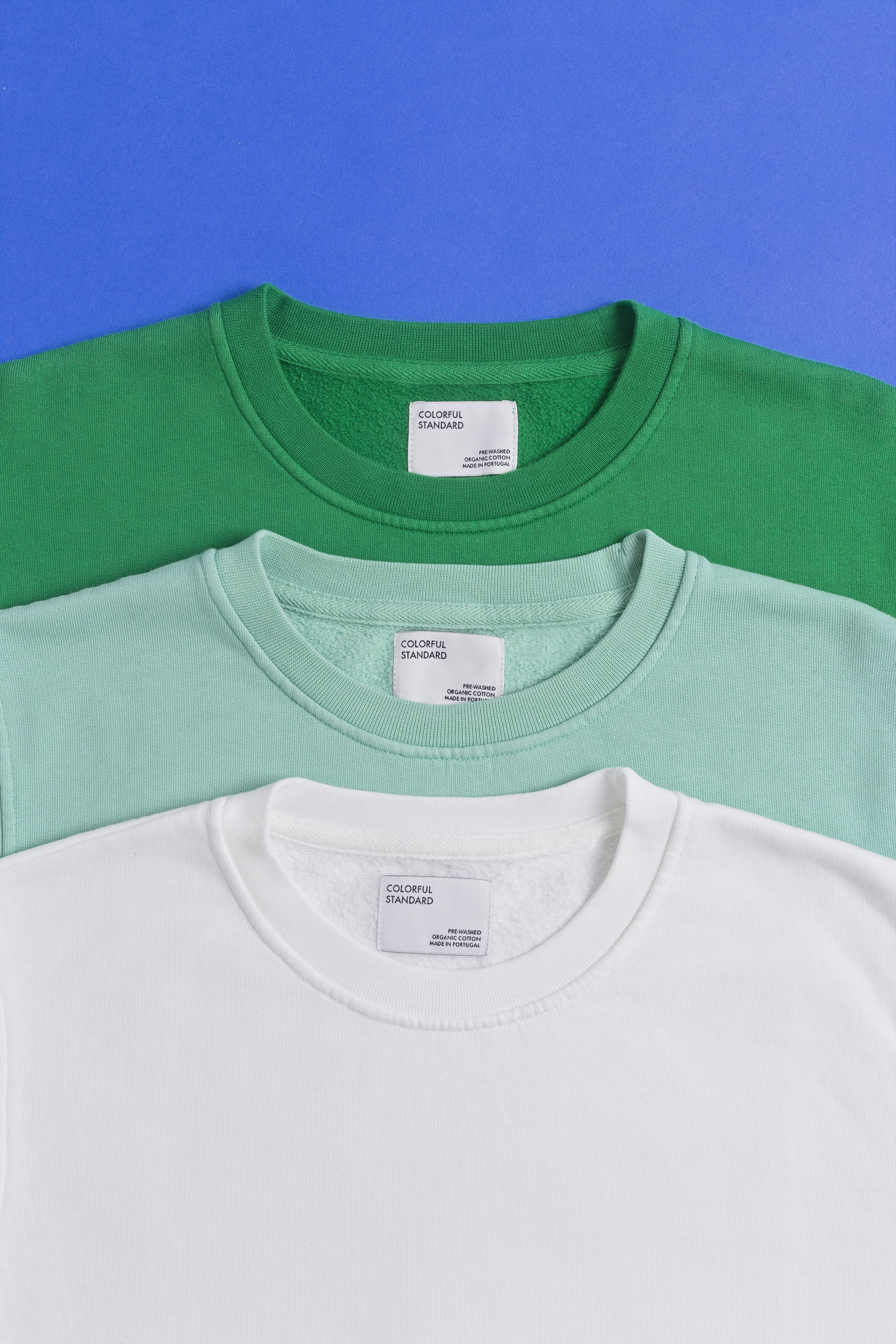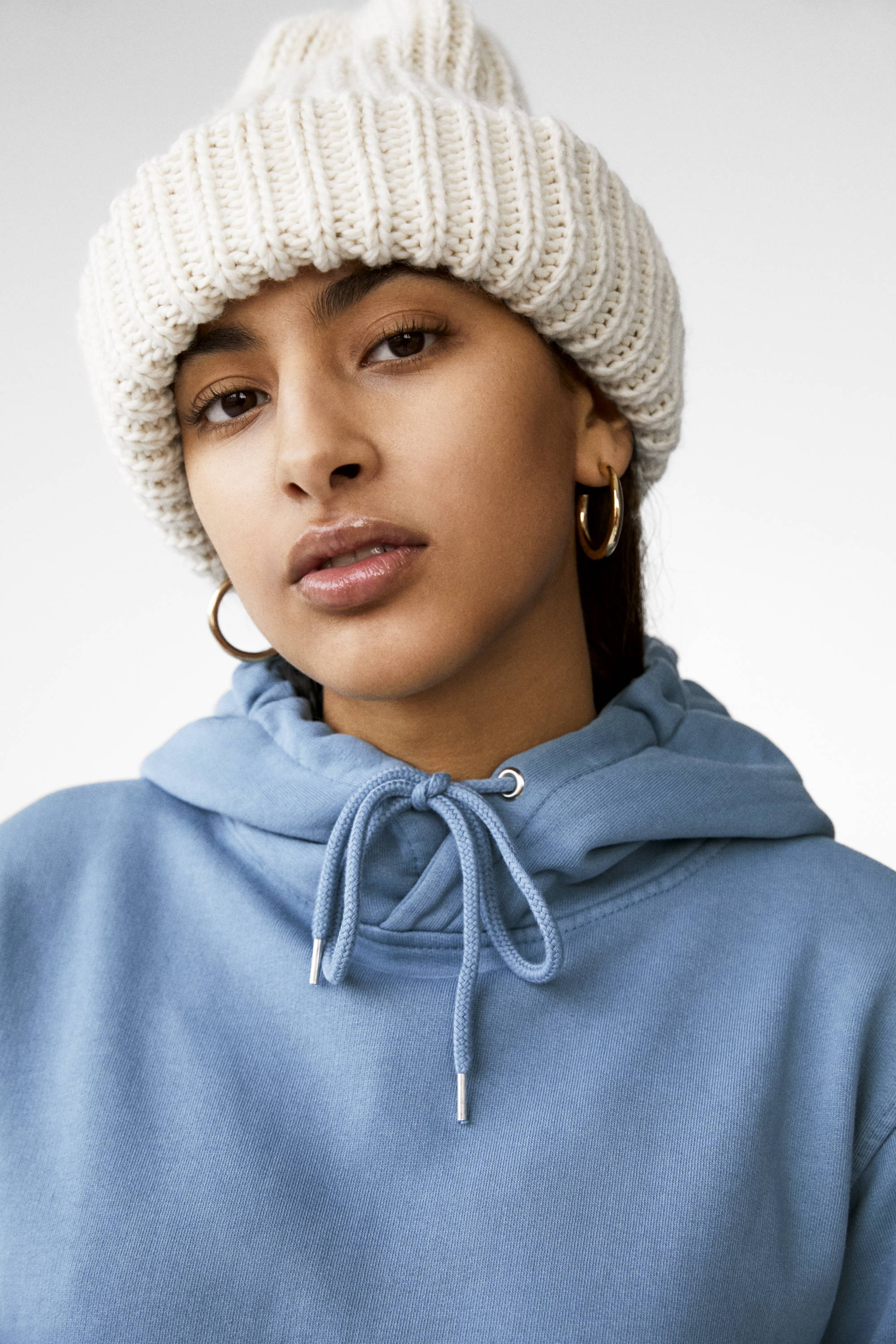 Production
Made in Portugal (for carbon footprint reasons as their principle market is in Europe) from 100% organic cotton in a factory owned by RTG (the parent company, who make clothes for some of the leading names in fashion, luxury and premium streetwear across Europe and the US) Colorful Standard eschews quick trends and instead makes consistent and responsible essentials. The factory is run under strict European Union Labour Law, which focuses on fair employment conditions and informing and consulting workers (there's an open invitation to visit the factory if you happen to be swanning around Portugal with a free afternoon). Each piece is dyed after it has been cut and sewn to give the fabric a livelier feel and everything is pre-washed, so that there's no shrinkage.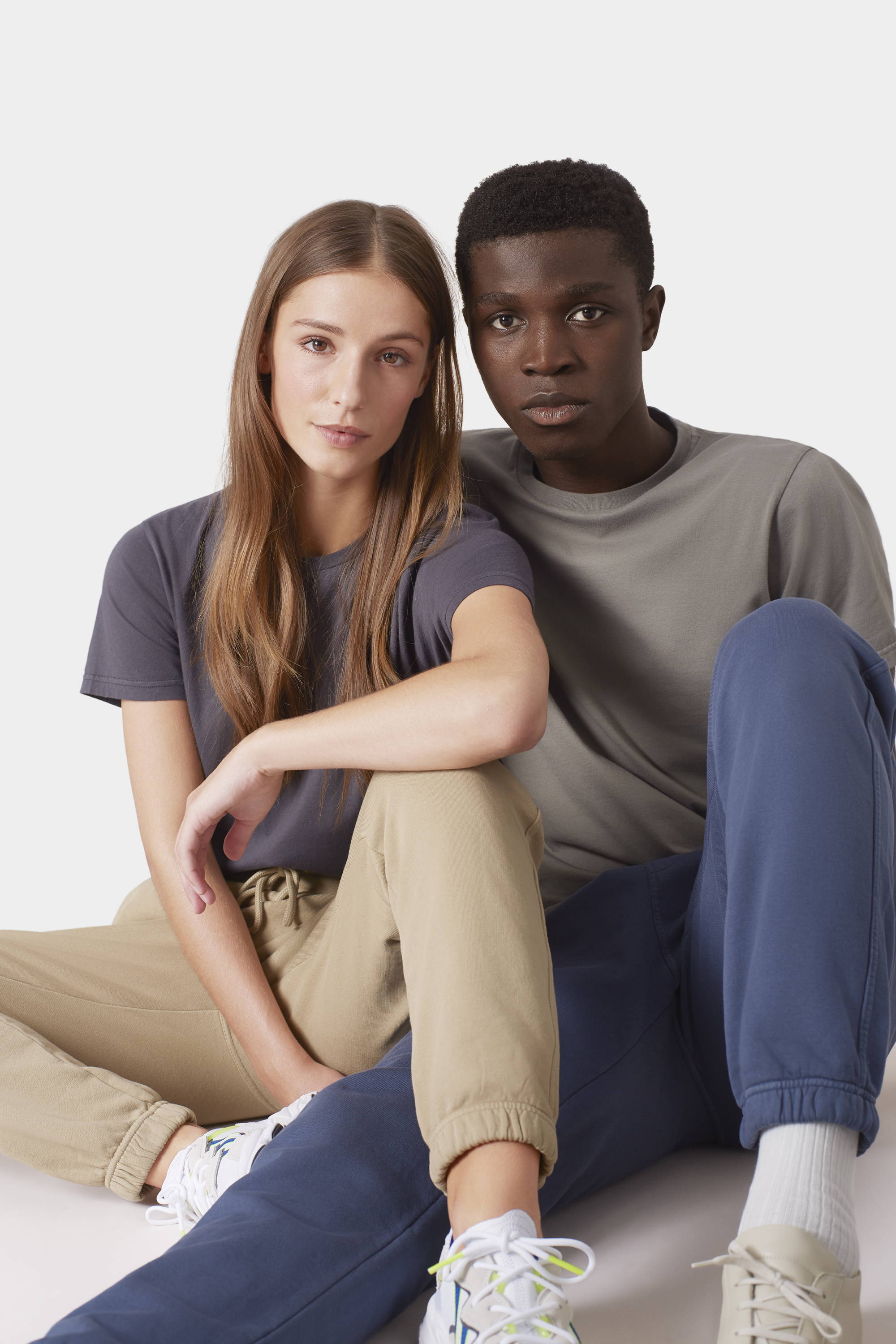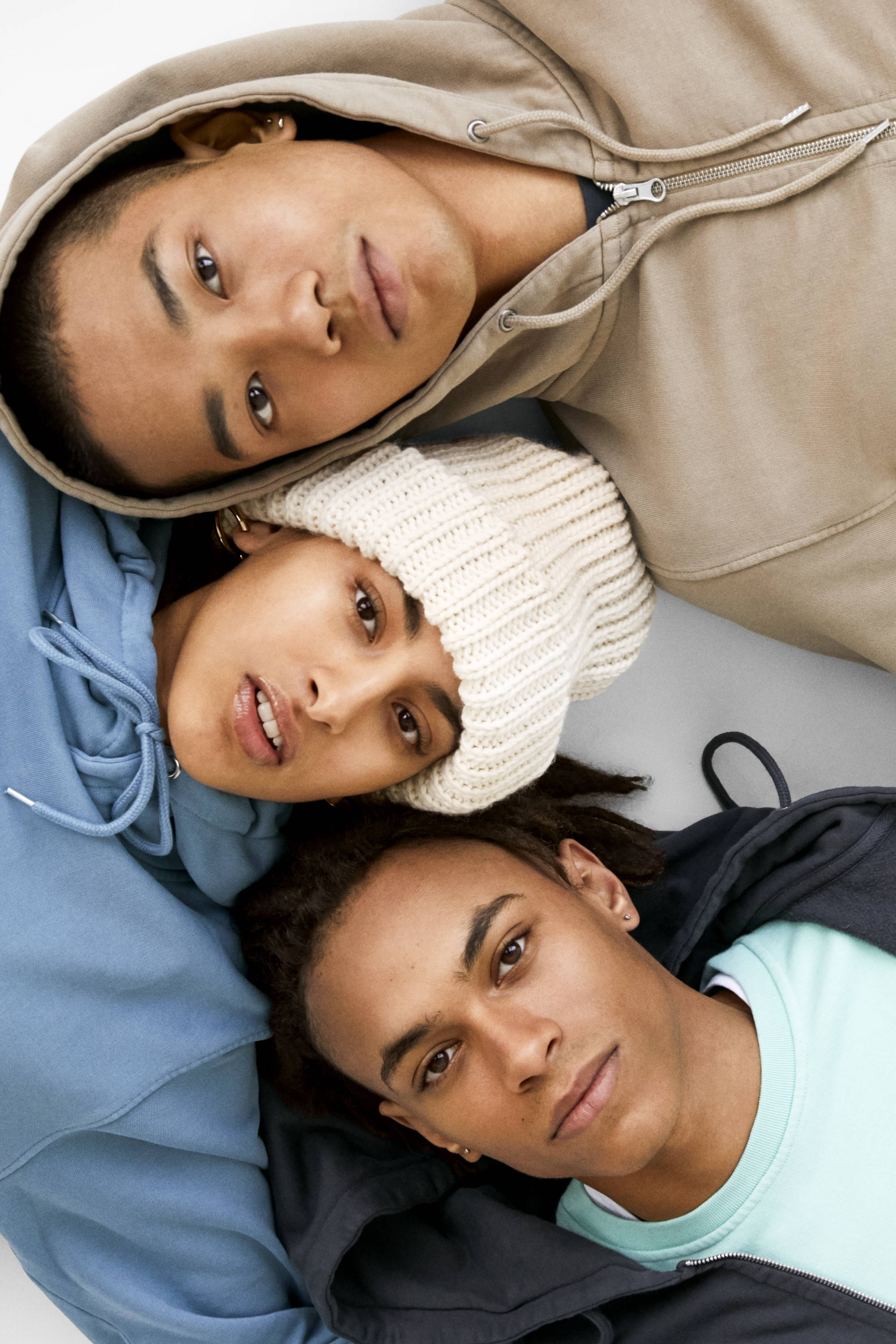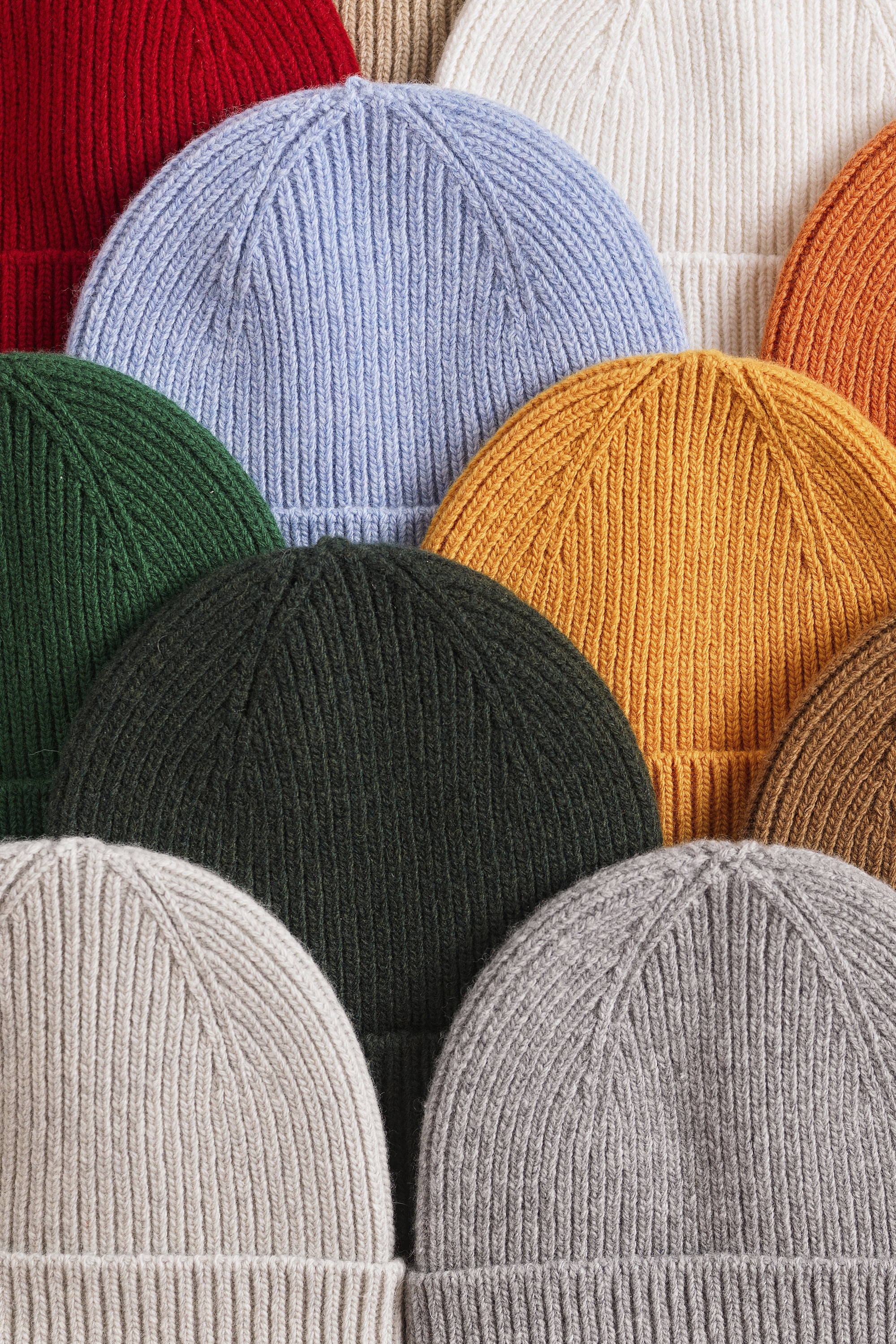 The Background
The brand was started in 2017 by Danish entrepreneur Tue Deleuran, whose previous fashion incarnation was as founder of Copenhagen surf and streetwear brand Oh Dawn. With Scandinavian minimalism and monochromism (is that even a word?) making a strong showing, Colorful Standard is something of an antidote, featuring simple, almost anti-fashion, basics in a wealth of colour (although not all of that wealth is necessarily to be seen at The Hambledon, fond as we are of a more pared down palette in the Basement).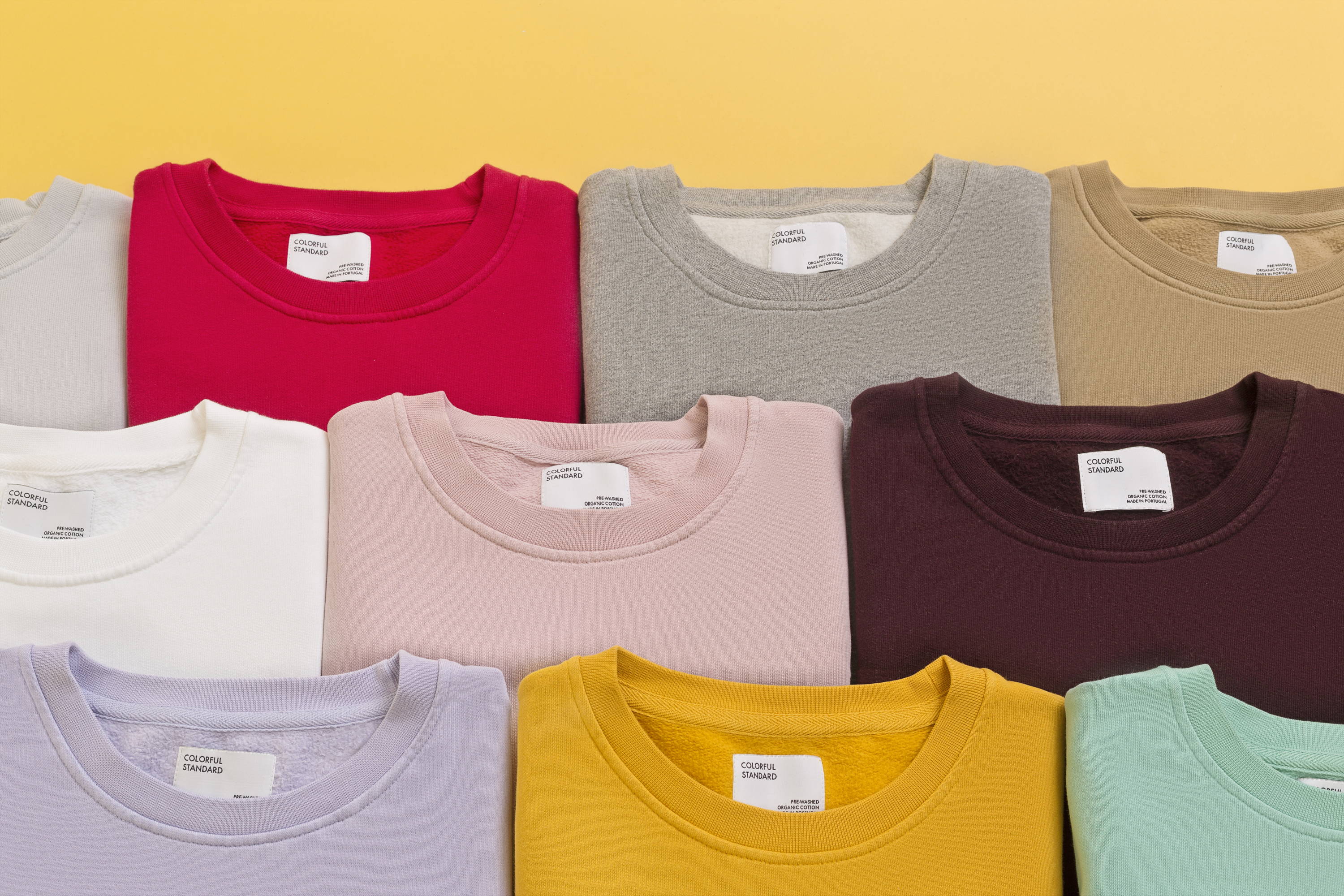 Key Pieces for the Boys
Basement favourite is a Sweatpant and Hoodie combo in Snow Melange (which is actually more of a heather grey). Try the Oxford button down shirt for some Colorful newness (God, I hate that word) and basic Sweatshirts in all our key colours (including Hunter Green).
Key Pieces for the Girls
Short sleeve tees are the easy peasy piece for the season (Black, Khaki, Kelly Green, White and Navy so just about perfect for everything in your wardrobe). But absolute stand out is the Crew Sweatshirt and Short combo in Optical White. The very right side of trashy.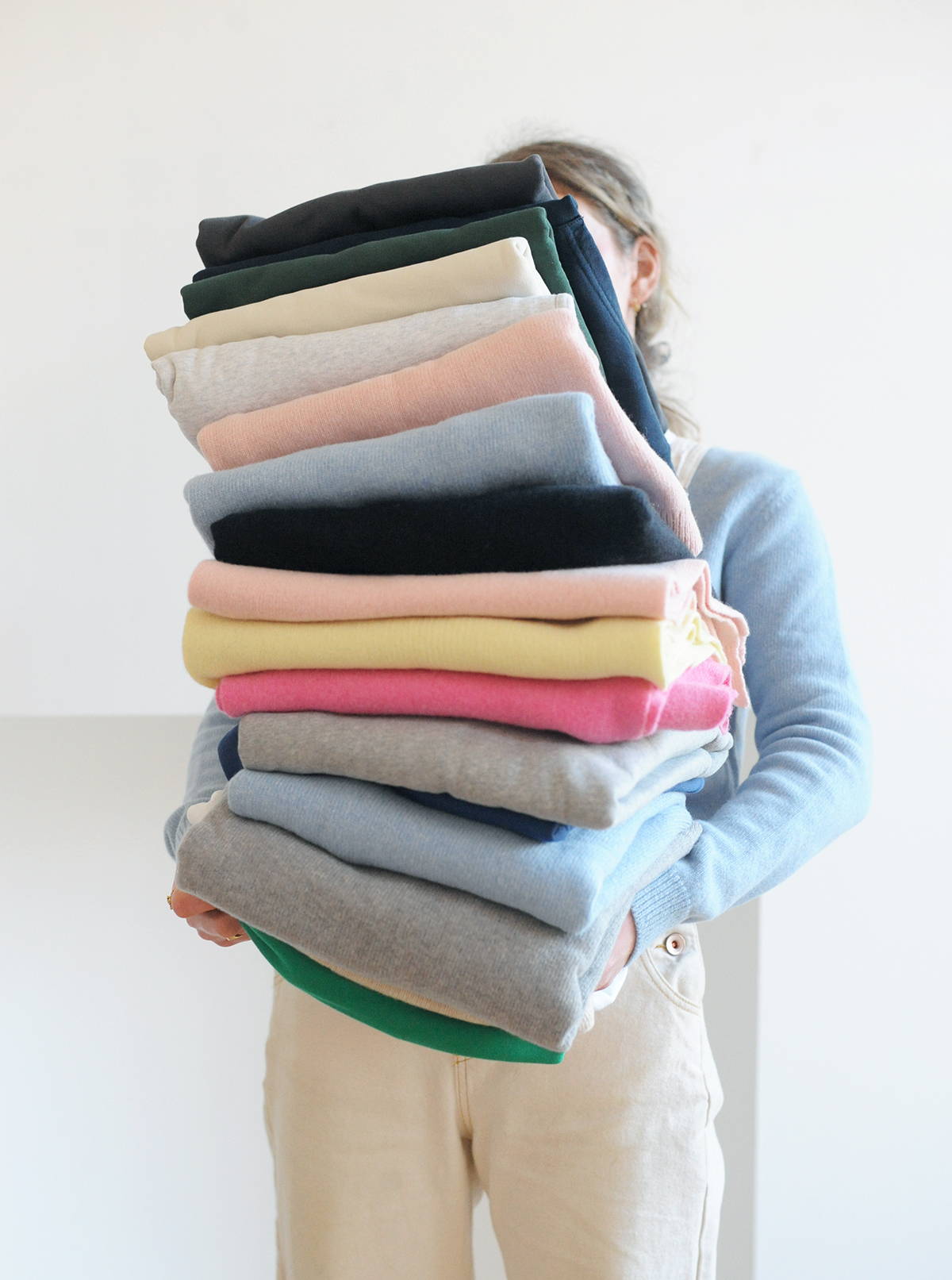 FC Masi Manimba
And, as if all that weren't enough, Colorful Standard give 5% of annual revenue to their charitable football club and foundation in the Democratic Republic of Congo, FC Masi Manimba. Inspired by visiting is wife's family in DRC, Tue Deleuran bought a parcel of land in Masi Manimba with the aim of developing an environment for sports and education for the children of the region.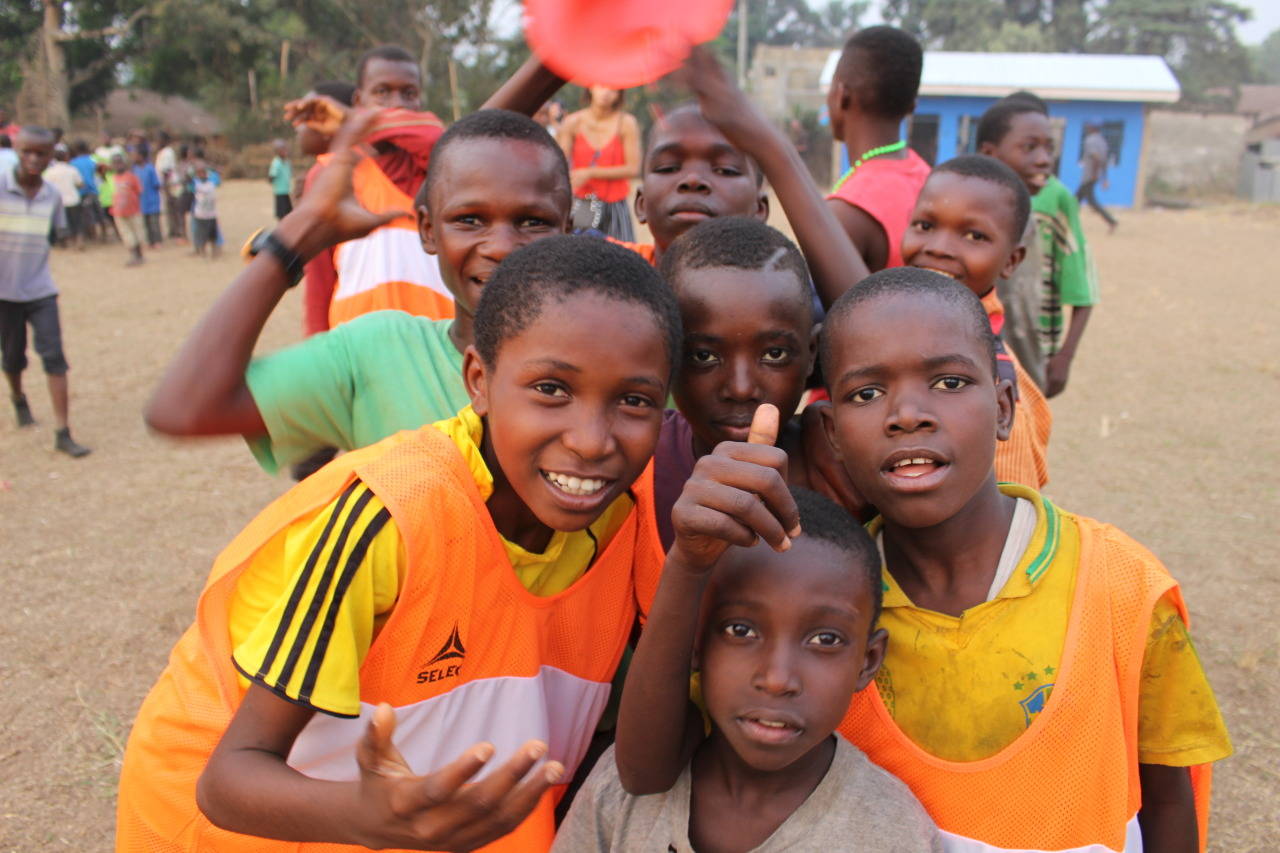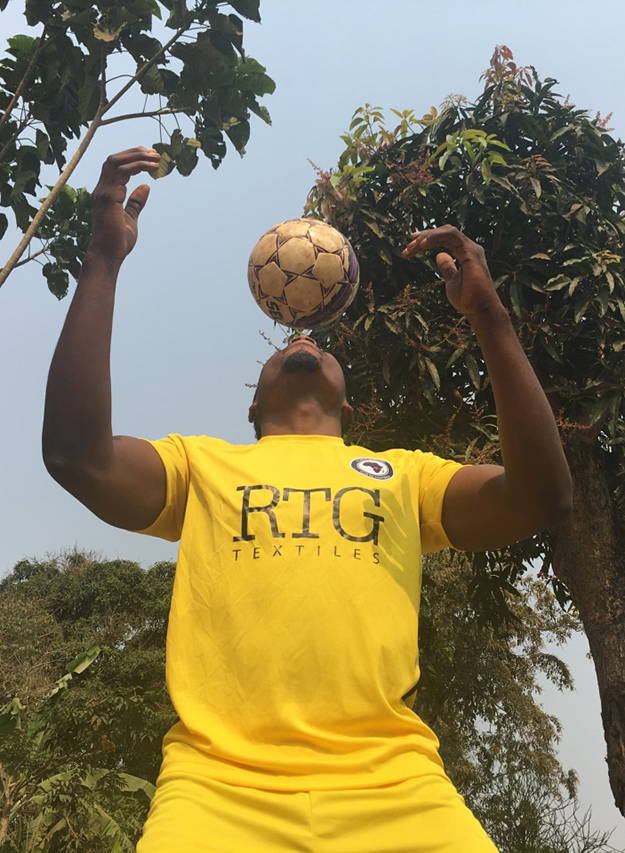 Images sourced from https://www.fcmasimanimba.com/