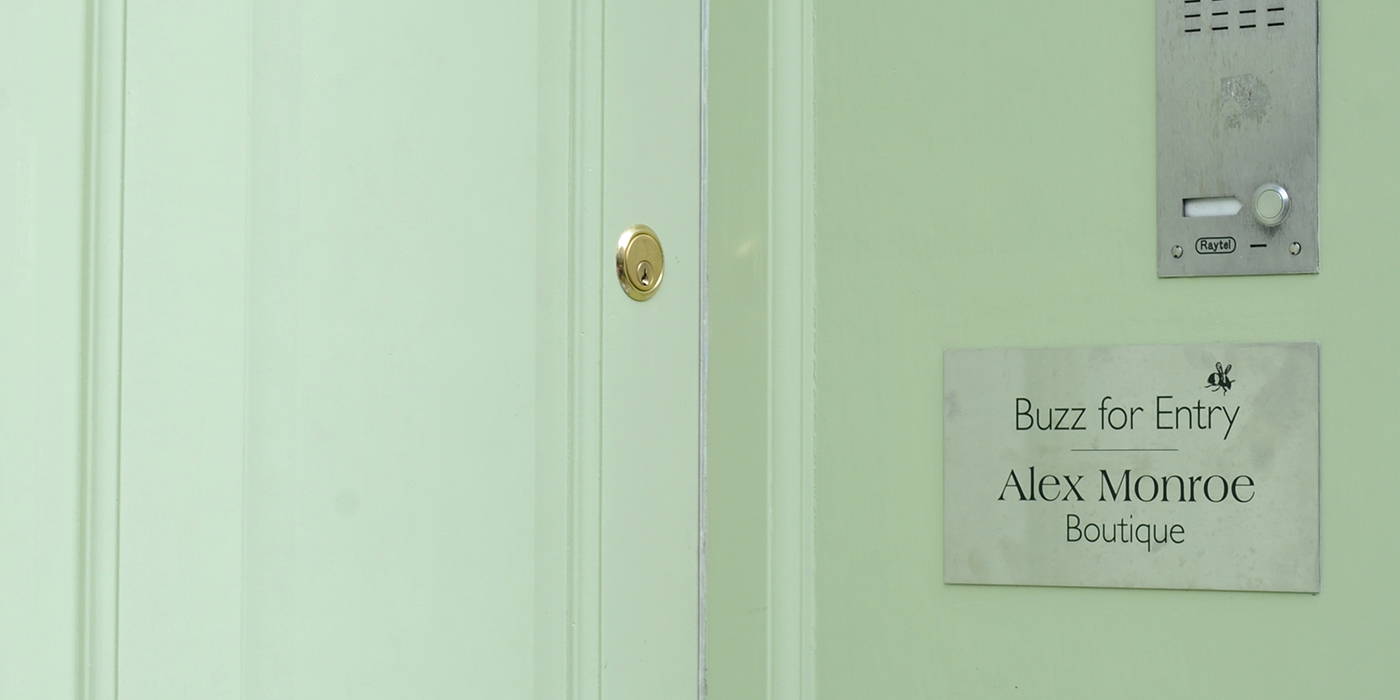 The Plan
As you will know by now, we are celebrating our 20th Birthday this year. As you will also know we have been collaborating with some of our favourite suppliers on exclusive products. And sometimes this process has been particularly collaborative. Step forward our resident jewellery aficionado Finn and her trusty accomplice, our in house photographer in chief, Amy. Step forward Hambledon jewellery fave, the ever charming and ever talented Alex Monroe. And make a plan for a day spent in his studio in Bermondsey choosing and finessing.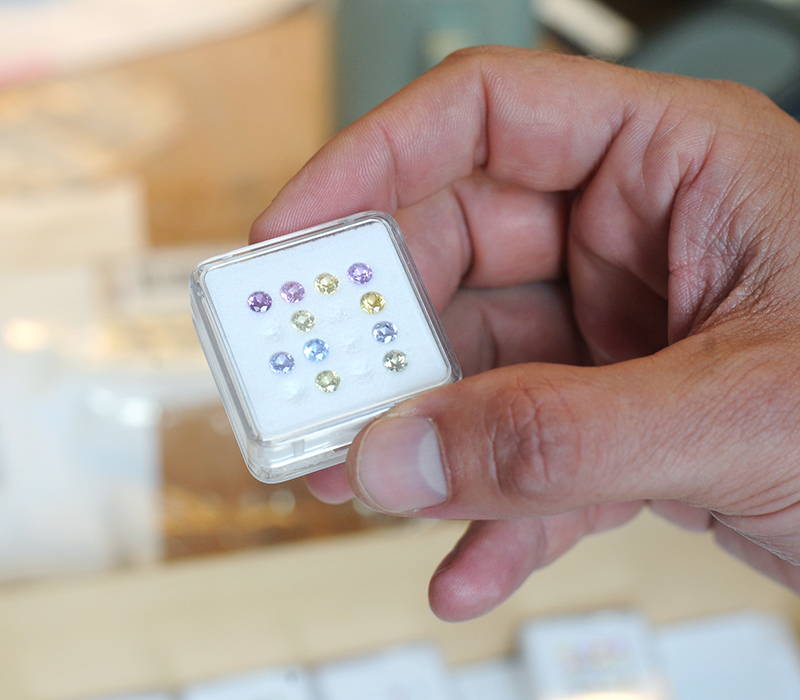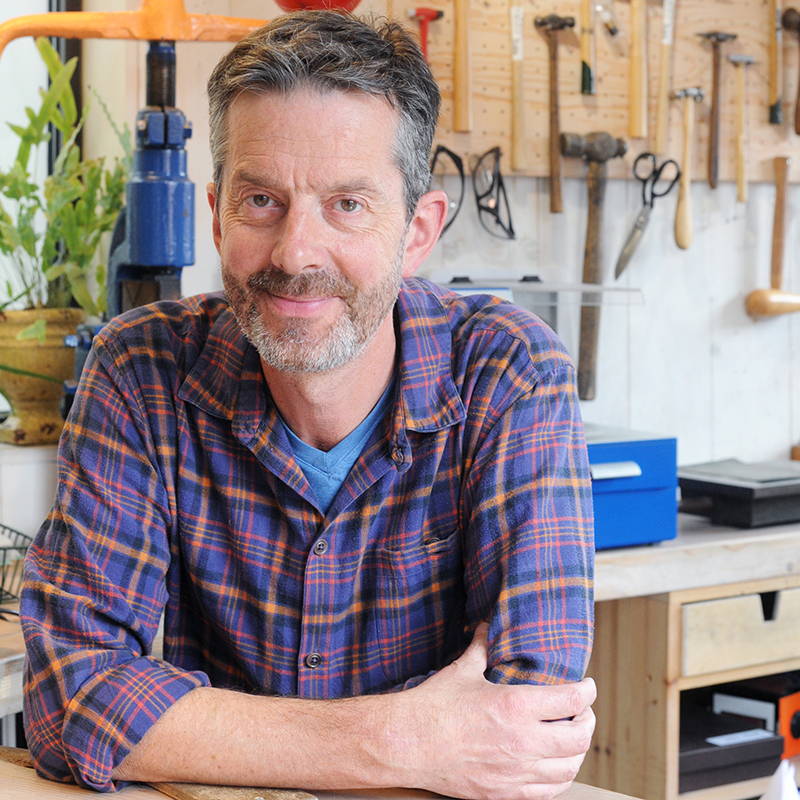 About Alex Monroe
Alex grew up in the countryside, in the wilds of Suffolk in a big old house surrounded by nature. He lived a life of adventure, roaming freely in rivers and forests, fields and streams.
After training at the Sir John Cass School of Art in London, Alex's first collection in 1987 was launched to critical acclaim. His intention was to produce excellent quality jewellery, which was originally designed, hand made and well priced. This was jewellery made to be worn and made to be loved and these values remain unchanged to this day. Alex's love for the natural world continues to provide a key source of inspiration, while a fondness for the eccentricities of Englishness provides a touch of humour and nostalgia. All of Alex's collections begin life as flickers of ideas, captured in his trusty sketchbook.
The Brief
Our selection of Alex's jewellery has always honoured his abiding interest in the natural world. A constant in the collection has been the iconic Baby Bee Necklace. Inspired by Lucas Cranach's 1525 painting 'Cupid complaining to Venus', Alex became interested in the symbolism of bees and designed a collection around the bee. Other perennial favourites include the floral initials and a range of pieces based around dandelion seed heads and fennel seeds. It seemed important for our collaboration to be both a departure from a traditional Hambledon selection but also a piece which referenced the imagery which is so important in Alex's designs.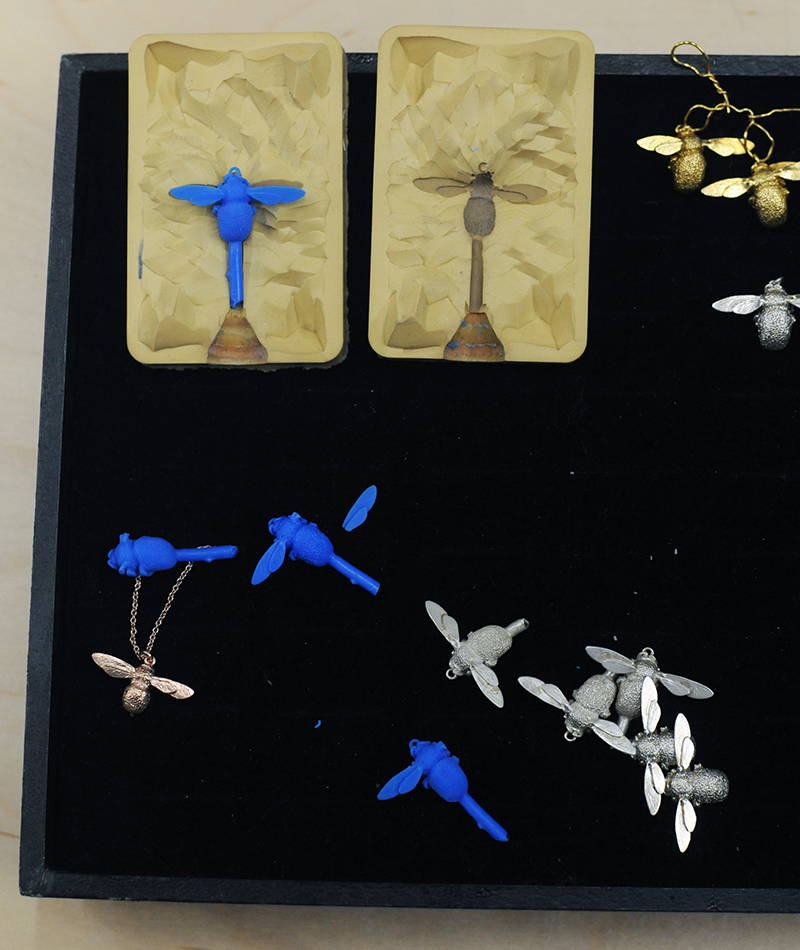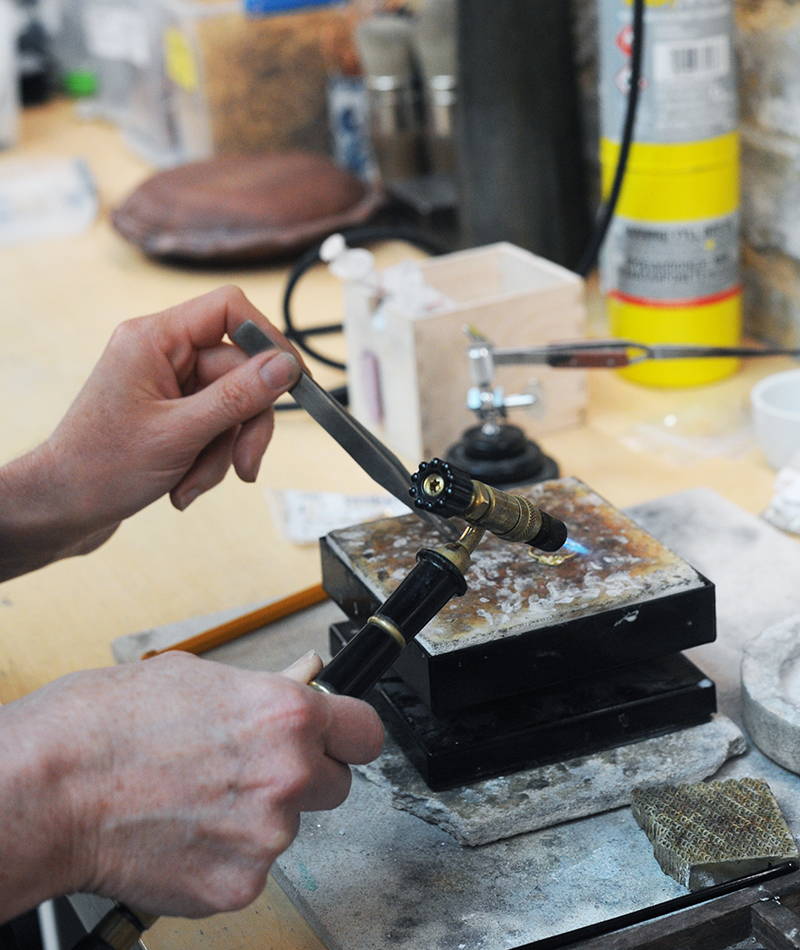 The Process
Alex's studio, based in a 4 storey Georgian house in Bermondsey, which also houses the shop and the office, is a treasure trove of inspiration: chests of drawers of inspirational material; past catalogues and cases and cases of prototypes, historic pieces and experiments.
The very kind Tom, who manages Alex's wholesale division, showed Finn and Amy round the extensive archive. They were particularly taken with a chrysanthemum flower from a bracelet from a past collection (the flower has particular significance for Alex: a flower his grandmother hated and his father loved and the cause of a degree of family subterfuge, which you can read about in his book Two Turtle Doves). They found a charming chain on another necklace and they loved the half pearl detail on another piece.
The work of Alex Monroe's team of craftspeople (who each have individual specialisms in terms of making) was to marry these elements and create a coherent whole.
The Final Piece
The Chrysanthemum Flower Pearl Bar necklace, as it is not terribly catchily titled, has now made its glorious appearance at The Hambledon. Becky, one of Alex's assistants, brought the exclusive piece to the shop on the very evening of our birthday, having hot footed it from the guilders. This is a very very limited edition which makes it even more super special. We are delighted with the result.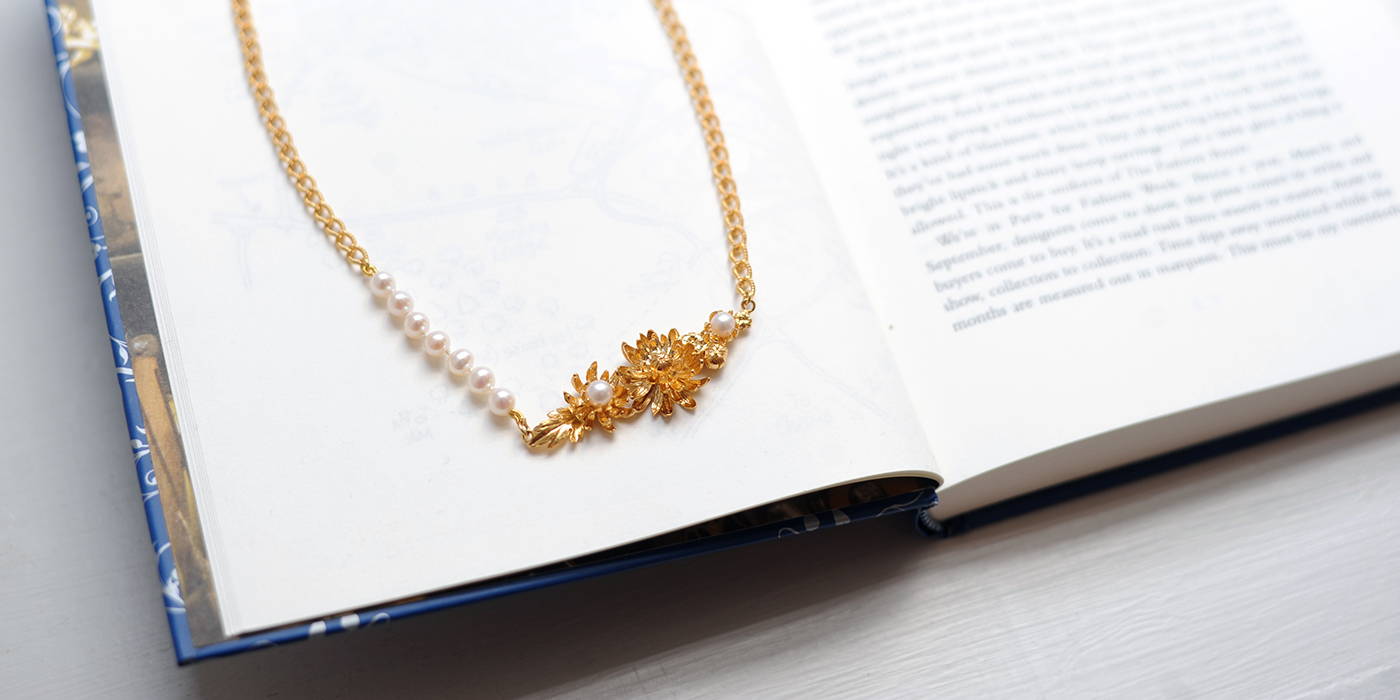 20th Birthday Exclusives
All the exclusives have a dedicated spot on the website. If you're looking for them in store, they are in their relevant departments on every floor, sort of like a Hambledon 20th Birthday Treasure Hunt.