Q&A with Trine Skoller, the Founder of Stella Nova
We talk life, fashion, inspiration and open sandwiches with Trine Skoller, founder and designer at Stella Nova.

We always think of a Stella collection as having a very particular story. What is it this season (Pre Spring 19)?
It is always the main collections that tell a specific story where, on the pre-collections, it is more adapted to the season, for example Party/Holiday or Christmas.
It seems to be a glorious riff on stripes. What is it you like so much about stripes?
I have always loved stripes. You can use it in so many different ways, and it shows all from the masculine and traditional men's clothes to the more playful and feminine.
The fabrics and colours are beautiful. How do you go about sourcing?
Every time I start up a collection, I choose fabrics, prints and textures. We make our own prints and in that progress create a collection. The whole task is to make a homogeneous expression where we combine something new with some recognizable Stella Nova DNA.
Do you still think of the fictional Stella Nova and her travels? Or are you on a different journey with the brand?
Stella and her world is always my overall muse, but on the main collections, there is always a theme or a story that we immerse in.
Which pieces from this collection have found their way into your own wardrobe?
Them all ;-) I only wear Stella Nova and I love all the options that you have in the collection. I use it all and style it depending on my mood and the occasion.
However, if I had to choose some of my favourites it would be Viola, the black dress with gold print. It is feminine and festive, and perfect if you are going to a Christmas party.
Ava, the striped shirt with the little ruffled collar, is good to have in your wardrobe and easy to use. Knit is good this time of year and I love Toba, the striped cashmere and the eccentric pink Lune.
I only wear Stella
How has your design process evolved over the years?
It is actually the same process as it has always been. However, I think I have become more brave and better to stand by what I believe in and stand for.
If you could dress anyone in Stella Nova, who would it be?
Well, there are lot of lovely and beautiful women but maybe it would be someone like Emily Blunt, Kristen Stewart or the fabulous Meghan, the duchess of Sussex. They could be some wonderful Stella Nova girls.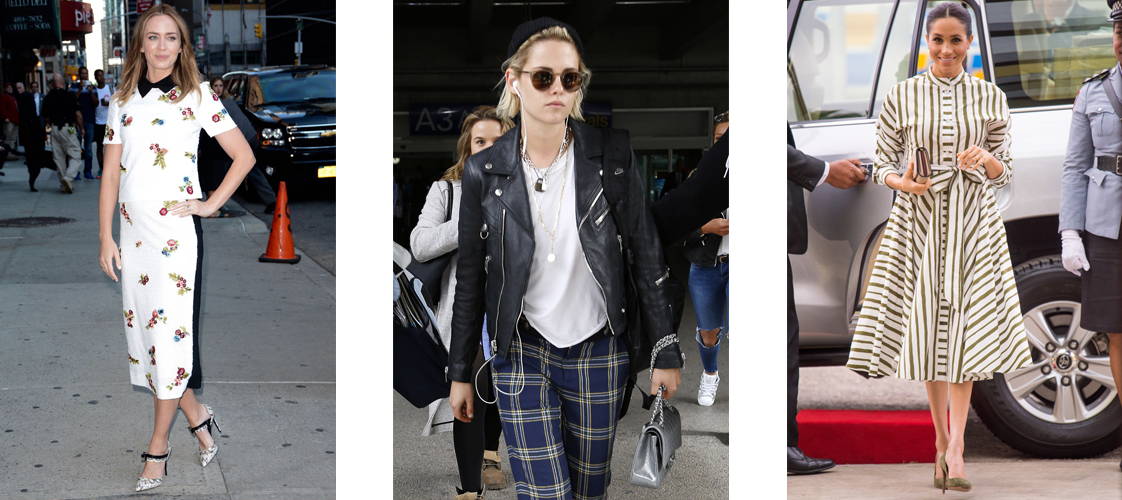 How did you get started in womenswear design?
I have always loved the story telling that lies in dressing up. That you can express your mood and personality in the way, you wear your clothes. There are so many possibilities which has always fascinated me, and is probably the reason why I make clothes.
Who do you work with and how does the typical day go?
My days varies a lot, since I have many different tasks. For example, we have just opened our own Flagship Store in the center of Copenhagen and the whole process has been fun, but also very demanding. At the same time, we also make six collections per year. We are eleven people at the office including our Flagship Store, who are all dedicated in making Stella Nova the best brand in the world.
We're a little bit in love with Danish style. Do you think there is such a thing?
I think the Danish style is famous for being creative and personal. We are not afraid to express ourselves in our own way and for me that must be liberating. We have an unpretentious way of dressing, where for example we are not afraid of wearing a pair of sneakers with a party dress. In general, we like to mix the delicate with the raw and mix the different prints and qualities.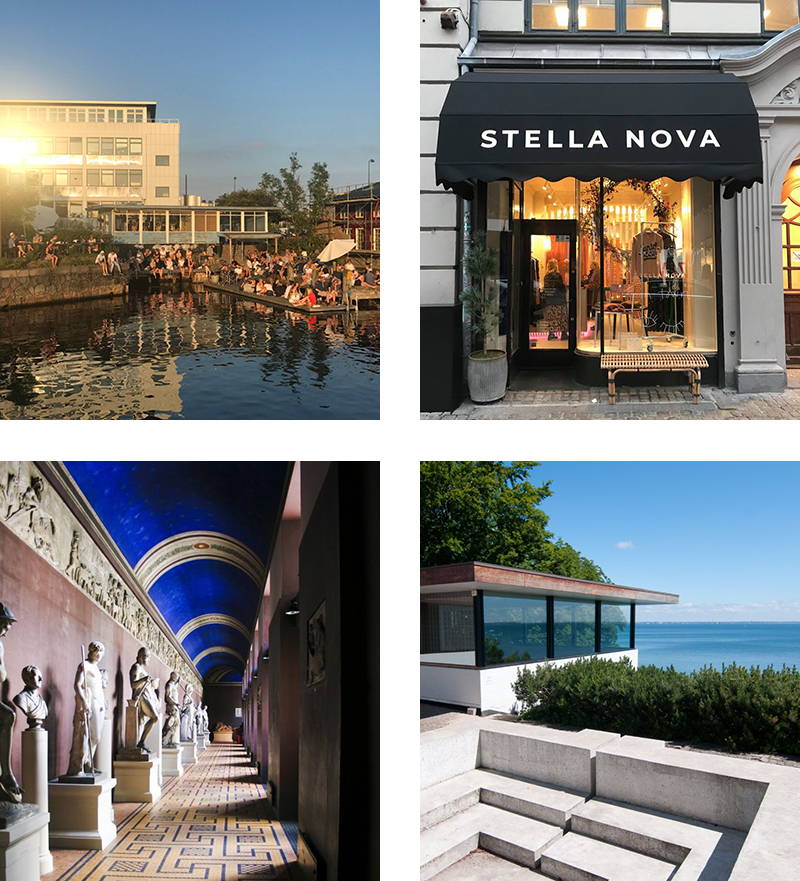 If we were going to Copenhagen for the weekend, what should we do?

First of all, I would like to welcome you to see our new store, which is very beautiful and captures the essence of Stella Nova. If you fancy Lebanese food you should eat lunch at Mahalle in Nørrebro, the food is really good and the restaurant is located in a cozy area.
If it is during summertime, you should bring your swimwear out to Refshaleøen and drink an Aperol by the water at La Banchina. Afterwards, you should eat dinner at Restaurant 56 Grader that is located just around the corner from there. A super nice restaurant that do most of their own self-supply of their commodities. In all, Copenhagen is a very good place to visit because we have so many good restaurants.
End the night at Café Intime, which is a fantastic place in Frederiksberg. It is a mix of theatre environment, gays, lesbian and drag queens. There is room for everybody and it is always entertaining to be there.
I have just been at Thorvaldsen Museum, and had totally forgotten how beautiful the rooms are, so that is definitely worth a visit as well. If you have time, then take a trip up to Louisiana Museum of Modern Art in Humlebæk. That is definitely also worth a visit as it is located near the water, which is very beautiful.
Your favourite smorrebrod?

To be honest, I actually never eat it.