Snapshots: Emily Johnson, Owner of Hartland Brooklyn
Launched in 2012 by native New Yorker, Emily Johnson, Hartland Brooklyn is our newest and one of our favouritest greetings card companies. We love the cute drawings and the cheesy phrases and the delicious colours. All the cards are hand illustrated, offset printed using vegetable based inks on high quality felted paper. Where possible they use sustainable and recycled materials. If you are kicking around the East Coast of the States looking for a maple latte, Emily and her husband Nic have moved out of the city and now run a coffee and stationery shop in the Catskills. Here's a little glimpse into Emily's Instagram life.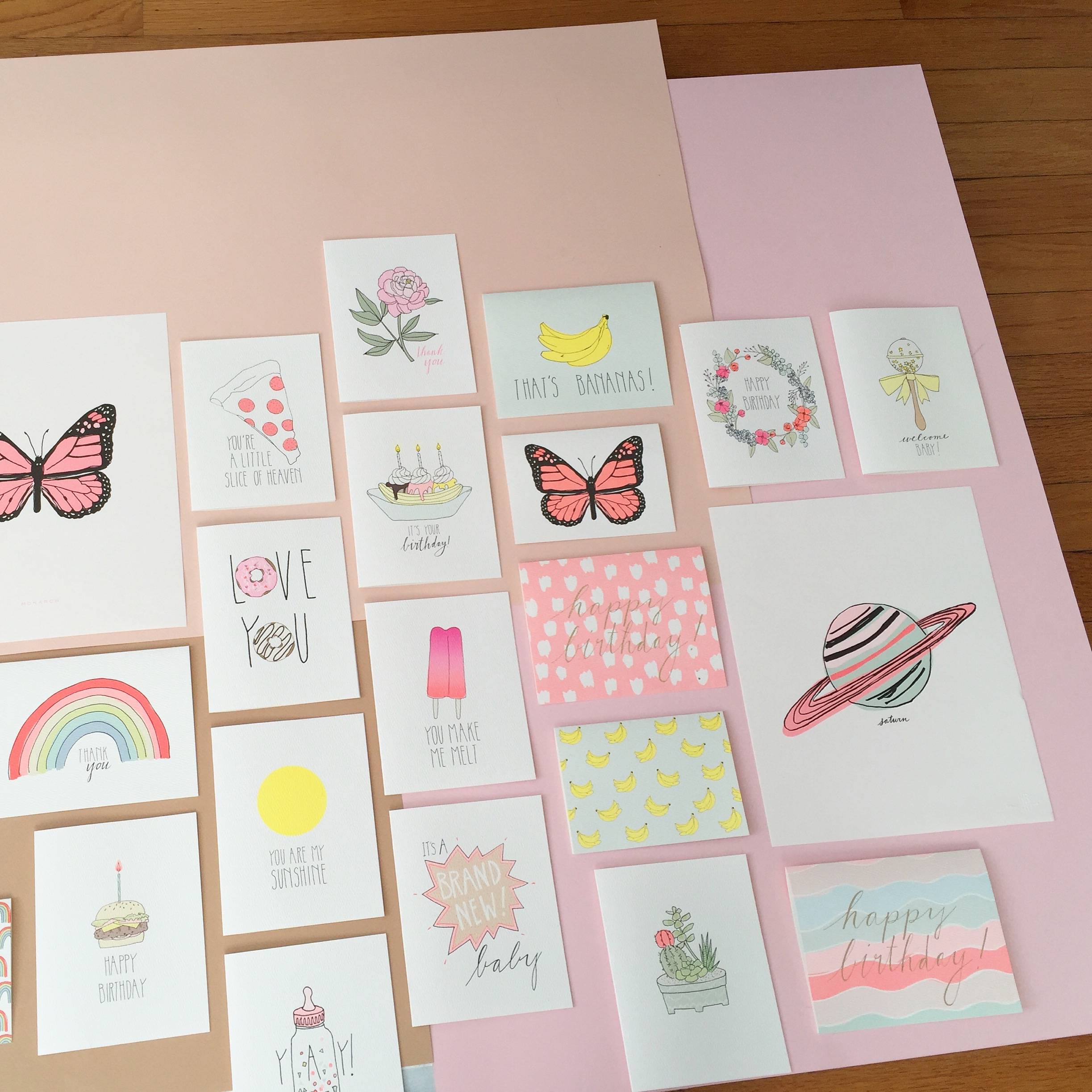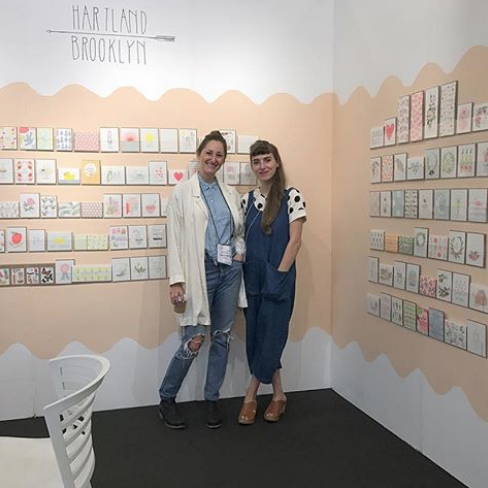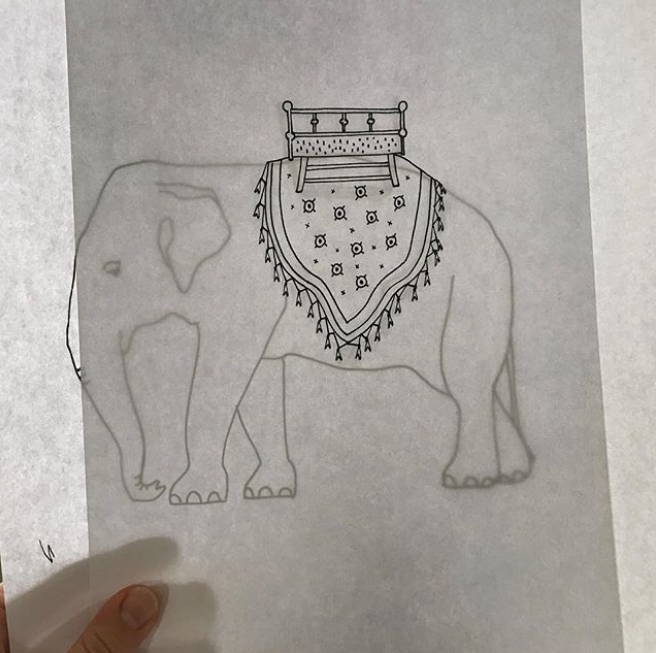 First of all thank you for featuring Hartland Brooklyn! We are honored to be carried in such a beautiful store.
Hi I'm Emily, owner and designer of Hartland Brooklyn stationery and paper goods. I've been making cards for a little over 5 years, and prior to that I worked as a fashion designer in NYC.
Here is our booth at Top Drawer. Last fall was our first time showing in London, and everyone we met was so lovely. My friend Carly (left) traveled along with me to help out.
All my illustrations are hand drawn, then imported into the computer to color.  
This way I can play with the layout and color palette.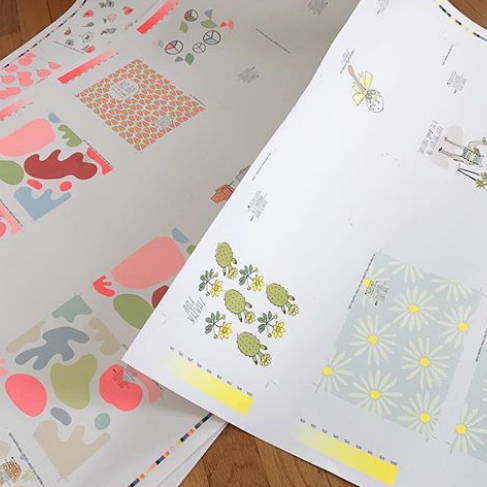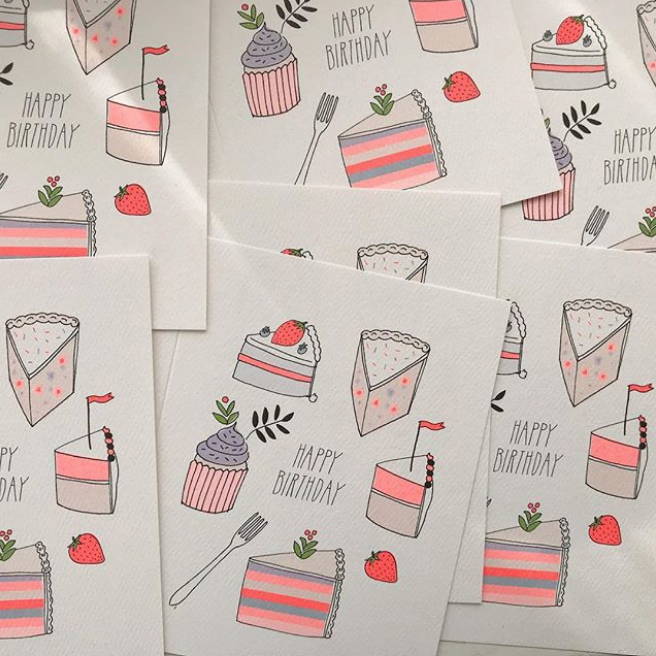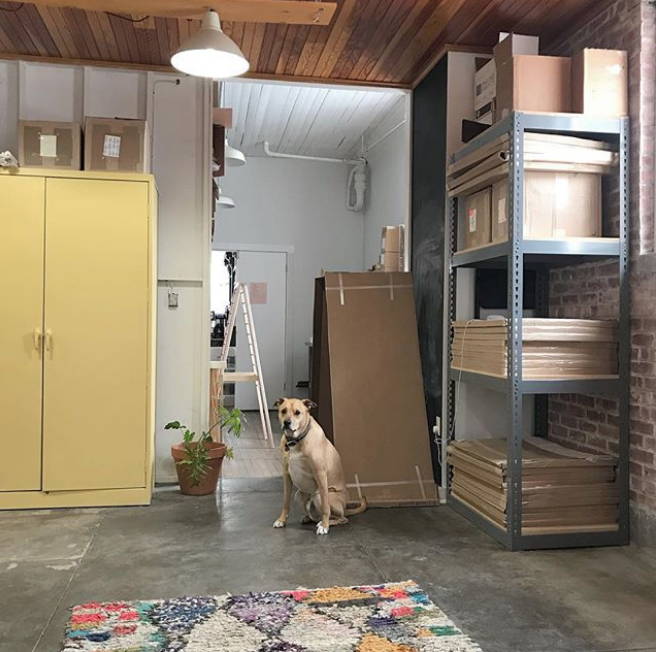 Hartland's bright and cheery stationery really stands out because (in most cards) there is a neon pantone added in the offset printing process.
We print with eco-friendly vegetable inks on the highest quality felted paper.  
When I first started making cards I couldn't print the neon colors digitally, so I hand painted them on each card.
It was important to me to have a certain color palette - and was definitely a learning process!  
Now I have the quantities to offset print with neon, so I can add even more vibrant color.
Almost 3 years ago we moved out of Brooklyn to Leeds NY which is 2 hours north of NYC.
We design, pack, and ship all our stationery from this studio, and live above.
Hartland Brooklyn has grown to a 4 person team, including my husband who also manages our small retail/coffee shop.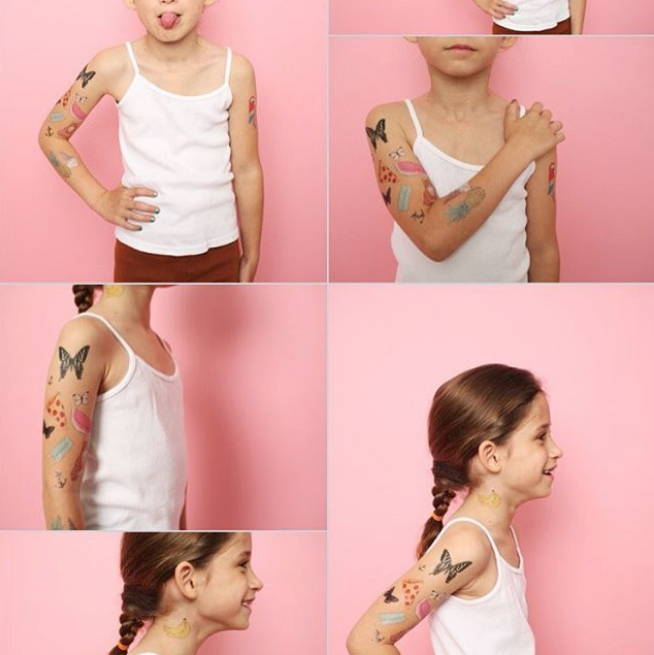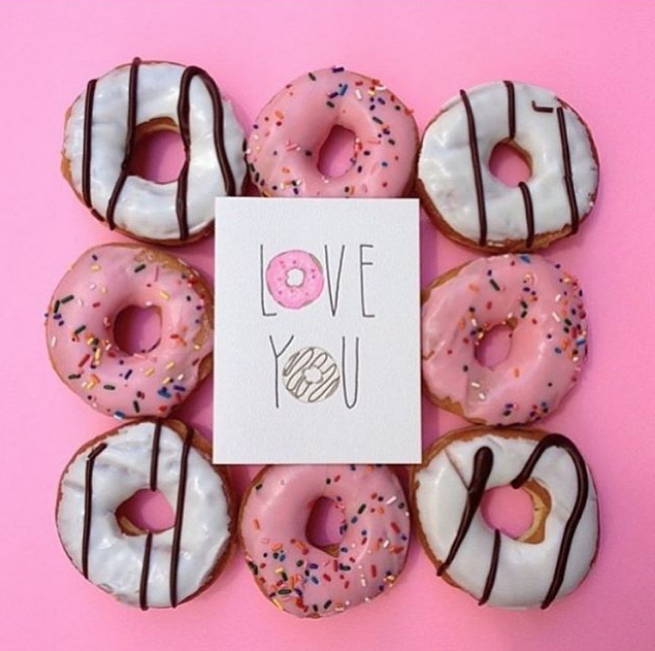 Most recently, we launched wrapping sheets.
Our temporary tattoos, fun for both kids and adults. Printed with safe and eco friendly soy inks.
We hope you enjoyed your little peak into our world!