Simpkins Travel Sweets
Or how we found the answer to over indulgence during the festive period.
Who is AL Simpkin?
Albert Leslie Simpkin founded the company in the Twenties. He fought in World War I and was awarded the Military Cross. Demobbed in 1920 as a result of severe wounds, he went on to work as a retailer and wholesaler of confectionery around the Sheffield area. Treatment of his war injuries had involved a prescription of liquid glucose to aid recovery and when he purchased his first factory his aim was to produce high quality glucose sweets from natural ingredients. The company is still family owned, now run by Albert's grandchildren.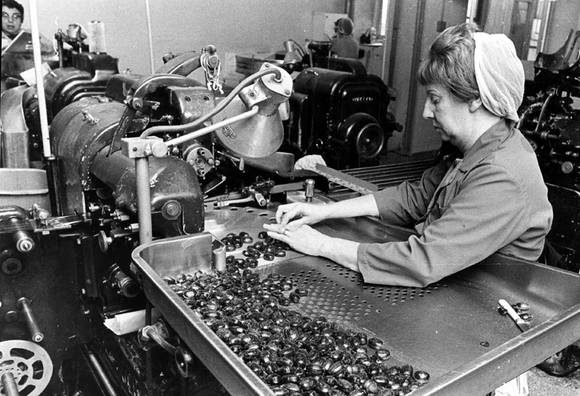 Why Travel Sweets?
When Simpkins was first founded Albert Leslie, wise to the might of the big manufacturers, initially sold his confectionery through pharmacies and chemists shops around the UK. In this way he avoided direct competition with the major players in the sweetie business and built up a niche market for his products as having some kind of medicinal benefit. The original sweets were Barley Sugar Drops, proven to alleviate travel sickness, hence the term Travel Sweets.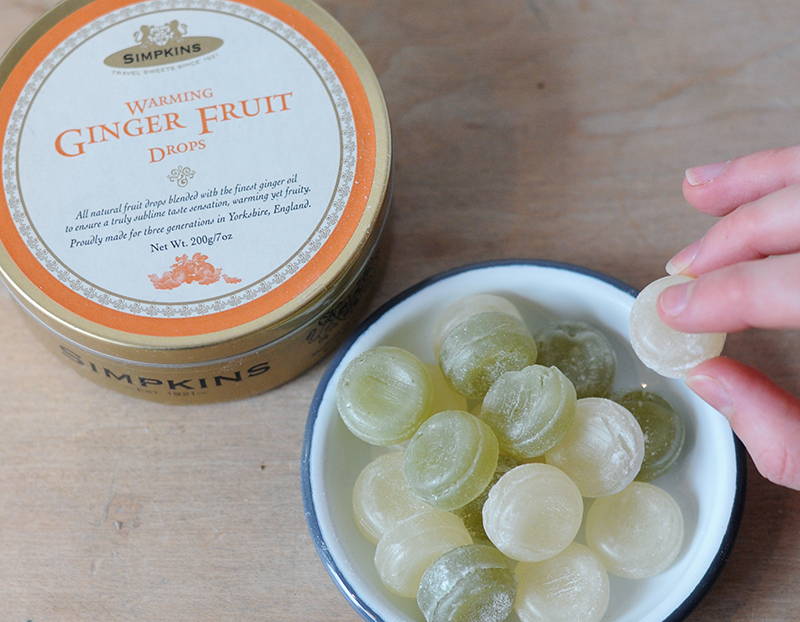 Why in the tins?
Barley Sugar Drops were sold in bulky glass jars. The travel tin was a 1920s innovation which provided a relatively air tight solution. The sweets were made with liquid glucose and had a very high juice content, so were prone to stickiness when exposed to humidity. The first version of the tins wasn't entirely air sealed so Albert Leslie coated the sweets with powder. By the 1950s an airtight can was produced so the sweets could remain fresh and non-sticky for years. The 8oz tin also played to the other interpretation of 'travel sweets' and meant that they were easy to carry anywhere. Simpkins supplied glucose drops to the RAF for high altitude flying sorties during WW11 and were the official glucose products for the first ascent of Mount Everest in 1953. These are not expeditions where a glass jar is an appropriate vessel.
What are the flavours?
We've gone all out seasonal with our sweets. Traditional Mulled Wine, Classic Warming Ginger (with natural ginger oil) and the all natural, tried and tested, festive essential Hangover Drops. These are blended with fruits of the forest natural flavourings and ginseng extract. We can't absolutely swear by their efficacy yet but will definitely be doing some field trials in the run up to 25th.
Seasonal Treats
We have lots more festive treats for you. Check them out here: