Re/Done
If you've ever coveted a beautiful pair of vintage Levi's, or found the perfectly frayed and faded pair only to be disappointed by a baggy leg and unsightly crotch, then you need to know all about womenswear's latest arrival, Re/Done. We're one of a very select few UK retailers, with limited stock available, and hugely excited because we think we just hit upon the holy grail of denim. No stretch, advanced dyeing processes, or strategically placed rips and tears here, just genuine vintage jeans, worn in to perfection, that also fit to perfection.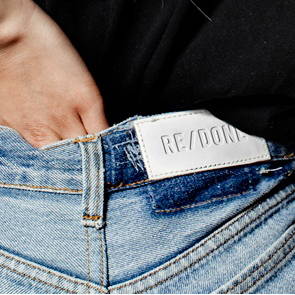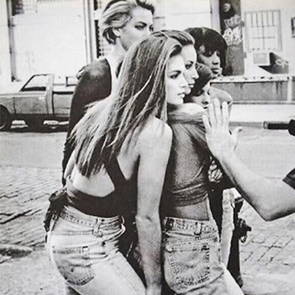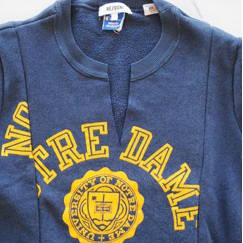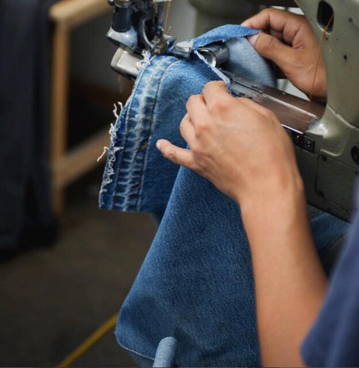 And here's the secret. Re/Done actually take vintage Levi's apart at the seams and re-purpose the fabric, cutting it to achieve a modern fit. Founded by entrepreneurs, Sean Barron and Jamie Mazur, the brand was born because "all the cool chicks we knew wore vintage Levi's but had them tailored to fit better". It took them almost a year to arrive at the process of taking apart Levi's that were made for men and re-cutting them to fit women. Now they manufacture their jeans in Downtown LA, with quantities limited since each pair is handpicked, hand cut, and distinctly one of a kind. They like to think of Re/Done as a movement rather than a denim company; a movement to restore individuality in the world of mass-produced fashion, to keep heritage brands relevant and create sustainable fashion.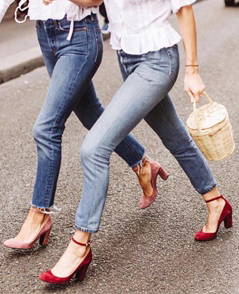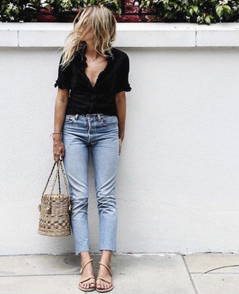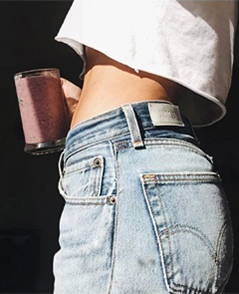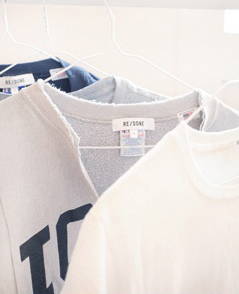 Here at The Hambledon, we've managed to lay our hands on two styles from both their Re/Done Originals line and Re/Done Vintage line. Re/Done Originals replicate the dye history and are created 'in the spirit of' vintage Levi's. We've got the straight skinny stretch and a high-rise ankle crop. The Vintage line is crafted from genuine, vintage Levi's and we're stocking the high-rise ankle crop as well as a relaxed crop. We've also got a few of their re-modelled Champion sweatshirts and Hanes Classic Ts to complete the classic Americana look.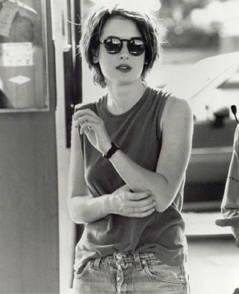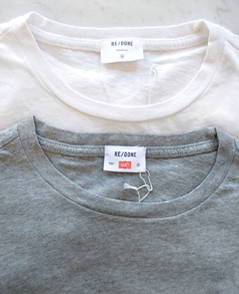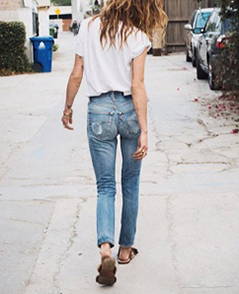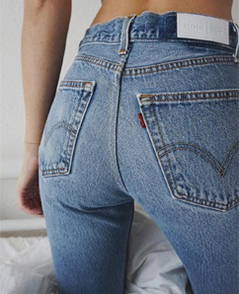 A company, a movement, whatever Re/Done is, we're firm fans and followers of what they're doing. And we're not the only ones. Be quick, very quick, is all else that needs to be said.