Q&A with Trine Skoller, founder of Stella Nova
Stella Nova has been a first floor favourite for a good few years now so we're delighted to be collaborating with them on a window takeover and competition this season. To mark the occasion we talked to founder Trine Skoller about her work, inspiration and life at the helm of Stella Nova.

Describe your typical working day?
It can vary a lot depending on where in the process I am. Sometimes I travel to seek new inspiration or to visit suppliers, sometimes I am drawing the collection and other times we are preparing for sales meetings and PR events.
Who or what couldn't you work without?
My lovely Stella Team.
What do you like most about what you do?
I feel very privileged to do exactly the thing in life that I like the most – to be creative and to create is something that is very satisfying. Every day is a new challenge and that is something I like.
What has been the most important lesson learned?
Not to listen to my own intuition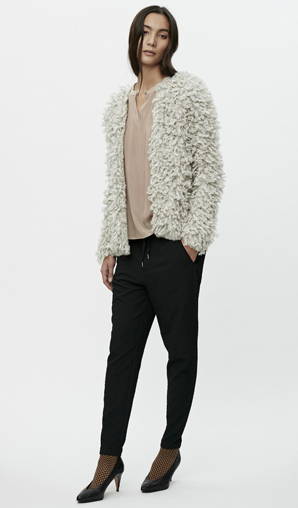 Who or what inspires you?
Everything can be an inspiration and it is difficult to seek inspiration in a specific way, meaning that the more you look for it the less you feel inspired. For me, inspiration can be from reading a book, watching a movie, travelling etc. It is not possible to pin out where and from what exactly it comes from
Who would you most like to see wearing a Stella Nova design?
I don't have any specific wish, but I think that there are many women who are inspiring. For me it is important that it is a woman with a strong personality.
What has been your proudest Stella Nova moment to date?
Luckily I often feel proud and that is what gives me the energy to keep developing the Stella Nova universe.
What would you like to do in the future?
The same as I do today and many other things.
And finally, tell us a bit about your favourite pieces from the AW16 collection?
The collection is amongst others inspired by the Mexican artist Frida Kahlo. I very much like the prints of the collection and I think the scattered floral artwork is one of the key prints and in a nice way reminds me of a modern take on Frida Kahlo.

We have a collaboration with a Peruvian association where women hand knit the most beautiful alpaca knitwear. These styles are also very close to my heart, and I have been so lucky to visit them several times and I feel happy to see, that our collaboration makes a big difference for them.
The Stella Nova AW16 collection is now available in store