Q&A with Mikkel Krath of Norse Projects
Norse Projects has to be one of the most influential menswear brands of recent years. They've certainly won a loyal following here in the basement thanks to their distinctive take on Nordic workwear meets contemporary streetwear. Here as their AW13 collection hits the shop floor, we talk Copenhagen and cool beers with sales manager Mikkel Krath.

Describe your typical working day?
I walk to work and answer too many emails. The showroom and studio is located in a cool central part of Copenhagen with a lot of cafés, bars and stores so when we go outside for a coffee and smoke we can meet friends and watch the world go past. I'll often have meetings with the design and production teams and that's the regular 9-5. Half the time though, I'm on the road doing fairs around the world or visiting customers.
When and where are you most productive?
Has to be in the morning when I first show up at the office. I have a 1.5 year old son so I have to be productive when I'm at the studio. No more working late nights!
Who or what couldn't you live without?
I guess it's obvious choice but it has to be my iPhone. Not sure how I managed anything before the iPhone era!
What do you like most about what you do?
I love providing products to people who share the same values when it comes to design and quality. It's just a great feeling providing people with quality stuff. And of course working in a creative environment with creative people is amazing.
Who or what inspires you?
I would say the entire Norse Projects team has inspired me a lot. The people involved come from so many different backgrounds and we all see things from different perspectives.
What is the Norse Project team's guilty pleasure?
We're all so different but can mostly agree on a few too many cold beers.
Tell us something we're unlikely to know about Norse Projects.
Norse started as a retail concept which pooled inspiration, product, imagery and stories from a number of backgrounds. The retail element is still a strong part of our business but Norse Projects stands on its own feet as a brand now.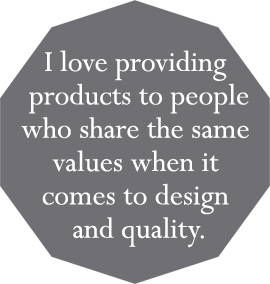 What project, collection or achievement are you most proud of?
I would say the constant development of the brand and company. We have come a long way but the journey continues.
What has been the most important lesson learnt?
You've got to work hard to make success. Nothing comes easy. Turn off your email sometimes.
What would you like to do in the future?
Don't need to worry about that because they will have invented time machines by then.
And finally, Mikkel Krath's top three Copenhagen must see/dos.
Bo-bi Bar. One of the oldest bars in Copenhagen. Louisiana Modern Art Museum. Canal tour, Copenhagen is best seen from the water.