Q&A with James Brown
We have been fans of James Brown (not that one, the brilliant printmaker one) for a long time. A while ago we commissioned him to make a Winchester poster, we had an exhibition in the Project Space of his prints and he did a great talk on his work. And now we're big fans of Pressed and Folded, a brand new card and stationery venture, from James and his lovely textile designer missus, Malissa.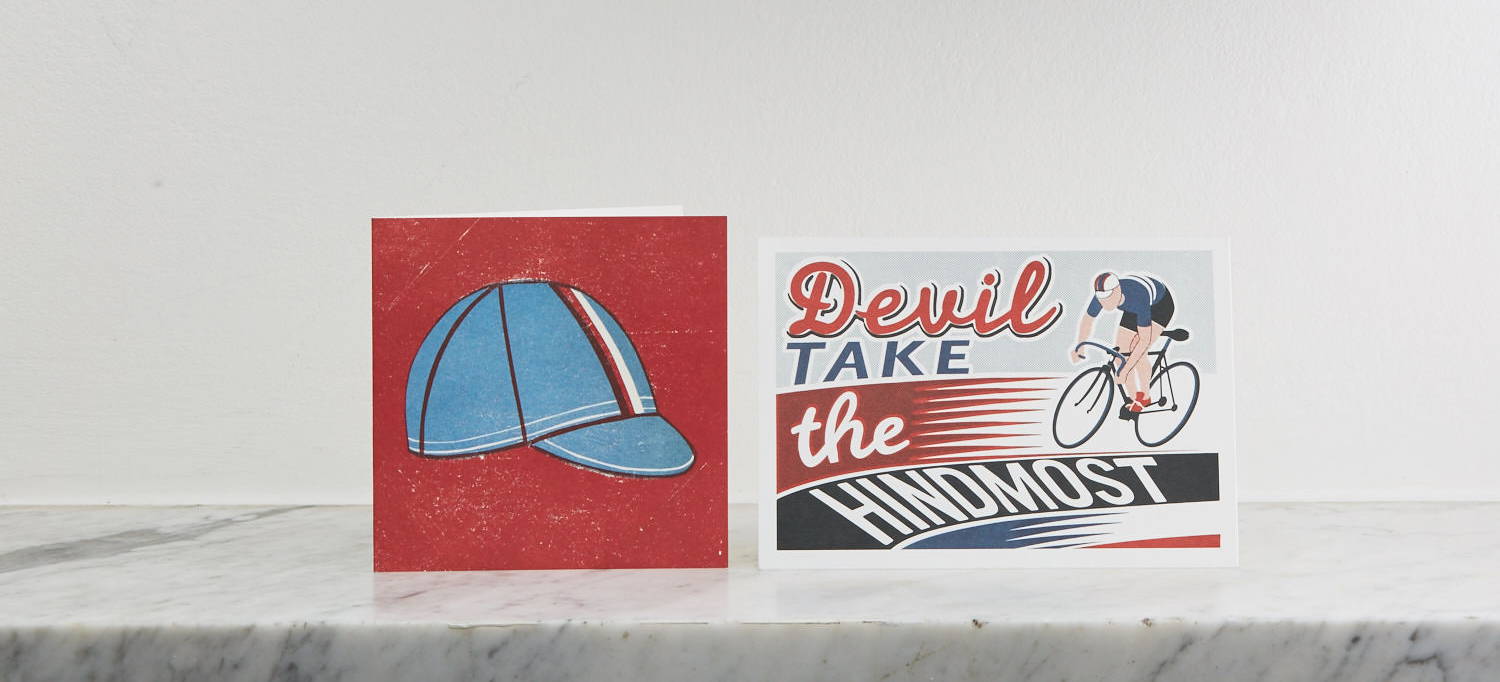 Describe a typical working day?
Malissa works from her home studio I go to my studio, so although we work together we have separate spaces and work on our individual projects too as well as Pressed and Folded. I think Malissa is a lot better at sitting down, focusing and getting on with the job in hand, I tend to flit about a bit, going from one job to another. Some would say 'unfocused and easily distracted', I prefer 'multi tasking polymath'.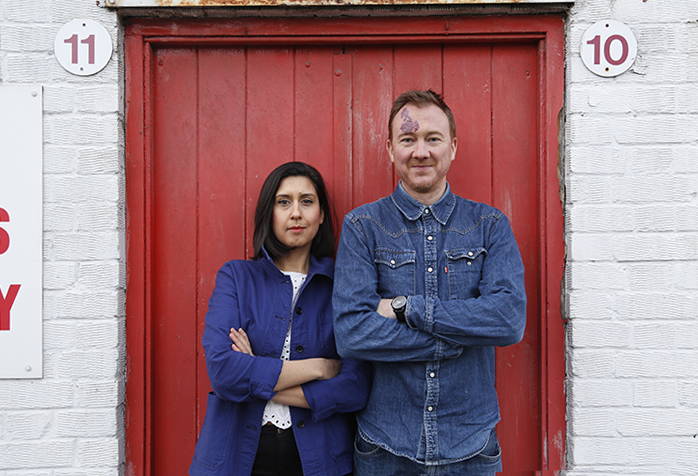 What do you like most about what you do?
The fact that we love doing what we do, and that we are doing this for ourselves and are in complete control of the fun we can have with Pressed and Folded. We can take it in any direction we choose, creating products we love and having fun doing it.
Who/what couldn't you work without?
A The corny answer to that question would be... 'Each other.'
The real answer would also be each other. Pressed and Folded is very much a team effort. Without the 'Pressed' it would just be... 'Folded'.
What provides the inspiration for the Pressed and Folded collections?
Anything from an exhibition, to a piece vintage of fabric. Malissa has been designing womenswear prints for many years but designing cards has allowed her to be much freer with colour and pattern. We are not designing our cards for occasions and so don't have many limitations.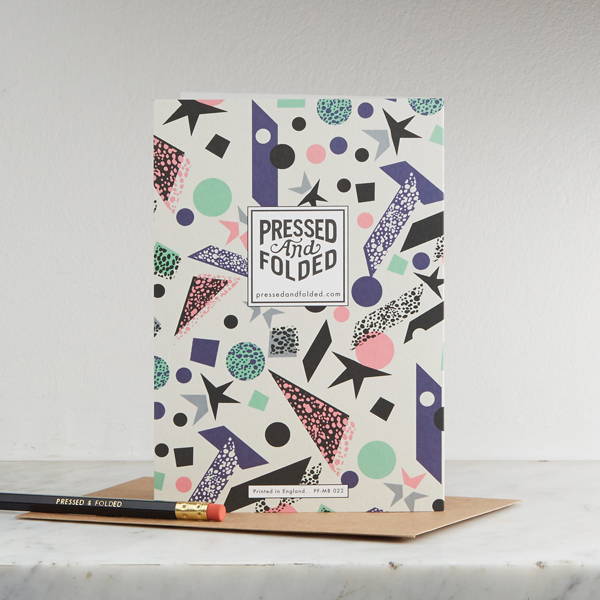 How have you found working together on these collections?
At the moment we design separately, but welcome each others opinion when designing. We like the fact that there are two distinct styles creating diversity within the range.
Which project, collection or achievement are you most proud of?
Of course we are most proud of our new baby, Pressed and Folded, we've been planning it for a while and since launching at Top Drawer in January our cards have been very well received. Its all very exciting indeed and the hard work has paid off.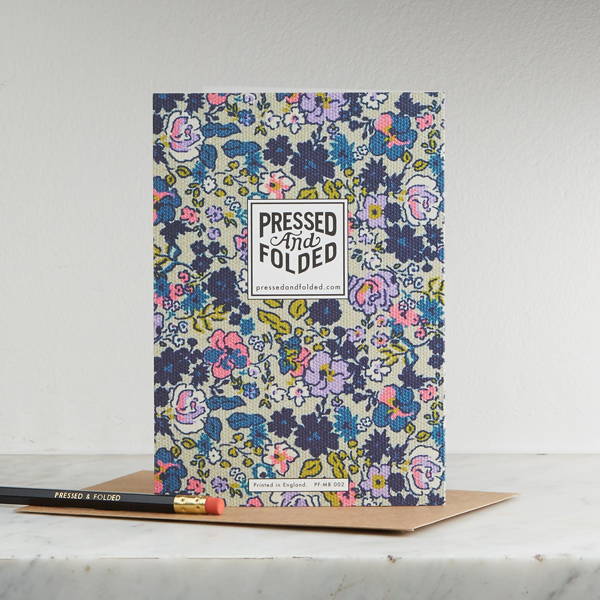 What are your plans for the future with Pressed and Folded?
We have few ideas in the pipeline including gift wrap, notebooks and some textile products.
What is Pressed and Folded's guilty pleasure?
Absolute 90's Radio is great to pack cards to. I'm early 90's baggy and Malissa is late 90's R n' B.
Finally, could you tell us about any of your favourite places/hidden gems in the area you live/work in?
We live in Leyton on one side of the Olympic Park and I work the other side in Hackney Wick, so my commute is a nice walk or cycle through the park or along the River Lea. Hackney Wick is a great place to work and has a brilliantly unique community, although I fear the end is nigh, The bulldozers are coming over the hill and the estate agents are circling above like vultures.
Leyton is changing for the better though, thanks to the Olympics and its proximity to Stratford.
We've had lots of great new places opening recently to eat and drink (for very important business meetings of course!).
(Marmelo, Yardarm and Deenys)
Leyton is great for green space too, Olympic Park, Victoria Park, Hackney Marshes, Epping Forest.