Q&A with Fraser Trewick,
Founder of Hawksmill Denim Co.
We are delighted to welcome brand new British denim brand Hawksmill to the basement. Based in Brighton, manufactured on vintage Union Special machines, using exclusive Cone Mills selvedge cloth and drawing inspiration from European and American workwear, this is set to get the denim heads hearts racing. We asked founder, CEO and designer Fraser Trewick to tell us a bit about the Hawksmill story.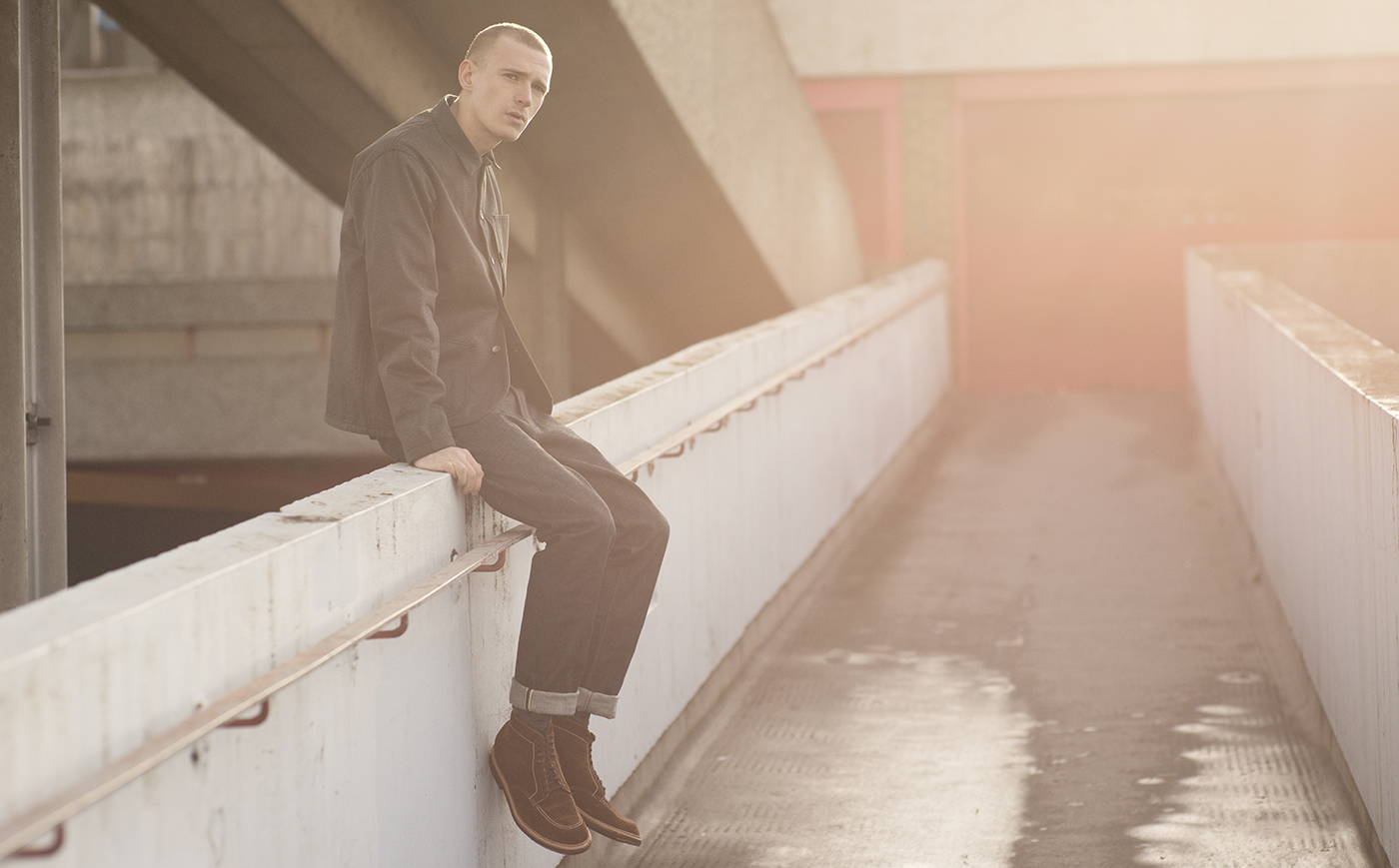 I've known you since your days with Nudie and I know indigo runs though you veins, was this the main reason to go and start up by yourself ?
I've alway had an interest in denim since I was a teenager. In the 80s it was a big thing to buy vintage Levis, and I soon noticed that some of the jeans I was buying were of far superior quality to others. With a little research I discovered that these were the jeans that were made before the age of mass production. They tended to have a capital E on the red tab and were made from selvedge fabric. That was when my love affair with denim began and it's alway been an aspiration to create my own label. Myself and my partner Anthony Smith have had this planned for sometime and just felt that now was the right time to introduce our ideas to the market.
Was it always the intention to go out and
work with Cone mills ? How did that come about ?
Before I began Hawksmill I worked for a while with a denim factory in Bristol Tennessee. As part of the project I was lucky enough to visit the Cone Mills White Oak plant in North Carolina. It's the last place left in the US manufacturing selvedge denim and is currently celebrating its 110 anniversary. For me it's where everything started and seemed an obvious choice when selecting fabrics for Hawksmill.
When you designed the cuts did you find inspiration from those much loved favourites that we all have in our wardrobes?
Of course when putting together the jeans we would take inspiration from vintage pieces, but this was more in terms of construction. The fits were created from scratch and were a long time in development. The main aim was to offer something for everyone. Hence, we created 5 classic fits which we felt would appeal to a wide audience.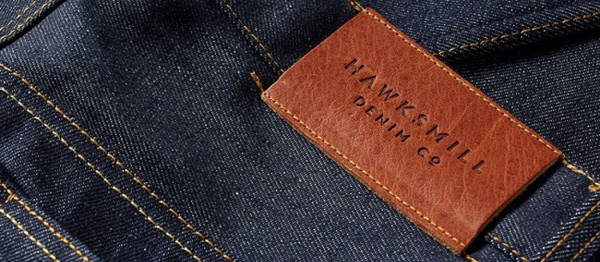 Do you think the man in the street has a better take on how a pair of jeans should be compared to 10 years ago? If so why do you think this is?
The main reason has to be the internet. Now knowledge which was once difficult to accumulate from specialist dealers and books is widely available on the web. This is a hugely positive thing, and a lot more people understand the work that goes into a premium pair of jeans. Without this growing audience Hawksmill Denim Co would not be able to exist.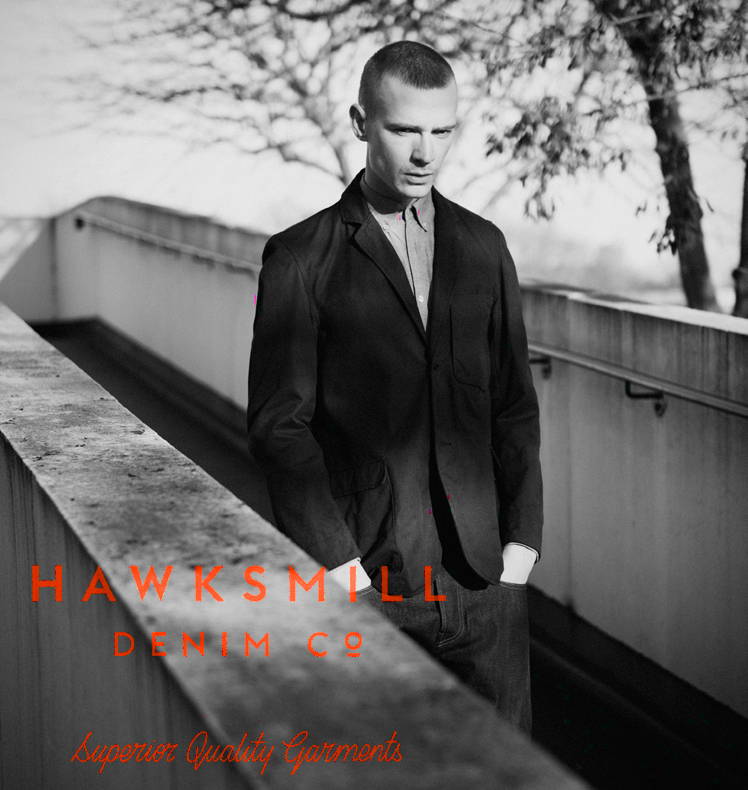 Tell us 3 important things that you've learned about starting a denim brand?
1. You're only as good as the people you work with.
2. Never compromise on quality.
3. Focus on what you're doing and don't worry about what anyone else is up to.