Q&A with Emily Current and Merrit Elliot
As part of our project with Rizzoli New York and Puckhaber Decorative Antiques, we've had the chance to get nosy with some of Rizzoli's best-known authors.Here we talk to celebrated LA-based stylists and designers, Emily Current and Meritt Elliott, about their beautiful book, A Denim Story.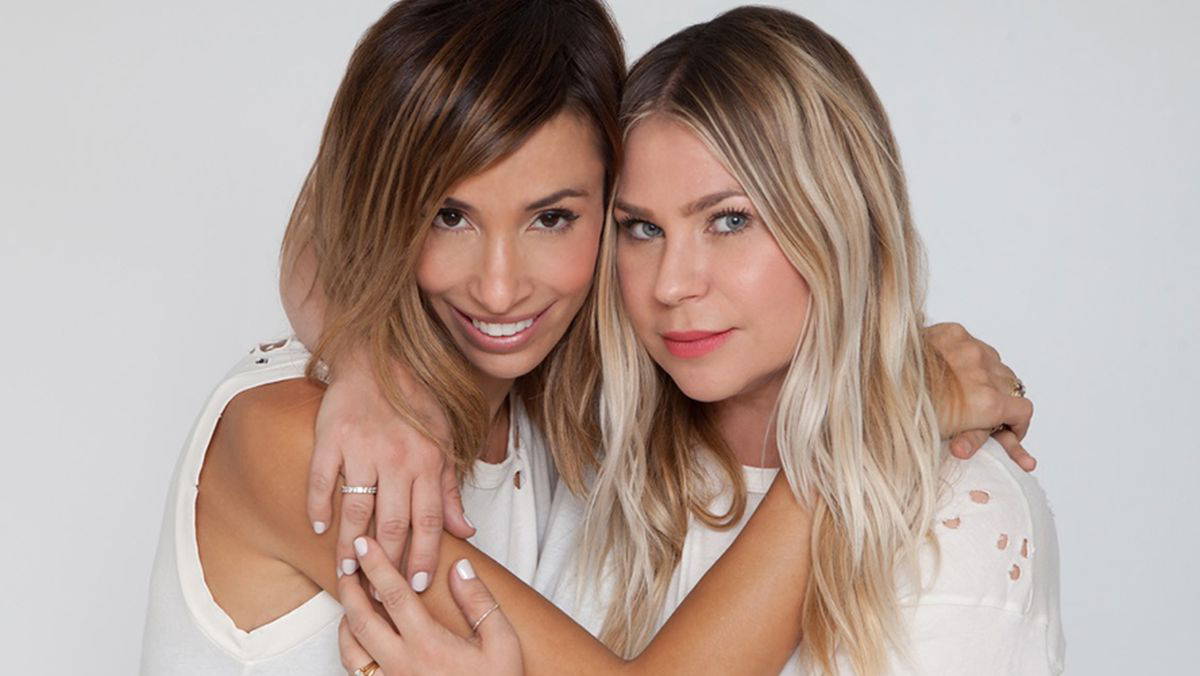 So where did your love affair with denim for you begin?
Denim has always been part of our lives - from young girls in overalls in rural Northern California to collegiate comrades in matching denim jackets.....to now!
How did you meet and bond over denim?
We met as students at UCLA. We spotted each other in vintage bell bottoms and made plans to head to the local flea market together that very weekend to search for more indigo treasures!
Tell us a bit abou the jeans past and present we would find if we would rifle through your wardrobes?
We both have extensive denim collections personally, and even more in our styling and design studio. We collect everything from deadstock Levis 646s to Wrangler blue bell jackets, and treasure anything thats been mended or personalised by someone else. Every jean has a story!
You talk about every pair of jeans telling a story. Can you recall your first denim memory or a pair of jeans that evokes a specific memory for you?
Meritt: I remember taking a train into Berkeley, California as a young girl and buying a pair of men's Levis. I brought them home and mended the holes using old patches my mom had saved from my childhood. I still have these jeans! They remind me of a time when I really discovered the joy of being resourceful.

Emily: I feel like my life is defined by a string of denim moments, from growing up as a scrappy kid in overalls, my first pair of Guess jeans with zippers at the bottom in junior high, stealing my dad's 501s and cutting them into shorts in high school and scouring flea markets for the perfect bellbottom in college
You've worked together for years, how did A Denim Story come about?
We continued to reference the same imagery for years and years that inspired so many of our creative projects - from art direction to styling and design. We realised that these inspirations, paired with our own work with the amazing Hilary Walsh, defined our aesthetic perfectly. It's our bible and our diary!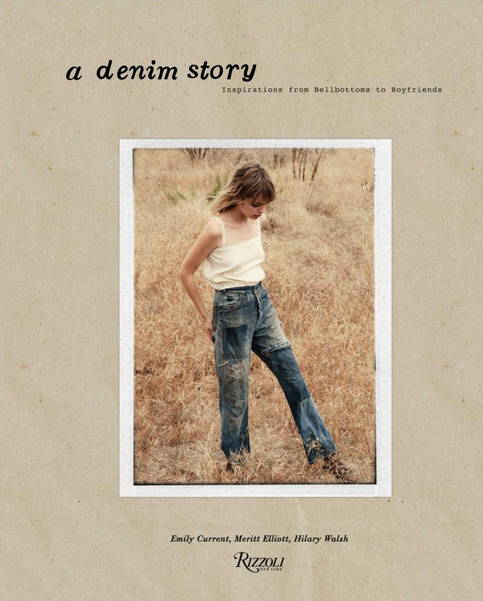 We love the themed chapters. Tell us how these themes developed.
Through our collecting of archival imagery and our own styling work, we were continually seeing themes and "strories" emerged. We were constanly running everything through these creative filters, and found that it made for an interseting literary journey.
What was your favourite moment in shooting the book?
We shot a beautiful model in super relaxed vintage denim paired with some irreverent costume pieces that resulted in a perfect juxtaposition. Hilary, Emily and I were drinking iced tea in Hilary's back yard during a lovely sunset, playing dress up, and sharing stories of our favourite pairs of jeans.
The book includes many iconic images of stars in denim. Do you have an all time favourite denim moment?
We all are really smitten with Marilyn Monroe wearing some crisp blue jeans, unapologetically cuffed, lifting weights on set. We also love the androgenous yet remarkable aesthetic and dispotion of Robert Mapplethorpe and Patti Smith
If you could go back in time, where would you go, and what jeans would you be wearing?
We would be living in the imaginary world of The Boxcar Children, where their sense of imagination and childlike freedom breeded the ultimate creativity. We would most likely be wearing a worn chambray dress or rolled up overalls.
Finally, if you could live in one pair of jeans for the rest of time, which would they be?
Emily: A pair of vintage 501 button fly jeans that have been altered to be a slouchy skinny - really soft with lots of wear. Meritt: A vintage high-waist elephant bell that have been hemmed to wear with flats