Q&A with Caroline Rowland,
author of The Shopkeeper's Home
Well, imagine how pleased we were when Caroline asked if she could feature us in 91 Magazine. Imagine how pleased we were when she asked if she could include us in her book. And imagine how very delighted we were to be on the cover of 'The Shopkeeper's Home', fresh from the publishers this week. We asked Caroline to give us the inside track on writing a book, and what she thinks of shopping.
What gave you the idea for The Shopkeepers Home?
Well shopping and interiors are two of my greatest passions, and I started running a feature in 91 Magazine where we shot a shop interior and the owner's home, and I really loved how it was working. I'd been in discussions with my publisher, Jacqui Small, for a while, and it came to me that this would translate really well into a book, and would totally indulge my love of shopping and interiors!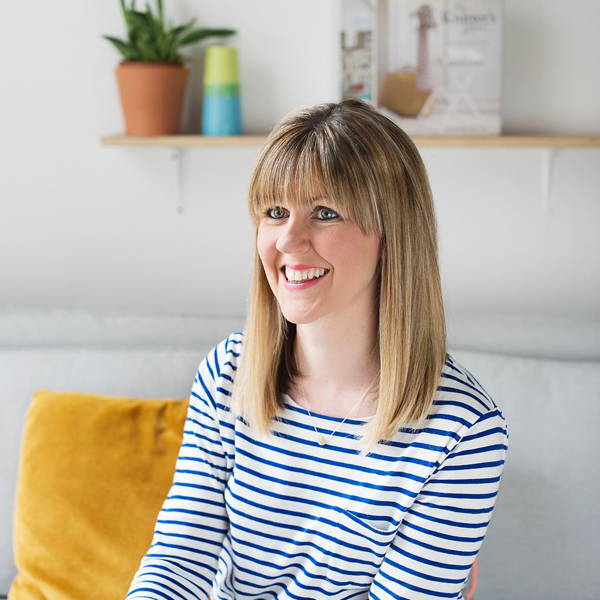 How do the European, American and Australian stores differ from the British shops featured in the book?
All the shops that are featured are independent shops - many of them stocking lots of products from local designers and makers, so I think there is definitely a sense of location running through most of the shops. The UK ones feel quite 'British' and quirky, the US ones have a feeling of Americana about them - you can spot things like a 'California' pennant or a stars and stripes flag, or American style vintage signage for example. The European ones are very cool and stylish. But they all tie together in the sense that I feel they represent my style in some way - I love vintage but I like to mix it with contemporary design, and I love crafting and handmade things too.
Are you an enthusiastic shopper? What do you like buying?
I LOVE shopping! Anywhere we travel to, either in the UK or abroad, I will always be keeping my eyes peeled for great shops, and have usually done a bit of research beforehand. To be honest, you could quite possibly put me in any shop in the world and I will find something that I want to buy!! I am trying to be a little more restrained of late as I do want to simplify things in our home a little, so I'm trying to only buy things I really really love, but it is hard, I'm a total magpie, always looking for lovely things!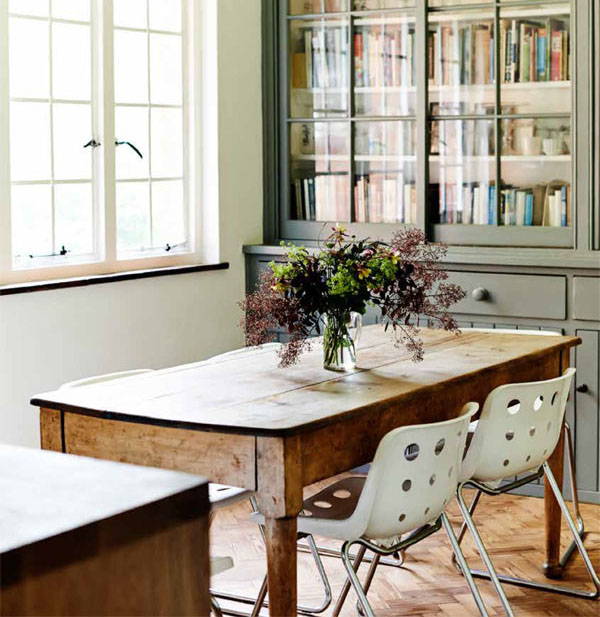 How does making a book differ from writing a blog or putting together a magazine?
A book is obviously a much bigger task. The word count can initially be quite scary, but I decided the best way to approach it was in little bitesize chunks, especially as I was having to work around my new baby! I kind of treated each little section as if I was writing a magazine feature, although the writing style is different. The voice I use on my blog is very different to the voice I use for magazine features and again for the book.
Describe your typical working day?
As I say, I currently have to work around my 15 month old daughter. At the moment she has a nap after lunch so this is when I have a chance to do any project work or writing I need to get done. I generally answer emails once she is in bed at 7pm. She now goes to a childminder two days a week which has made things a lot easier as I can put my full attention on my work for those days. In terms of what I do, it is really varied. Sometimes I am writing features for Mollie Makes magazine, sometimes I am working on things for my book publisher (I also do picture research projects for them), sometimes I am blogging. I love how varied my job is, and I never get bored of it! .
What do you like most about what you do?
The variety is great, as I mentioned above, but it is also the fact that every day I get to write, blog or research things that I am really passionate about. I get to work with so many great and inspiring people too. Work is an absolute joy to me and I'm so happy that I made the leap from being in employment to being freelance and doing what I love every day.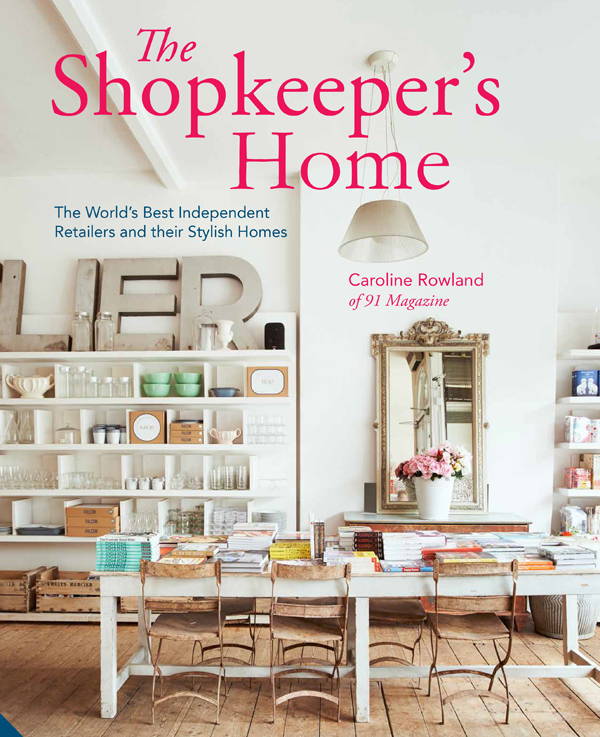 Who or what couldn't you work without?
I think I would be lost without my iPhone. It helps me to keep on top of things all the time. Sometimes if I'm out pushing the buggy I'll also be checking emails, I'm surprised I haven't walked into any lampposts!!
What's your guilty pleasure?
Like a lot of people, it is probably chocolate! I eat way too much of it! Being a busy mum I often just grab a bar of chocolate to keep me going which is really bad! I love fancy chocolate, but I am just as happy with a bar of galaxy or a bag of giant buttons if I'm honest!! ;)
What's next?
There are some secret projects in the pipeline as well as planning where I am going with 91 Magazine in 2016. I've had to take a break from it while I focussed on the book and becoming a mum for the first time, so I hope to make a plan to take it forward next year. We're also in the process of buying a new house which is a massive redecoration project that is probably going to take years, so there will be lots of material for the blog there!