Faiencerie d'art du Bourg Joly Malicorne
Or how Malicorne's oldest earthenware factory became our newest ceramic brand.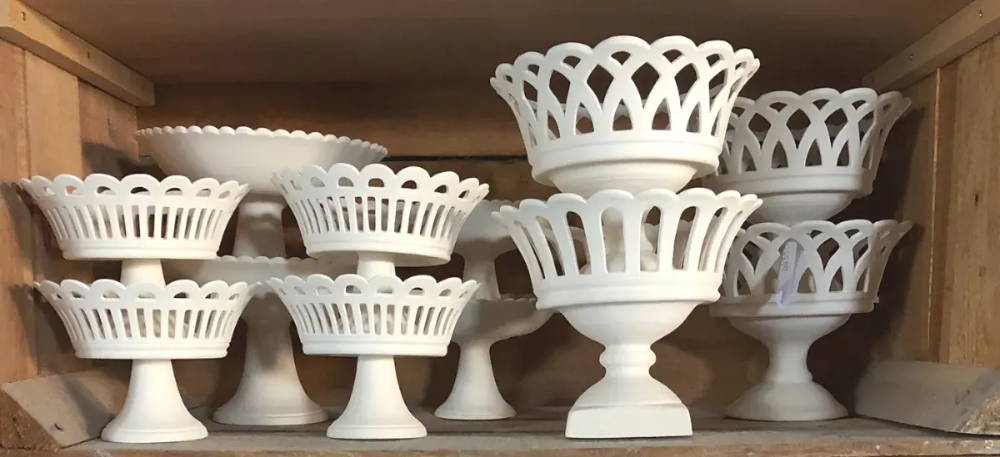 How We Found Bourg Joly Malicorne?
As with many of our French brands, we often stumble upon things during our annual pilgrimage to the Parisian home and design show that is Maison et Objet. At an unglamorous, purpose built location to the east of the city, not far from Charles de Gaulle airport, Parc des Expositions is the French equivalent of the equally stylish NEC. It is perhaps an unlikely location for 18th Century fine china. But at the end of a busy day at the show, with no expectation of finding yet more, we happened upon the lovely Janette, an English woman who had moved to France for love and found a career selling pottery in the Loire region. She introduced us to the story behind the Bourg Joly name.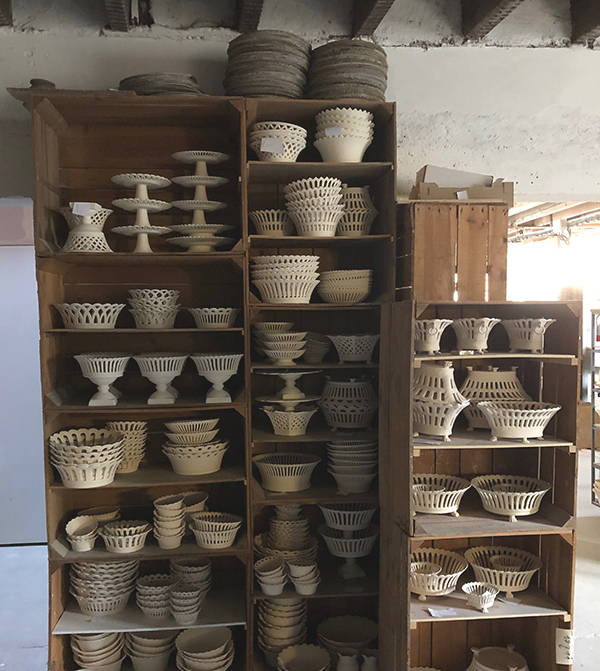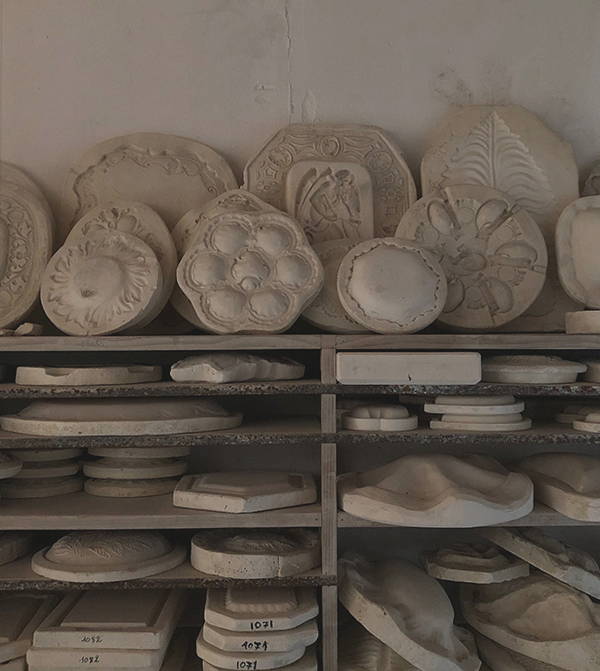 Who are Bourg Joly Malicorne?
The Plat d'Etain factory was founded in 1747 in the Sarthe River valley by Jean Loiseau. The Meneville factory was founded in 1797 by Guillaume Rabigot, the son of one of d'Etain's original potters. Bourg-Joly, the product of a merger in 1899 between these two studios, is now the oldest earthenware company still in operation in Malicorne sur Sarthe. Ideally situated between Le Mans and Angers with a rich amount of fine white local clay, Malicorne developed to become a thriving pottery town in the latter half of the Eighteenth century. The town's ceramic designs are characterised by openwork ceramic moulds and hand carving techniques.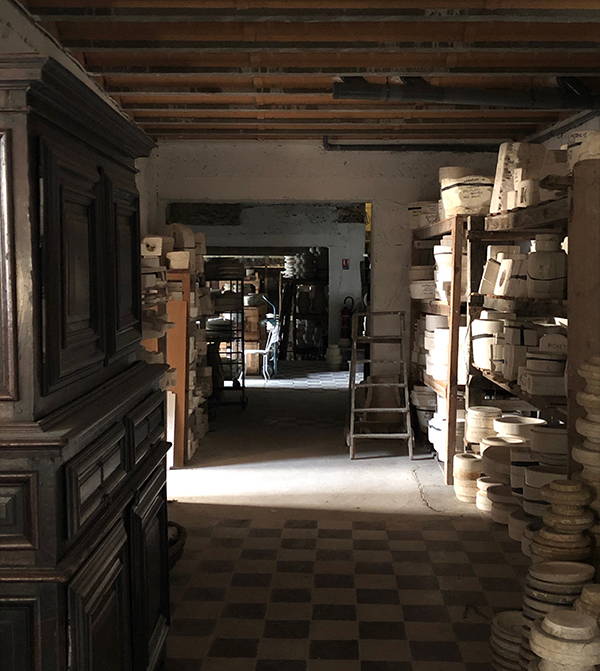 What is Faience?
Faience is tin-glazed or enamelled earthenware (earthenware is clay that is fired below 1200 degrees, so it remains non-vitreous, unlike bone china and stoneware which are high fired and non porous. We'll test you later). For both practical and decorative reasons the tin glaze renders the vessel non-porous. Faience is characterised by its milky white opaque colour. French Faience is particularly linked to the cities of Nevers, where Jean Loiseau trained, (and from where he recruited many of his potters) and Rouen.
How is Bourg Joly Faience Made?
Calibration, Trimming, Handcarving, Glazing, Handpainting, Firing. These are the stages for the production of a Bourg-Joly vessel. The pots are thrown on a traditional wheel and trimmed to ensure consistency (by hand). The characteristic openwork designs are achieved with meticulous carving (by hand). The glaze is applied after the cutwork and is subsequently painted (by hand). The pots, plates, baskets and bowls are then fired. These techniques have survived relatively unchanged for 250 years. Although there has been significant investment in the factory in the last decade, the production remains labour intensive and highly skilled.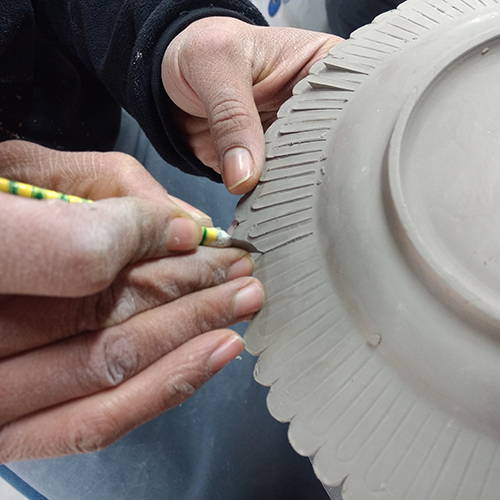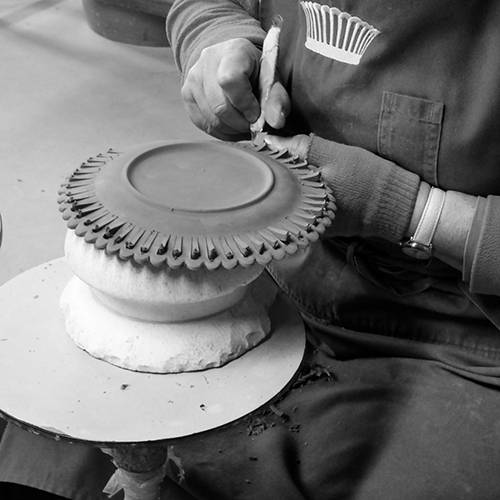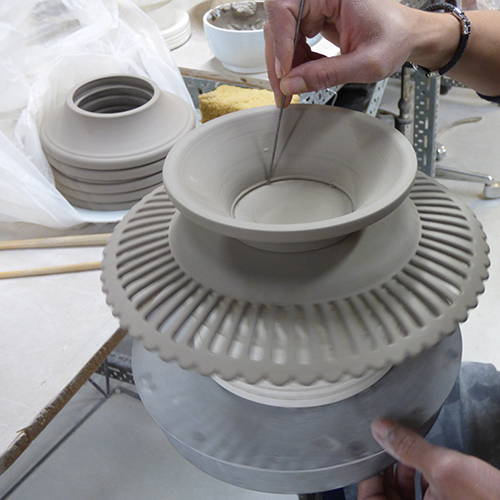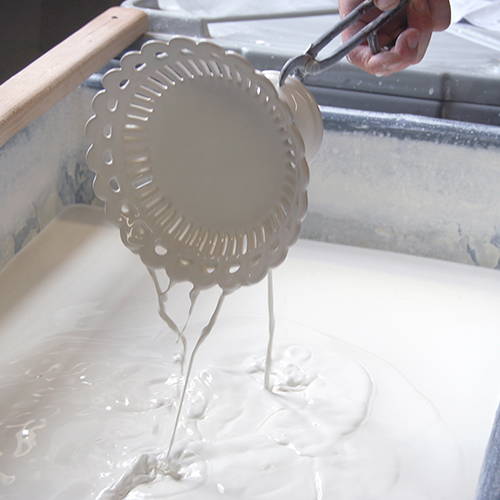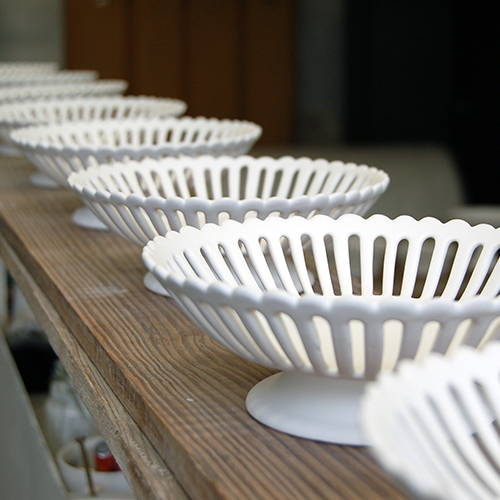 Bourg Joly Fans
In 2010 Bourg-Joly was awarded the EPV label (Entreprise du Patrimoine Vivant) from the French Minister for Industry. In 2011 they received the Atelier d'Art de France in recognition of their unique skills and in the same year Bourg-Joly was commissioned to make 342 signature openwork baskets for Prince Albert and Princess Charlene's Monaco Royal Wedding. They have also worked with numeous stellar clients but, in spite of my persistent nagging, the lovely Janette refused to divulge any names. They are extremely discreet.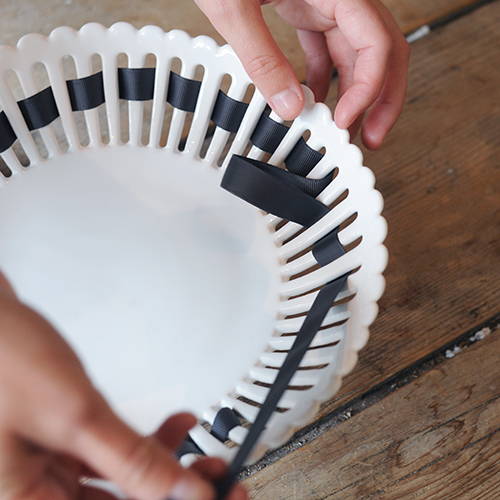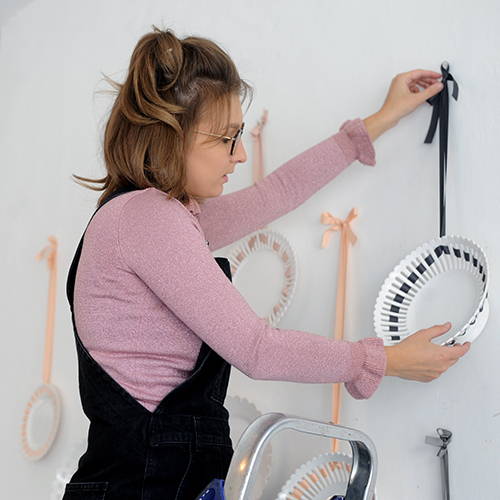 Where Can I Find It?
We've threaded some of the cutwork plates and bowls with pretty ribbon and displayed them on a wall in the shop. The compotes are sitting very beautifully on our shelves. Come in and have a look. If you can't make the visit to the shop, everything is available online.