Q&A with James Scroggs, Founder of M.C. Overalls
We've been working with London workwear label M.C. Overalls for a good season now and have become firm fans and friends in that short time. In fact, most days you'll find a member of staff here on the shop floor wearing a set of their overalls. So having just taken stock of their SS18 offering, we thought it was about time we had a proper chat with the man behind it all, CEO and founder, James Scroggs.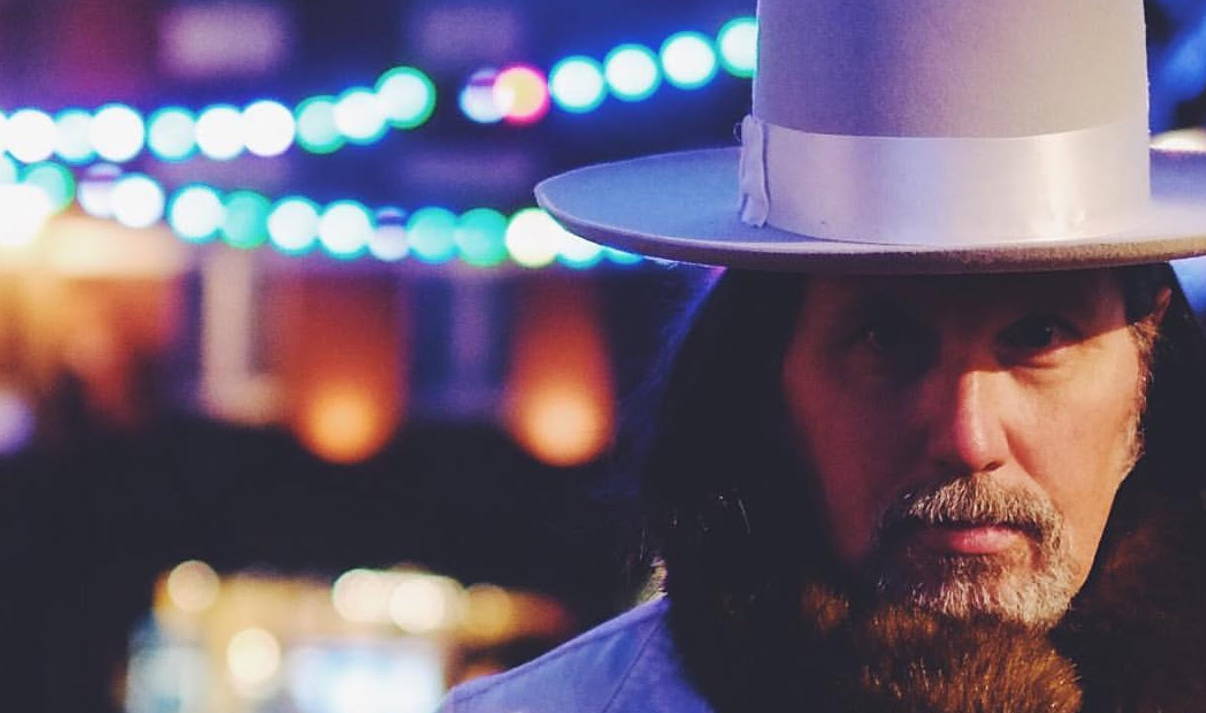 Describe a typical working day at M.C. Overalls HQ?
I like to be in-store around 8.30am, knowing I have a decent slug of time before the store opens at 11am. A quick clean up and a straighten of product to a freshly spun bit of vinyl on our turntable (I usually tweet that selection like a terrible muso), then downstairs into the studio to make freshly-ground strong coffee and wade through overnight emails or contacts via insta etc.

Foreign investors and supply chain means there tends to be a string of things to address everyday. I keep a rather long hand-written list of things to do as my mouse track-pad - like an evolving conscience - whether that's collabs to explore and activate, finances, book-keeping or legal matters to attend to, campaign and social content to review and prepare for release, sales and stock checks, all on top of product design and development conversations.

I confess I also run my music management business, HOOP, and CALM, a mental health charity, from the very same desk, so there are likely a few healthy distractions across any given day, to keep my mind lively. I tend to schedule meetings over breakfast or tea time (I love a sausage or a late espresso), to keep the body of the day clear, but increasingly invite folks into the studio to explore how we might collaborate.

The high point of every day is inevitably meeting a new customer or collaborator, walking them around the collection (what's for sale, what's coming next and what we're planning) and spinning our brand story. That instant feedback is vital. And reaffirms why we're bleeding for this business.
Who or what couldn't you work without?
The record deck in-store and some new plates to spin. I am an obsessive record collector. Plus also my bear of a GM, Bryan. He knows fashion inside out. And most people in it.
What do you like most about what you do?
Learning on the job. I'm pretty clear that I am in many respects an 'imposter' in this space, as I have not been directly in fashion/retail before. I need to earn my place. Not always being sure what the orthodoxies are, I'm doing things as I see them, learning as I go. And to be honest, if I fail, I hope I fail spectacularly. That frisson of danger is enlivening, even if my wife would tell you differently.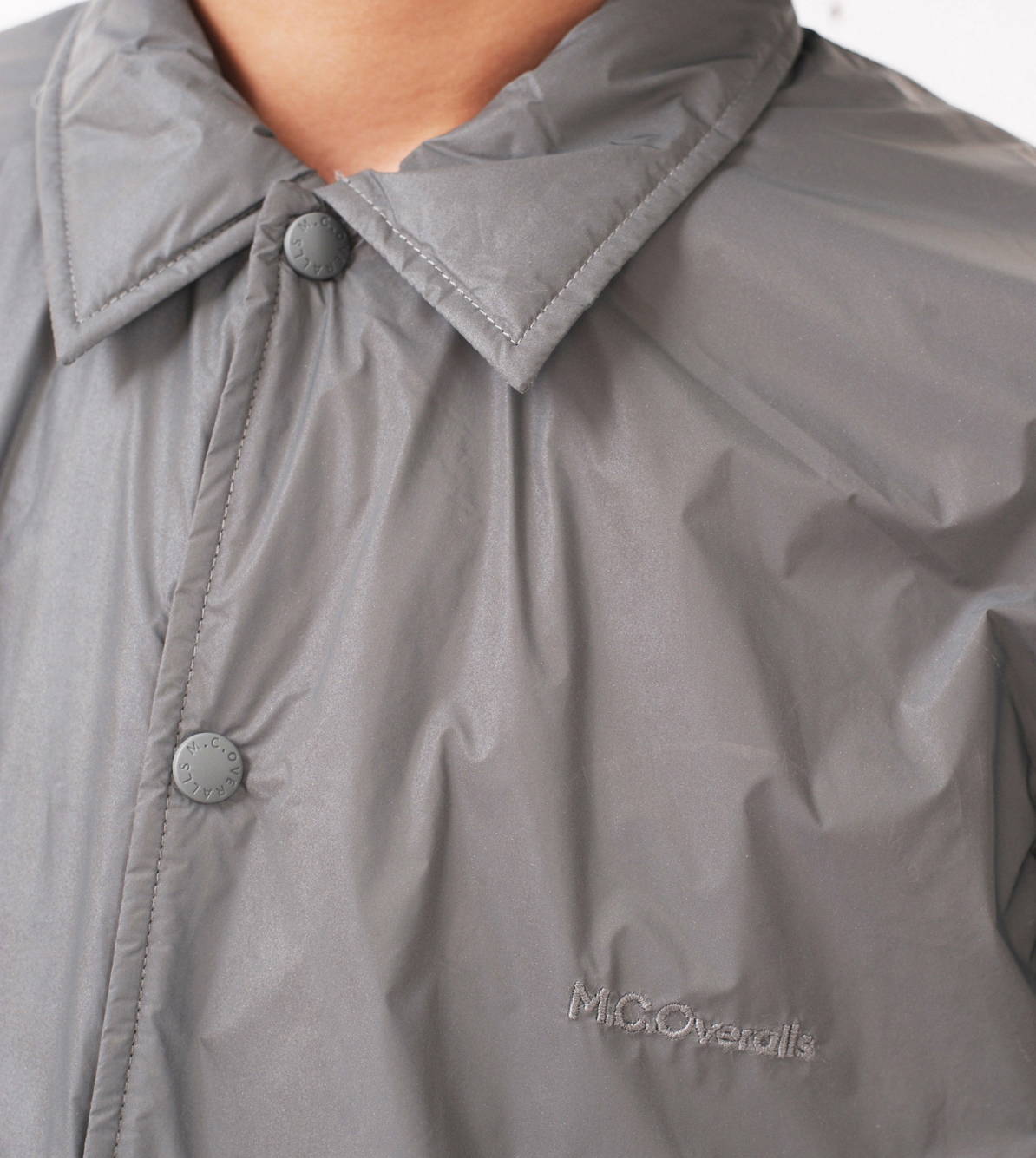 What has been your proudest moment to date?
Opening our first pop-up on Dean Street in Soho last May. The very first block of the empire. It was an excuse to drink a glass of wine and get some cool people in a room to look at our garments, after 18 months in a bunker talking about that glass of wine moment and finding every reason not to.
What has been the most important lesson learned?
We are all apprentices really. We have to prove we have something to offer the world. Which you do one step at a time. No-one ever cracks things right out of the gates. As I often say, this fashion experience has been just like my experiences of the music business. It doesn't matter how good your artist or songs are, the industry won't take a punt on them until you've proven you have an audience who want what you're peddling and develop a genuine connection with it. That takes 10,000 hours of graft, sharing, testing and learning every single day. In public. Bleeding for it.
What would you like to do in the future?
Take this brand to the US. A massive, complex, overwhelming task. But why not?
Finally, what is team M.C. Overall's guilty pleasure?
Heavy, sludgey, stoner rock for at least an hour a day. We are stone-age at heart.
M.C. Overalls SS18 collection is now available in-store and online.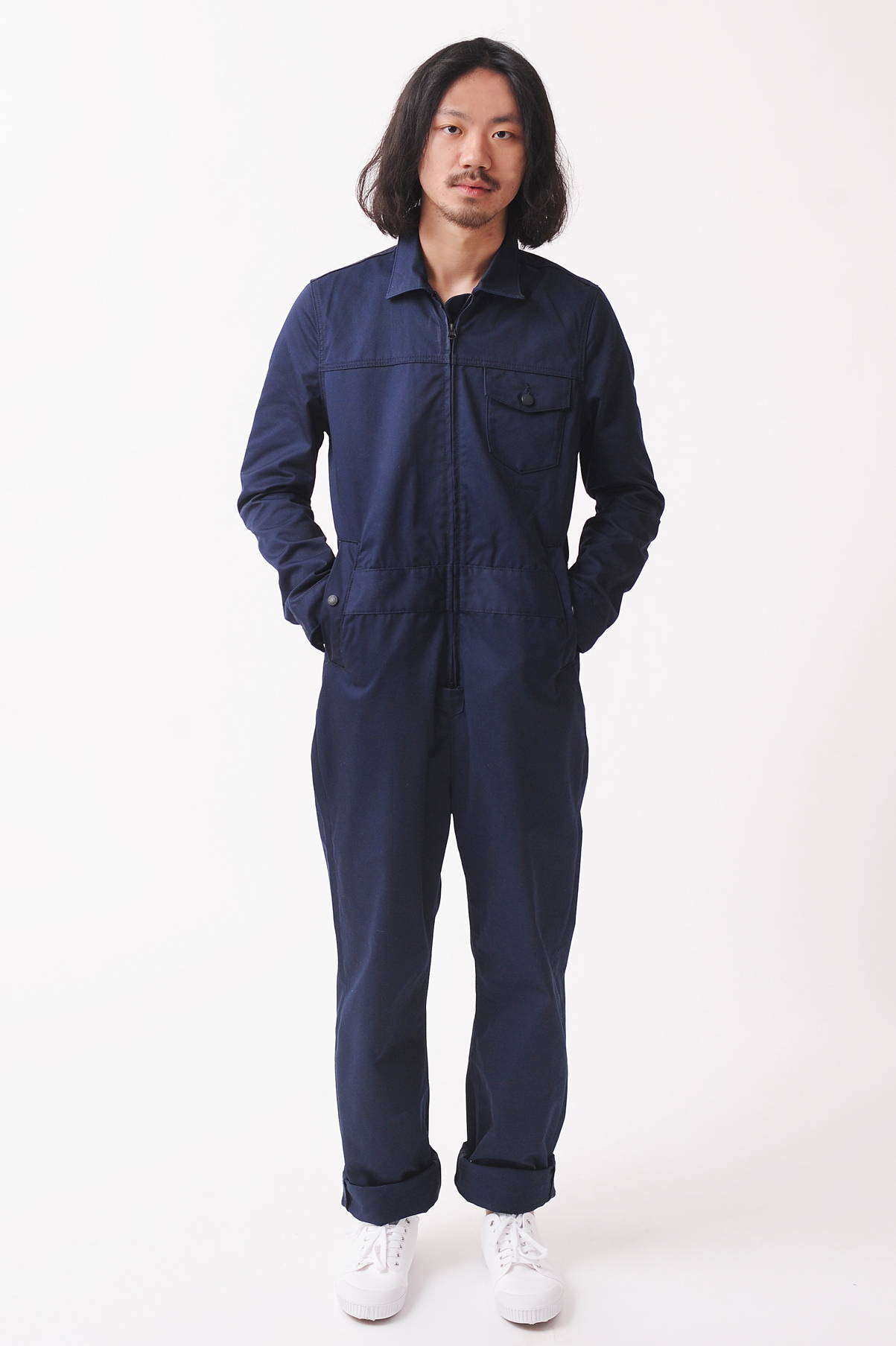 Who would you most like to see wearing M.C. Overalls?
As a music nut I get most excited by young artists finding us, liking the brand and championing the gear among their peers and fans. So right now I get a frisson of excitement knowing Loyle Career and Jungle are big fans. But then I was also told Jason Momoa and (via FaceTime) his step daughter Zoe Kravitz are into it. I'll take a shot of Hollywood.
Tell us a bit about this season's collection?
To be frank, I don't entirely buy the seasonal thing. Maybe as a bloke I just don't think about fashion buying as seasonal, more just a momentary need or desire. I suspect womenswear operates rather differently, but as a new unisex brand, I wanted Collection 1 (AW17) and Collection 2 (SS18 into AW18) to be a simple continuation of one another, somewhat regardless of seasonal concerns.

We are exploring a narrative in the brand around the notion of a 'uniform for contemporary workers', in that we are trying to establish a credible but reliable core to the collections, not zig zag around on a whim. I am very conscious not to to get distracted by the ephemeral which confuses our new customers (I worry about sale stock let alone dead stock!), rather I think we have to keep reaffirming our core for the foreseeable.

Having said all that, I've always been big into colour (for a guy), so our reflective, illusion blue and incoming green and orange pieces are just killer. Right now, I think our reflective coach and SB mac are both a masterpiece of fashion for the price. Proper head turners.