How to Lay a Table for Autumn:
The Hambledon Guide to Seasonal Celebrating
We love playing shops. We also love playing houses. Here we are going to show how Harriett, who looks after how we are looking at The Hambledon, and very excited about a new delivery of pearl white china, has transformed our main table.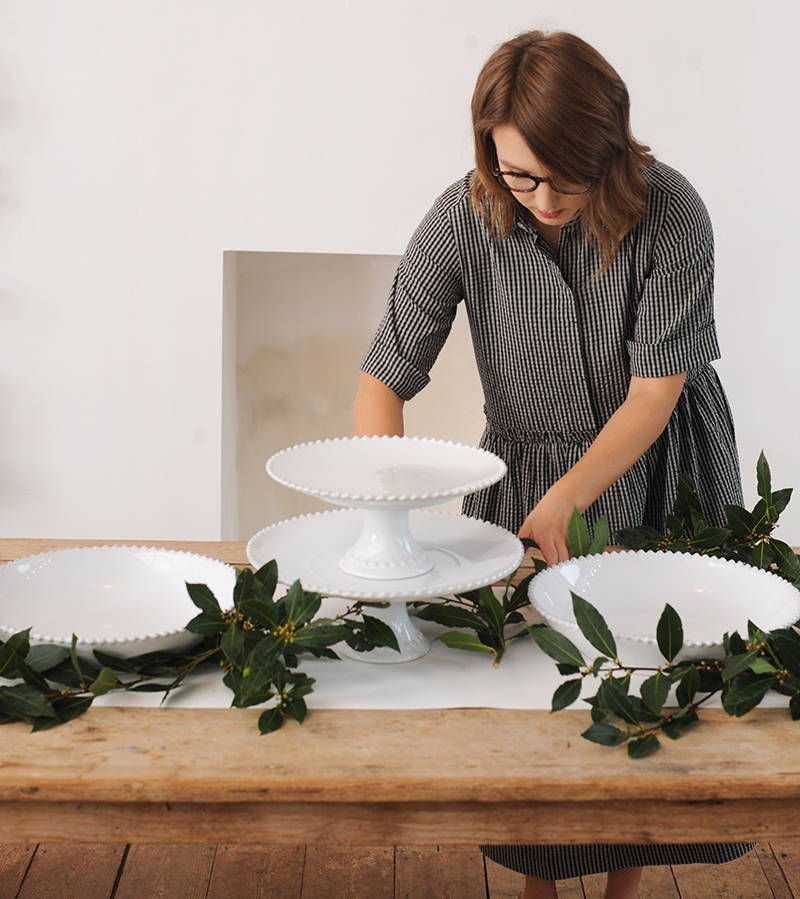 The Rudiments of Table Laying
Yes. We know. A knife. A fork. A spoon. And maybe a plate if you are house trained. But then where to put the cutlery? Side by side, from outside to in. Spoon over the top? And what about table linen? Full tablecloth or runner? Even, God forbid, placemats. To be honest, we're not really bothered about rules of laying the table. We're not working for the Duchy of Cornwall or a regimental caterers. We just want to have fun making a table look super special and super welcoming.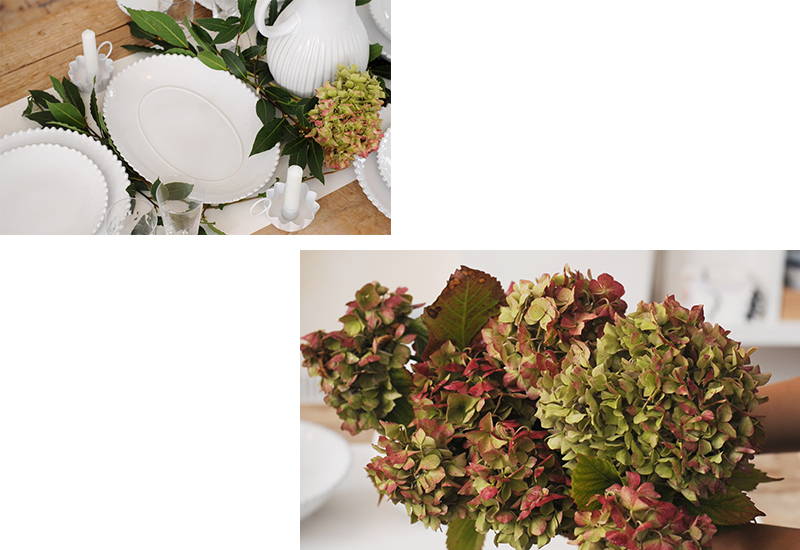 The China
We love our new white pearl tableware. Fresh from Portugal, this is glazed stoneware and it's oven, microwave, freezer and dishwasher proof (so ideal for last minute heating up and late night clearing up). It's a perfect foil for showing off your culinary skills and a perfect backdrop for any flowers or decorations. And we like to layer. Try small stacks of different sized plates for a little theatrical restaurant vibe (even if it means unstacking and dismantling when you come to serve!). Harriett has used a tower of the cake stands to give some height in the centre of the table and added pitchers for variety in the shapes and sizes. We've added white enamel candle holders and short white dinner candles to complete the look.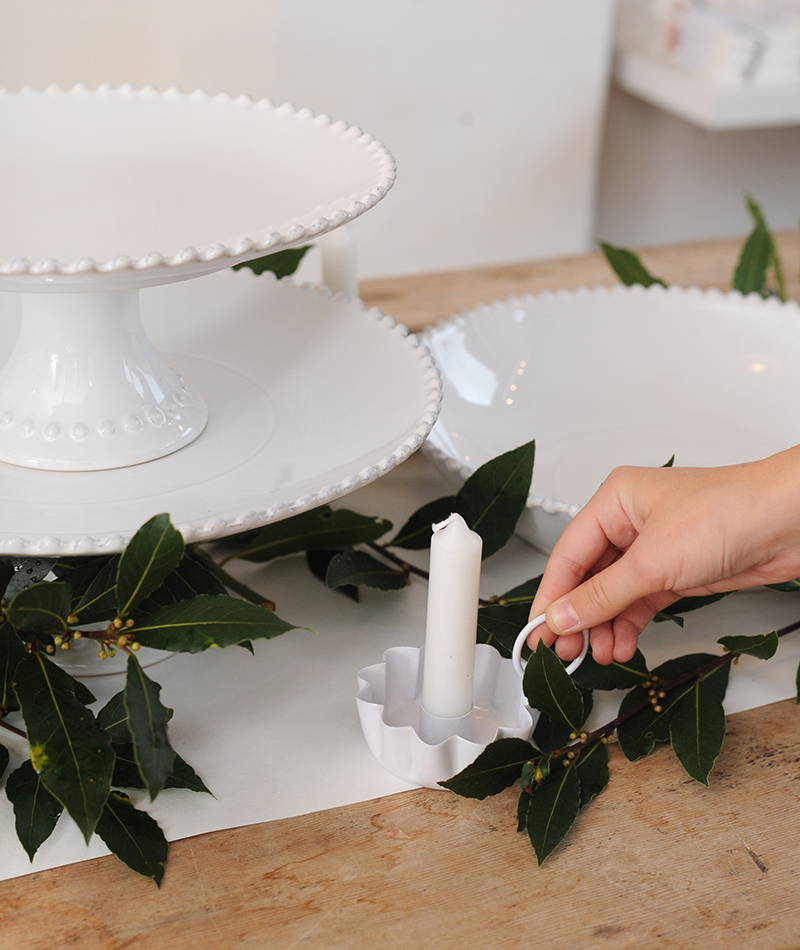 The Glassware
For Autumn we are definitely feeling clear glassware (you could add richness with some coloured glass later in the year). We have used France champagne glasses and The Vintage List etched stemware. Their designs are based on original Georgian glasses and we do like a bit of period accuracy (ask Lucy how many times she has watched the Colin Firth and Jennifer Ehle Pride and Prejudice TV series. Single digits are not in the answer) and they give a real sense of decadence. And if you're embracing the idea of layering, we would definitely encourage really excessive use of our pearl glassware.
The Decoration
I'm a bit of a cheapskate so I like to pilfer and scavenge if at all possible and take my cue from what's available for free in the garden and hedgerows. I love hydrangeas in full bloom in the summer but there is something absolutely beautiful about the fading flowers of the early autumn and they add a subtle hint of blush pink to the green and white. As I got busy with the secateurs, cutting ivy, bay and laurel to go with the hydrangeas, Harriett got busy making mini arrangements for the table. We like the idea that it all looks a bit thrown together. Don't expect pin neat at The Hambledon's dinner table. If you really want to gild the lily, try making some minimal wreaths in complementary florals to grace your walls. We sought and found inspiration from the book 'Wreaths' .
If you're feeling inspired scroll down to shop our autumn table wares.
Stylist: Harriett Grist
Photography: Amy Brooker
Author: Victoria Suffield