How To Do Autumn Flowers
With some carefully selected florists stems and a good cull of the garden, we show you some Autumn flower ideas.
Our theme and inspiration for the week is The Halcyon (thank you ITV and your perfectly conceived period soap opera) so we are imagining our floral displays for some of the hotel's principal characters. It's always nice to have a brief and we've dreamt up our very own fictional clients...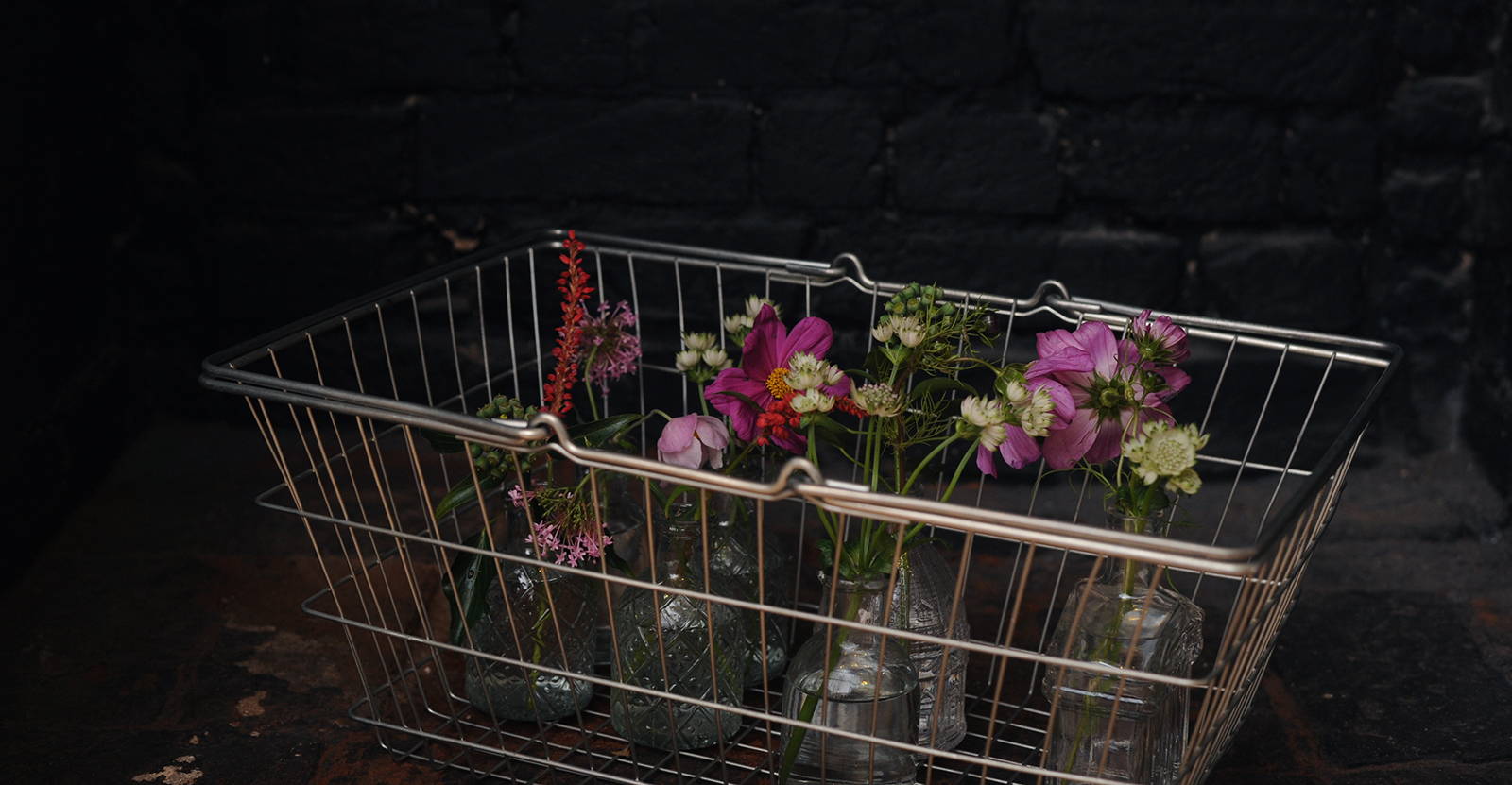 The Container
There is nothing nicer than a simple glass jam jar of garden flowers but sometimes our characters demand a little more. We think Lady Hamilton will appreciate her By Mutti vase filled with blooms to fill the fireplace. But the housekeeper (actually us but we're very method at The Hambledon) has also prepared some simple glass bottles with single stems to sit on the mantlepiece of Betsey, the singer. We think she lives upstairs in the servants' quarters but is a little upscale in her ambitions. The netted jar filled with hydrangeas is a pretty addition to a breakfast tray.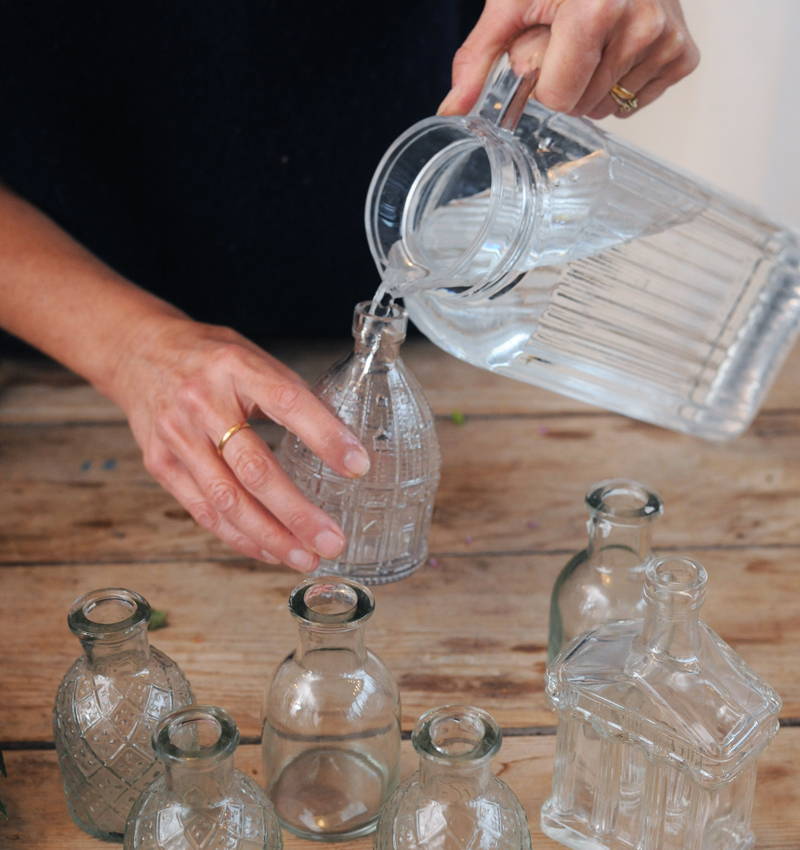 The Florist
It is a really, really tricky time to buy florists' flowers. But instead of longing for the full blowsy roses of the Summer or the crazy first flush of dahlias or wishing for exotic imports from far flung shores, maybe we should spurn the forecourt lisianthus and tulips and work with the seasonal scarcity to find other ways of making beautiful arrangements. We bought a bunch of alstromeria in a beautiful deep red to give our main vase of flowers a chunky hit of colour. And we bought a few stems of astilbe for a little formal florist's style. And just three irrestible purple scabious, because they were just irresistible.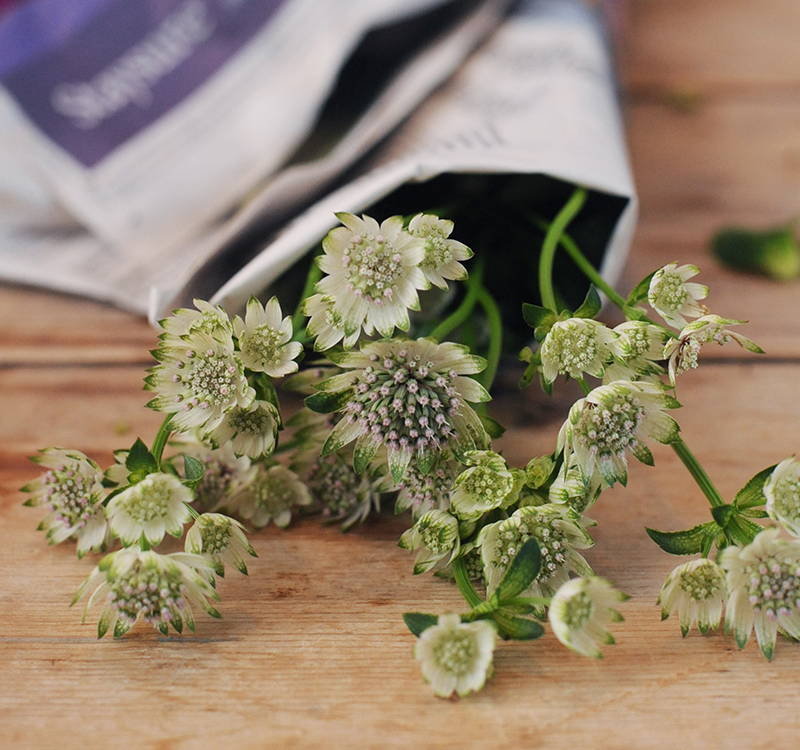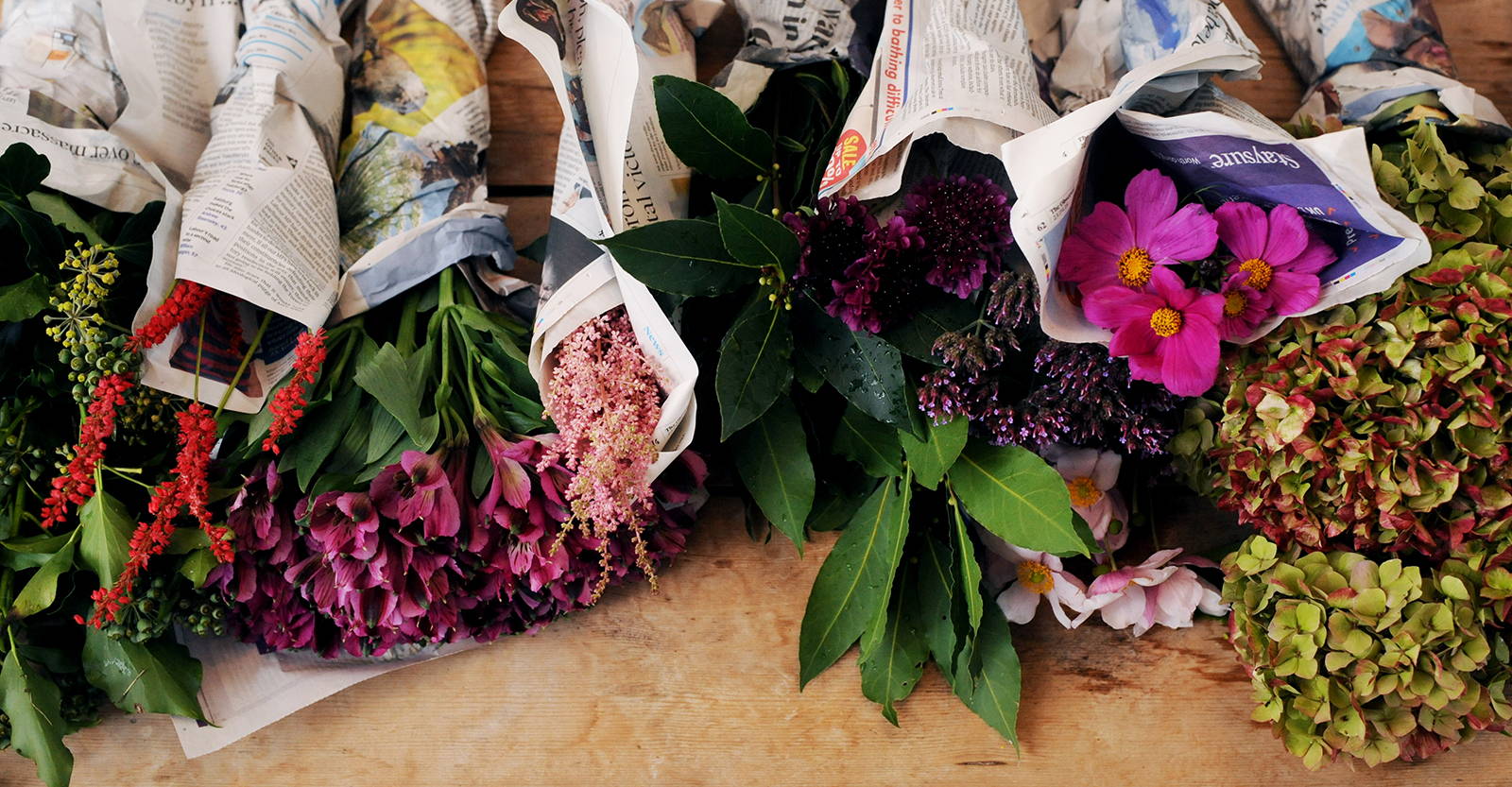 The Garden
Even as the garden heads into the depths of Autumn, it remains your friend. Green fingered or no, there will be some colour lurking there. We managed to salvage some gorgeous dying heads of hydrangea (green shaded from pink to red) to form the bulk of our main arrangement. Evergreen bay and rosemary and flowering ivy are easy to find and provide plenty of body and shape. We even scavenged some late cosmos, Japanese anemone, verbena and astrantia to add a little softness and cottage garden delicacy.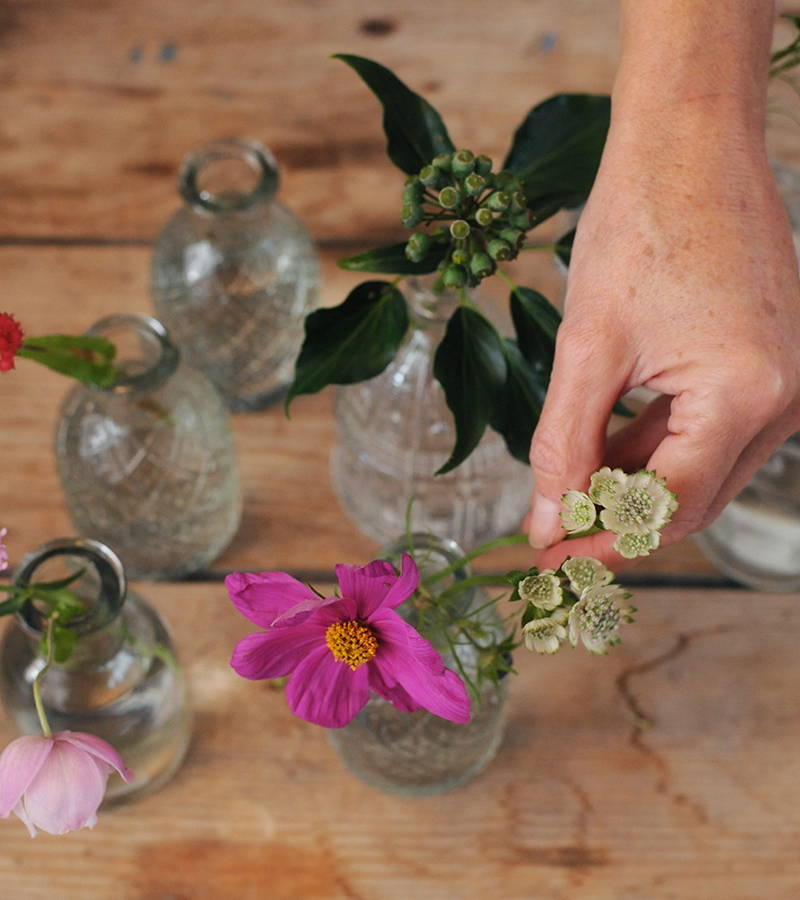 We've made a little film to show you how. And we've put together a little shopping list to show you what. But you're on your own with the secateurs in the garden. Happy cutting.