Q&A with Harvey & Zack Moscot
When it comes to eyewear, brands don't get much more iconic than MOSCOT. The 103-year old family-run business is considered a New York institution, their little black book full of famous fans. We've been proud UK stockists for a solid six years now. So in the lead up to our latest MOSCOT trunk show, we're honoured to have been able to throw some questions at Harvey and Zack Moscot, the father and son team currently heading up the family firm.

Family businesses are notoriously difficult. How has MOSCOT thrived over five generations?
Each generation of MOSCOT has endured its key moments and put its mark on the brand. Thanks to Hyman, first generation, we now have a pushcart as a logo and opened our first shop on Rivington! It was because of Sol, second generation, that we had such effective signage and local marketing campaigns.

Sol was all about service and knew how to make sure the MOSCOT customer came back! Third Generation, Joel, was the optimal optician and fit a pair of glasses better than anyone! It was because of Joel that MOSCOT became known as the go-to neighborhood optical shop.

Now as fourth and fifth generations continue to evolve the story and history of MOSCOT, we are sure to never forget the efforts and accomplishments of our predecessors and how to incorporate their teachings into everything we do.  
MOSCOT has been a New York institution for 103 years. What made you decide to take it global? And what were the challenges?
Prior to taking MOSCOT global, we had for many years produced frames in our shop for our own MOSCOT customers. These were styles and designs that were no longer manufactured that we had sold for decades in our shop. It was when we got interest from other shops and customers from outside of NYC and the US that the brand started to really evolve. We run our business as a family business and never forget who we are and where we came from!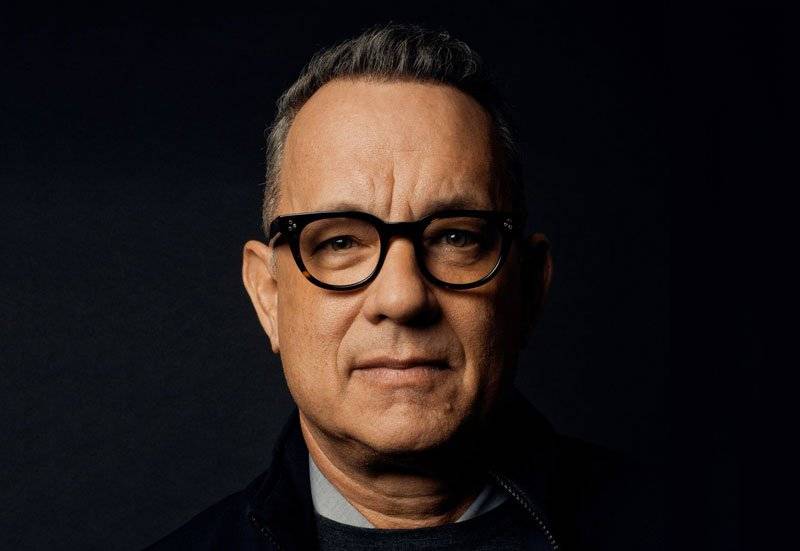 Describe a typical working day at MOSCOT HQ.
HM: My time interacting with the end customer and patients is certainly limited these days, but whenever I have a free minute, I will run downstairs to our retail shop. It's no coincidence that our corporate HQ is above our flagship shop on Orchard Street. I need to be connected! It's in my blood!

Also, trained as an eye doctor, I love helping others with their eye problems and miss that aspect of my career. I feel lucky that we continue to have and manage our own retail shops in NYC. They serve as real-time laboratories for our brand and our new product designs. We can listen to what the end customer says and feels. This is very important to me and you will always find me in the shops selling MOSCOT frames during Christmas week when the back office is closed!

ZM: My daily routine typically consists of designing new frames for the upcoming seasons as well as collaborative meetings with my marketing and design teams. We strategize, create and execute on design and content strategies for the brand on a global level.

When I find additional time in my day I like to spend time in the MOSCOT Shop so I can listen and hear what our customers say and feel about our frames. It is very important to stay close to the end customer and fans of the brand so we can make informed design decisions. I am always cognizant of the emotional connection and relationship that our product has with customers and this aspect of our brand is paramount for me.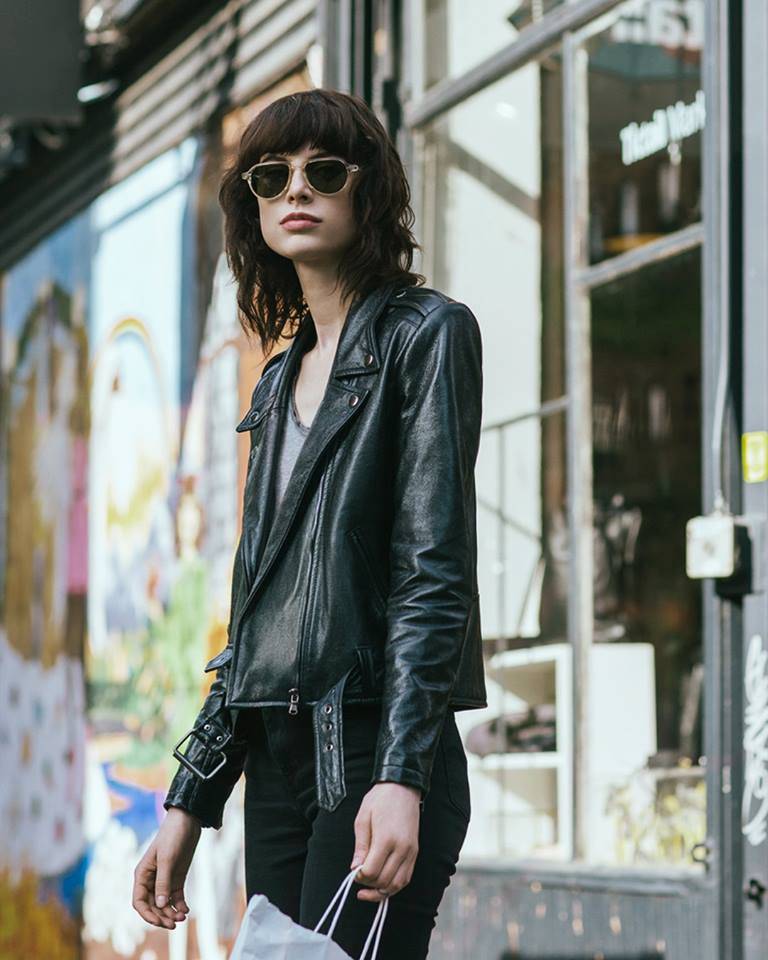 Are you allowed to have a favourite MOSCOT frame? And what is it?
Picking your favorite model is like choosing your favorite child. But, if we had to pick one, it is likely the LEMTOSH because of its ability to transcend decades in time from a fashion perspective as well as universally fit nearly all the face types and shapes on this planet.
What do you like most about what you do?
ZM: One of the best things about coming to work is knowing that I get to work with my dad everyday. Fortunately, he's told me he feels the same! As a 103 year old family business, the meaning of family is truly important. We work hard day in and day out because we are proud of the hard work that our predecessors have put into this brand. We aim to make them proud. We continue to tell our story and we make sure we only produce quality products and experiences that truly represent who we are - MOSCOT that is.

HM: The best part is being at the helm of a 103+ year-old five generational family business and feeling as passionate as ever about everything we do!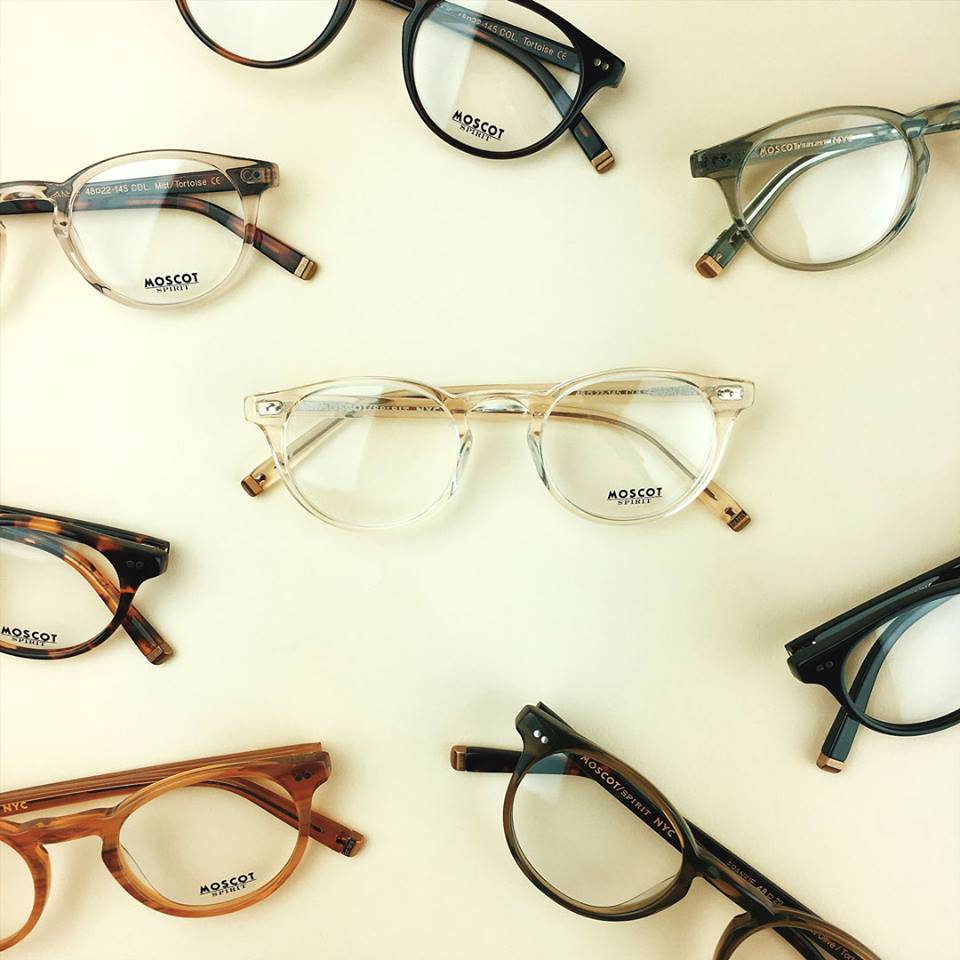 You have some very, very well known MOSCOT fans. What has been your most starstruck moment professionally?
We certainly have some notable fans over the years! Back in the day, the Lower East Side was a hot bed for creative types: artists, musicians, poets, architects, writers, and more. These urban, independent, creative thinkers were also our customers, who were naturally drawn to the frame styles we carried.

All these years later, we continue to have a strong and loyal following of fans around the world who appreciate the classic, timeless design of our frames and our authentic story.
If you were taking us on a tour of the Rivington Street neighbourhood, where would we go?
The Lower East Side is changing every day – and we've been here for 103+ years to see the transformation first-hand. From music halls to art galleries and some of the best restaurants in the city, the Lower East Side, or LES as we sometimes call it, is full of individuals and businesses that are as colorful as the street art and murals that canvas the neighbourhood.



Don't miss the MOSCOT Trunk Show, an exclusive view of the entire MOSCOT range, this Saturday 5 May, 9.30am - 5.30pm.