Autumn 2018: General Store
Here at The Hambledon we like nothing better than to tell a story. We love to reinvent the shop each season and spinning a yarn and telling a tale is the perfect device. The story for Autumn 18 on the ground floor (the home of all things Home) is General Store. Taking our initial cue from our 1940s inspired womenswear collections on the first floor ( home of all things Women's Fashion), films from the period and documentary photographs, we have imagined a corner shop somewhere in an English town selling all kinds of utility household items. This is traditional shopkeeping at its best: piled high (we haven't been slavish to truth and everything is off ration at The Hambledon); wrapped in brown paper and string; nostalgic, simple and beautiful.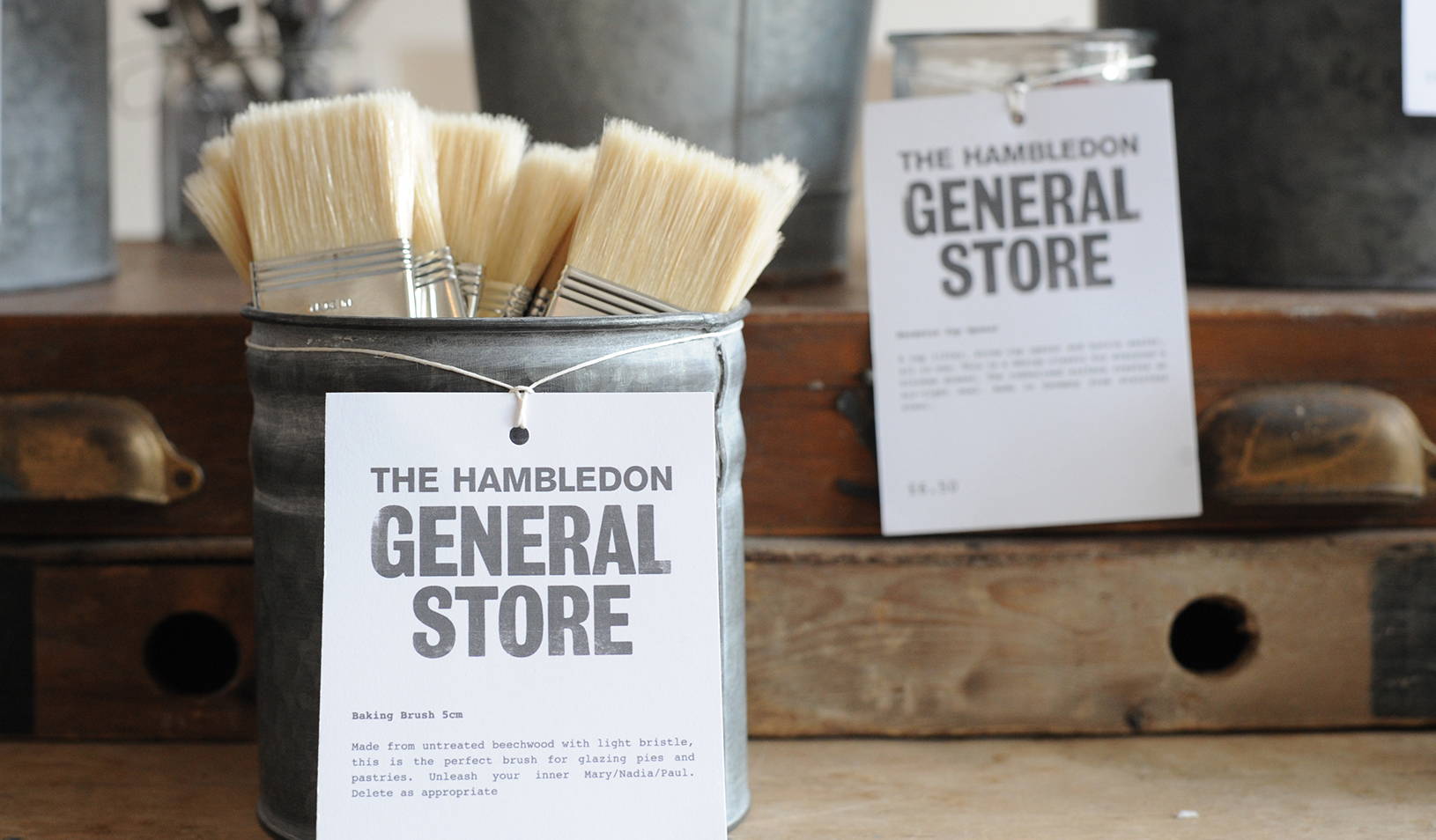 And we have travelled far and wide to bring the story together. All sorts of brushes and feather dusters and household cleaning products from Germany; traditional candles and chandlery goods from Nantes; simple china from Portugal; kitchen enamelware from England; cotton table linen and aprons from France; delicious jams cooked up in East London; pressed glass bud vases from Italy; hot dog pouches, patty papers and soup socks (I know. A soup sock. Who knew?) from the USA.
    everything is off ration       at The Hambledon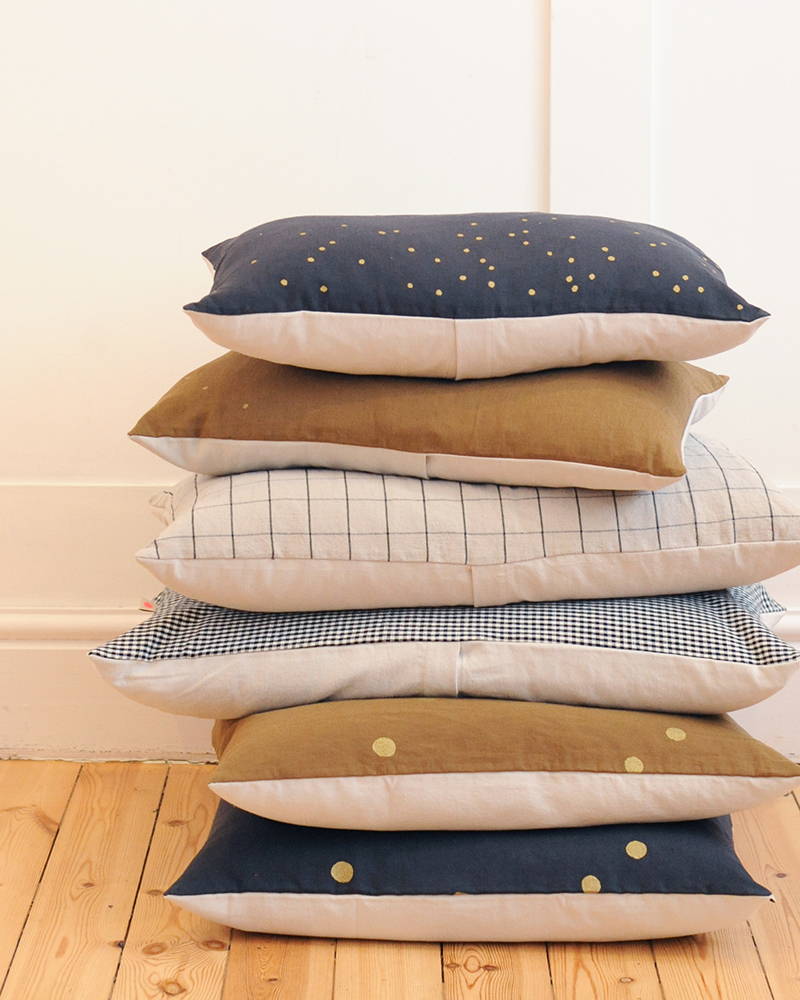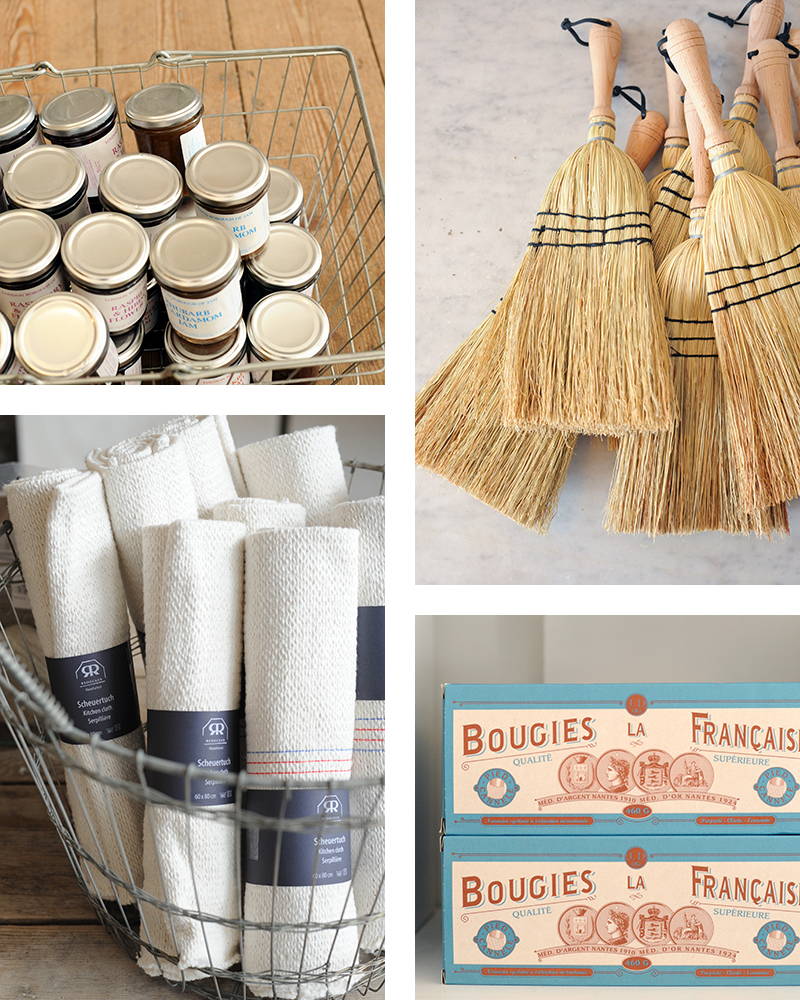 It's a subdued palette for the onset of Autumn, making a break from Summer brights, with a move towards more natural materials and simple finishes: crisp white, glass, wood and softest tobacco linen. Harriett has been working her magic in the world of visual merchandising on rough wooden tables and benches, teetering towers of homeware and jars and tins and vases full of wares. And she's making a trip to our imaginary allotment (digging for victory at The Hambledon) to pick flowers and greenery to lend a little prettiness to everything utility.