Focus On: Pink City Prints
Welcome to our newest Womenswear arrival, Pink City Prints.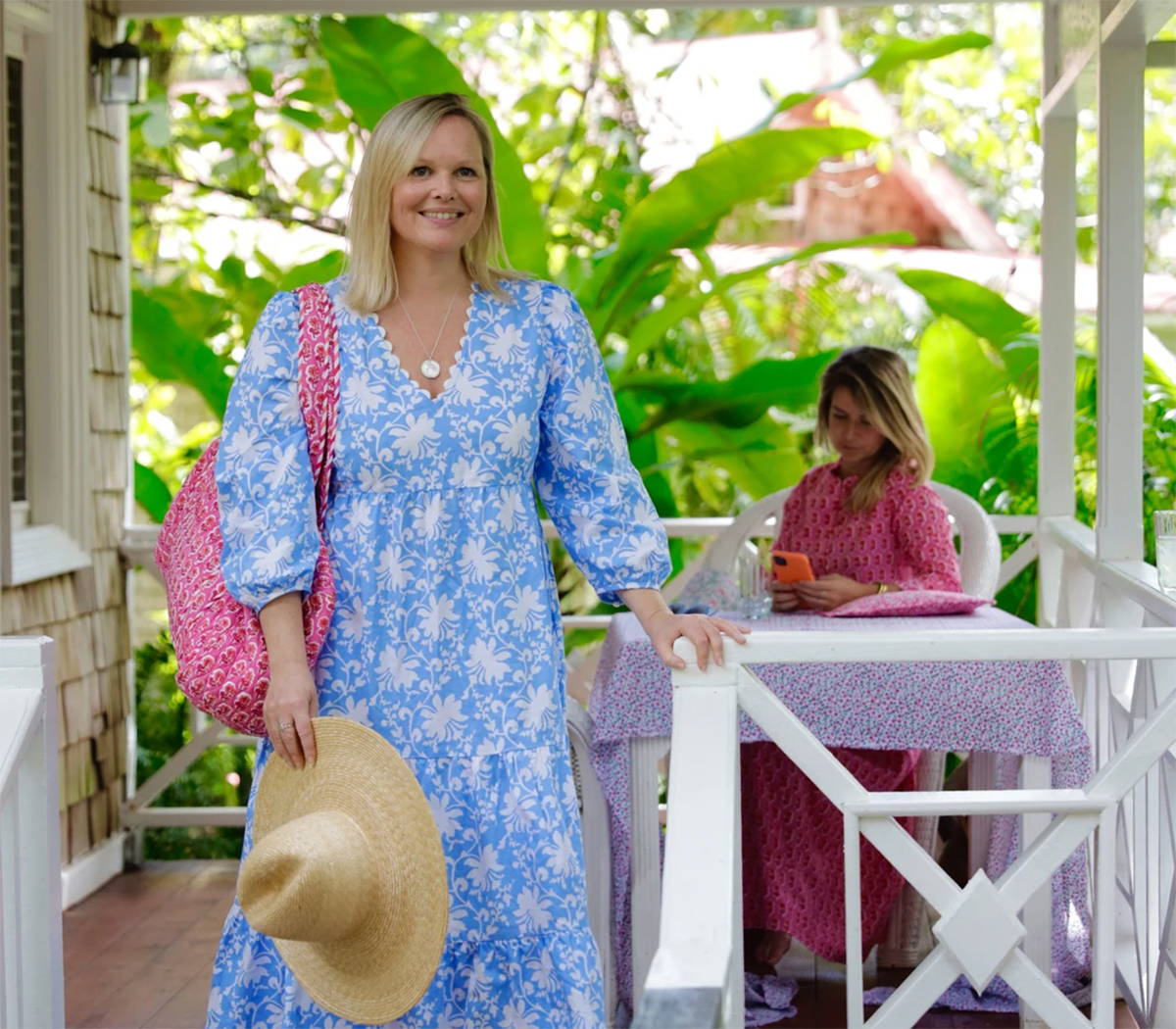 Lake District native and Glasgow School of art graduate, Molly Russell lives in Jaipur (capital of Rajasthan in Western India and the eponymous 'Pink City') for six months of the year (lucky her) and works alongside block-printers, embroiderers and weavers overseeing the production process for Pink City Prints. Using only natural fibres (cotton, hand-loomed khaki cotton and silk), these are the very prettiest of dresses (and jackets and skirts) and are destined to be amongst your most beloved things in the wardrobe this Summer, and forever after. Beautiful and supremely wearable; these are a little bit dress uppy but equally suited to tennis pumps and a quick trip to Sainsbury's (well, almost).
While travelling in India in 2015, Molly visited Jaipur and was thrilled by the skill and beauty of its textile traditions. An initial foray into the production of block printed Summer dresses, resulted in a total sell out back in the UK and Pink City Prints was born. Molly is motivated in part by creating an ethical business which fairly rewards the artisans. Each workshop has been vetted. The employees are treated with care and respect, working eight hour days with three breaks and earning more than double the minimum wage. She is also committed to providing a sustainable business so that hand working skills can be maintained and developed for the next generations in Jaipur.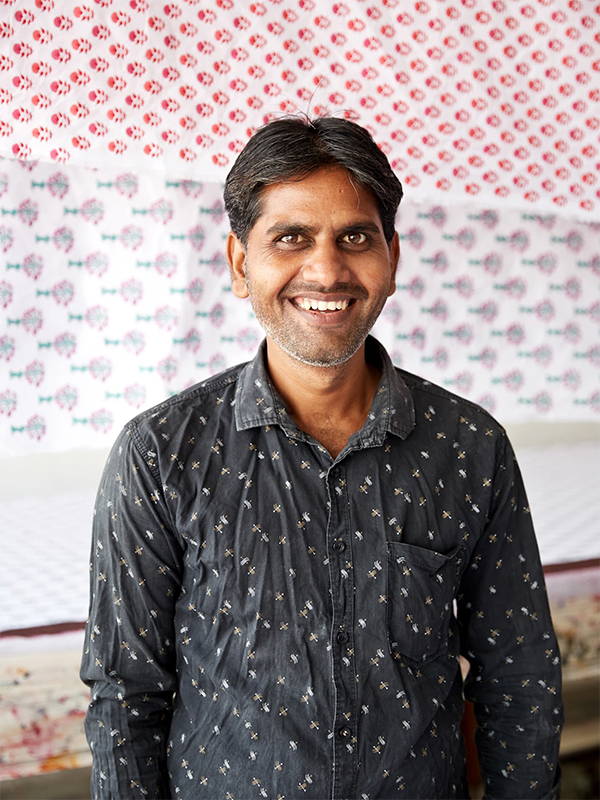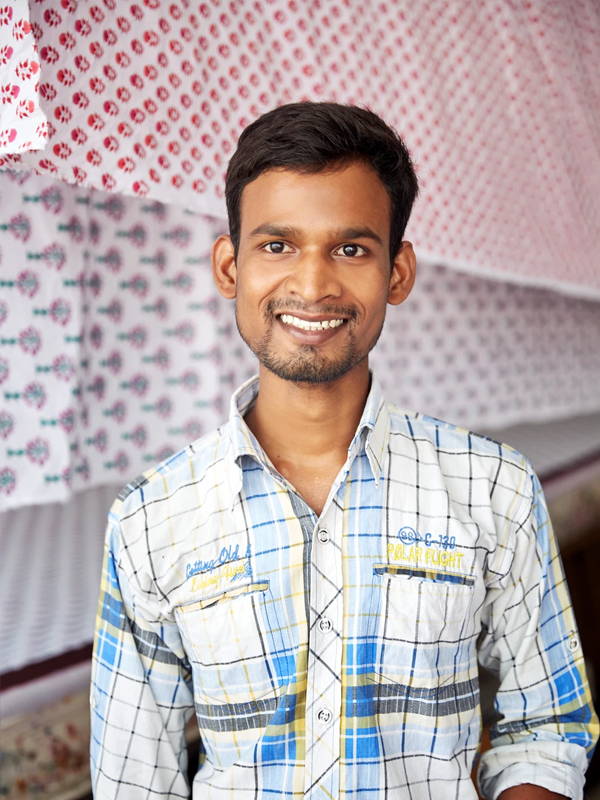 Images from the Pink City Prints website
Pink City Prints use three key hand working skills in their production process.
Block Print
This is a traditional craft process unique to the Chhipa caste in Jaipur and surrounding areas. Block-printing is used to create many of the vibrant motifs in Pink City Prints pieces. A design is drawn directly onto a slab of wood before the pattern is etched out by hand using a metal cutter. Once the pattern has been refined, the fabric is rolled out and pinned ready for printing. The wooden block is dipped into trays of different coloured dye, then applied to the fabric by hand. The fabric is printed with one colour at a time so the entire length will be printed up to 5 times if there are five colours. Each stamp requires extreme precision and a steady, practised eye in order to create amazingly intricate designs. As this process is completed by hand, there may be small variations across the prints, reflecting the unique nature of the craft process and adding character to our block printed pieces. Have a look at the Jasmine Long Dress and the Cienna Skirt to admire the skills.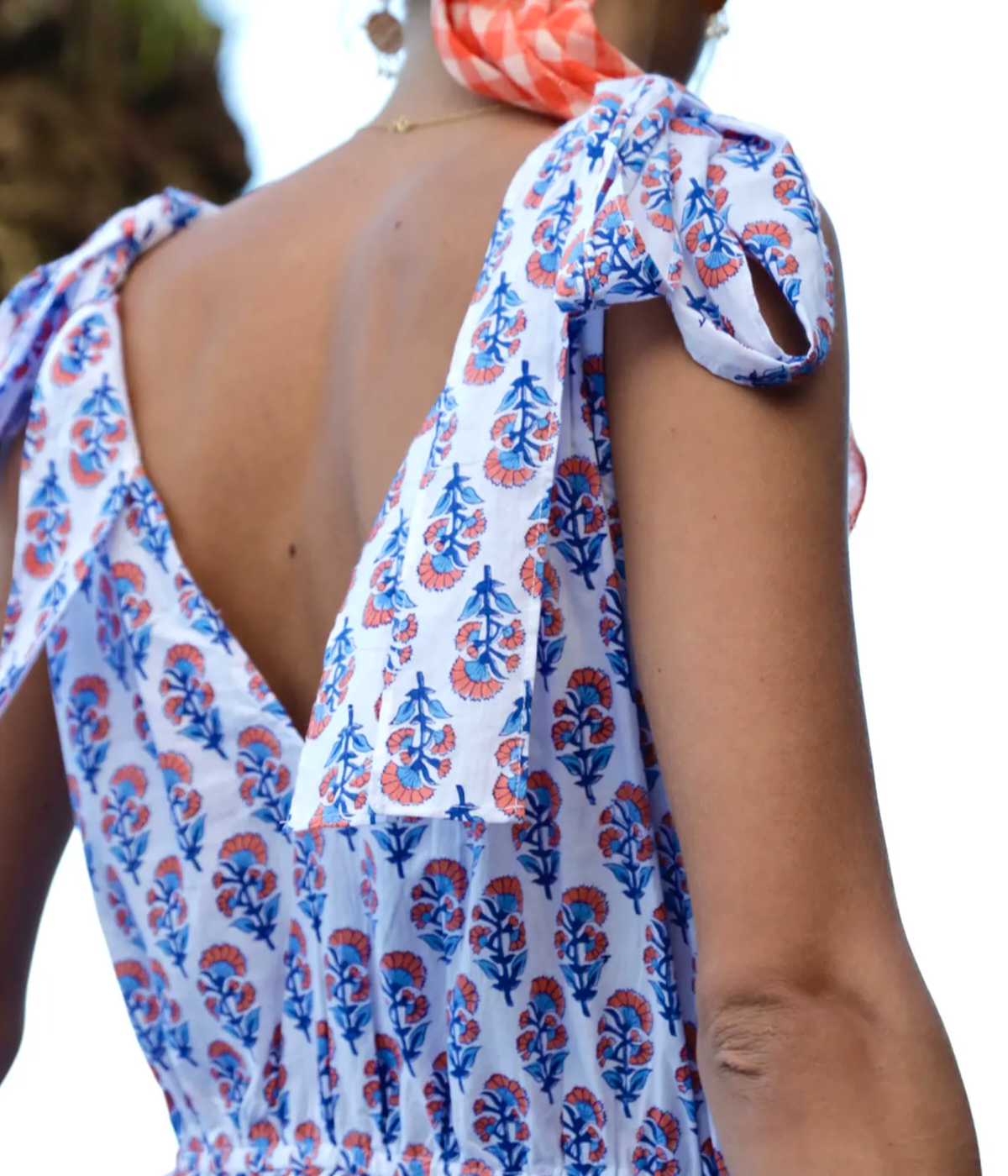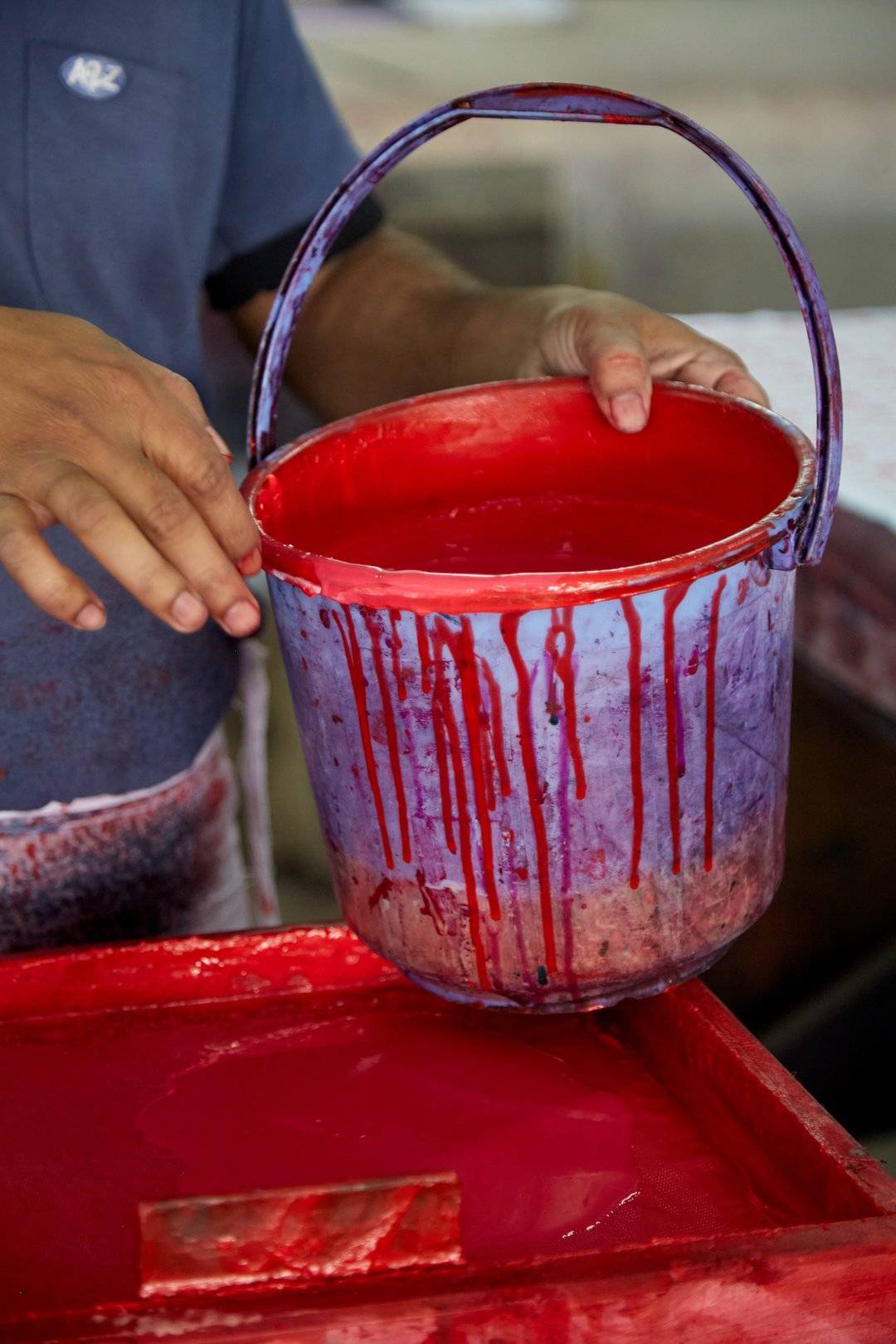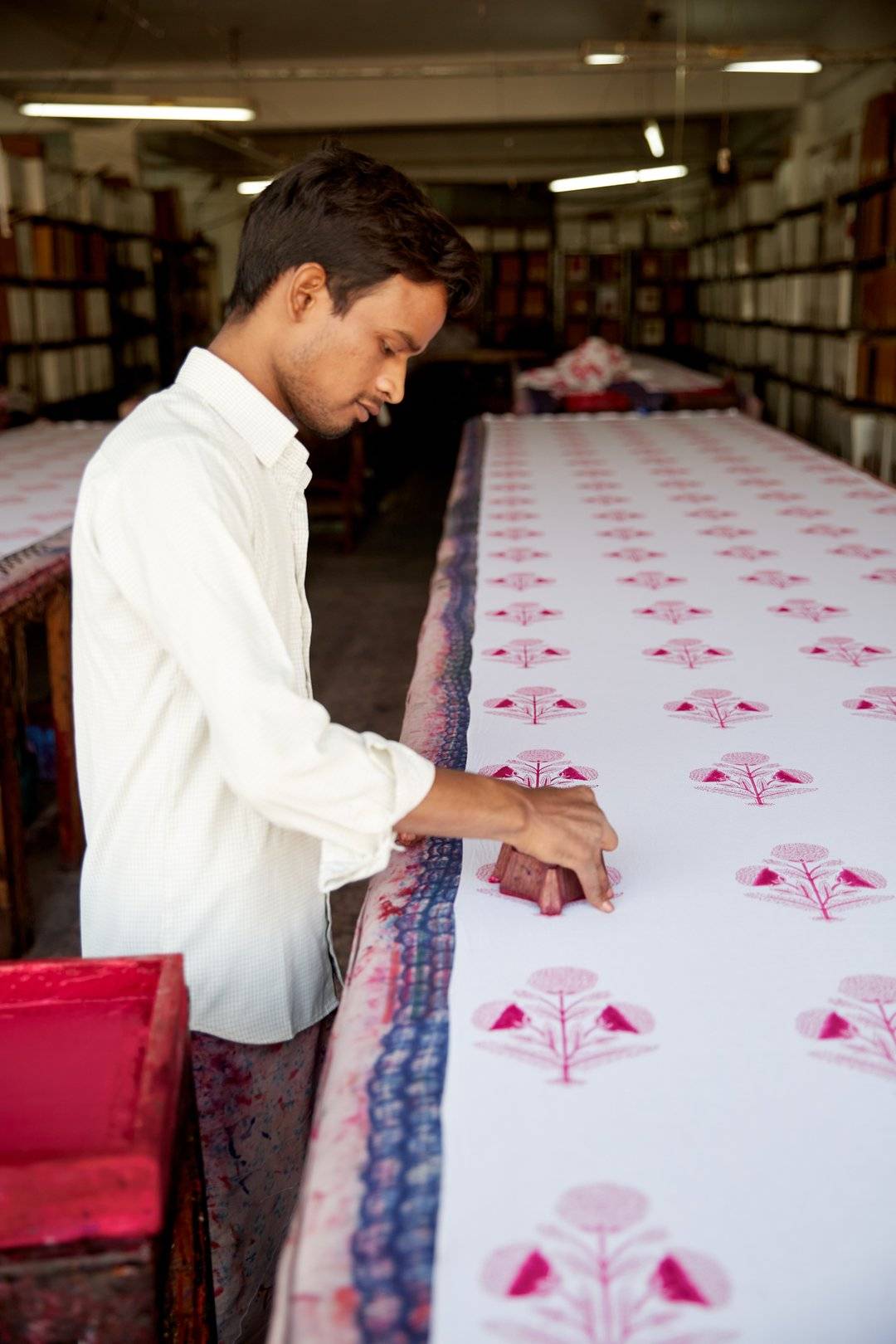 Images from the Pink City Prints website
Embroidery
All the embroidery pieces are sewn by hand, in an intricate and complex process. Hand embroiderers have learnt the skills required to make neat motifs through passing techniques from generation to generation, and practising for hours on end. A dress can take up to three days to complete, so they must be patient and remain focused throughout. These rare skills represent centuries of history and artistry. See the adorable Beatrice Top and Folk Dress for shining examples.
Hand Loom
Hand looming is a craft technique which requires focus, patience and years of practise in order to produce beautifully soft and bright fabrics. Made in villages outside of Kolkata, the cotton is firstly hand-spun and then hand dyed before being delivered to each weavers house where they keep their wooden looms. Hand weaving is incredibly time consuming; in a day, each person can weave around four meters of fabric, which is roughly enough to make one dress. Once finished, the fabric has a richness in texture unique to the hand looming process. We love the Rah Rah Spanish Dress.
Images from the Pink City Prints website