Crafting with Rico Design
Our lovely Harriett, the arts and crafts queen, and her co-conspirator Amy, have been very busy with the glue gun this week. Here is her inspirational take on fun projects to make and do with our new crafting bits. And it might be a cunning plan for keeping the kids busy as the holidays approach. Try the paper streamer rockets. Try the customised clip boards and mugs. But absolutely definitely try the tropical fruit wrapping. Soooo cute.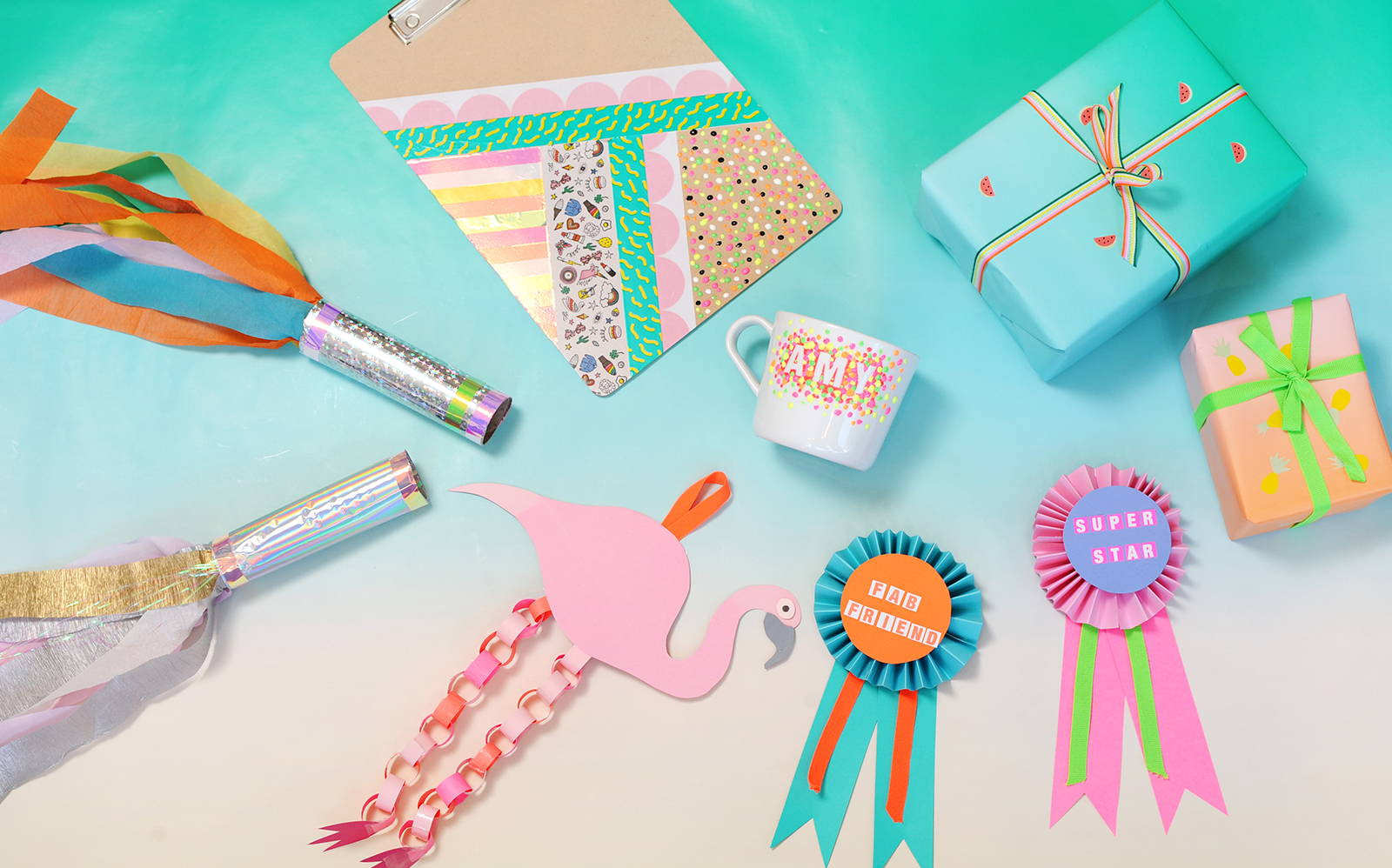 Colourful Clipboards
Jazz up your clipboards and use them to easily display your pictures, organise to-do lists, or use them for work...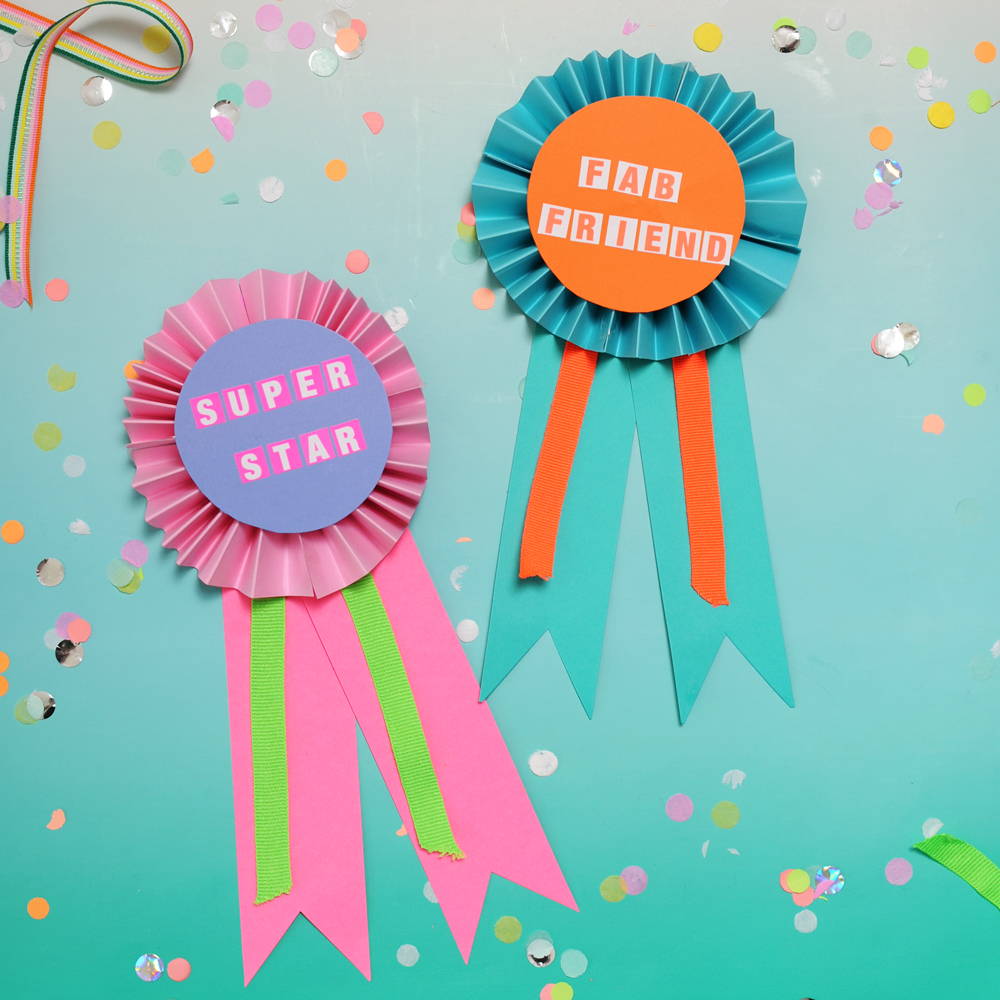 Paper Rosettes
Make a rosette as a present gift tag or birthday badge, better yet, just to share the love with your friends!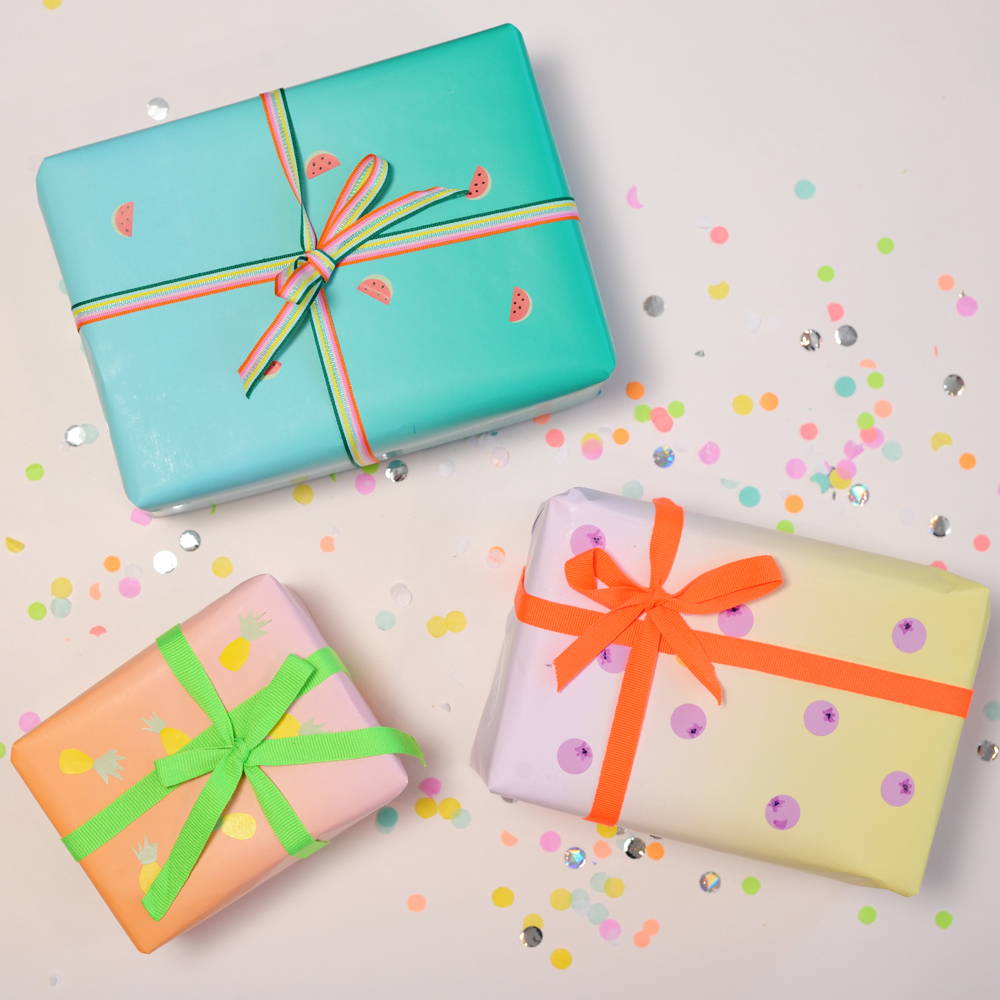 Tropical Wrapping
This is taking wrapping to the next level, whilst being super simple. Create tropical fruity detailing just with stickers!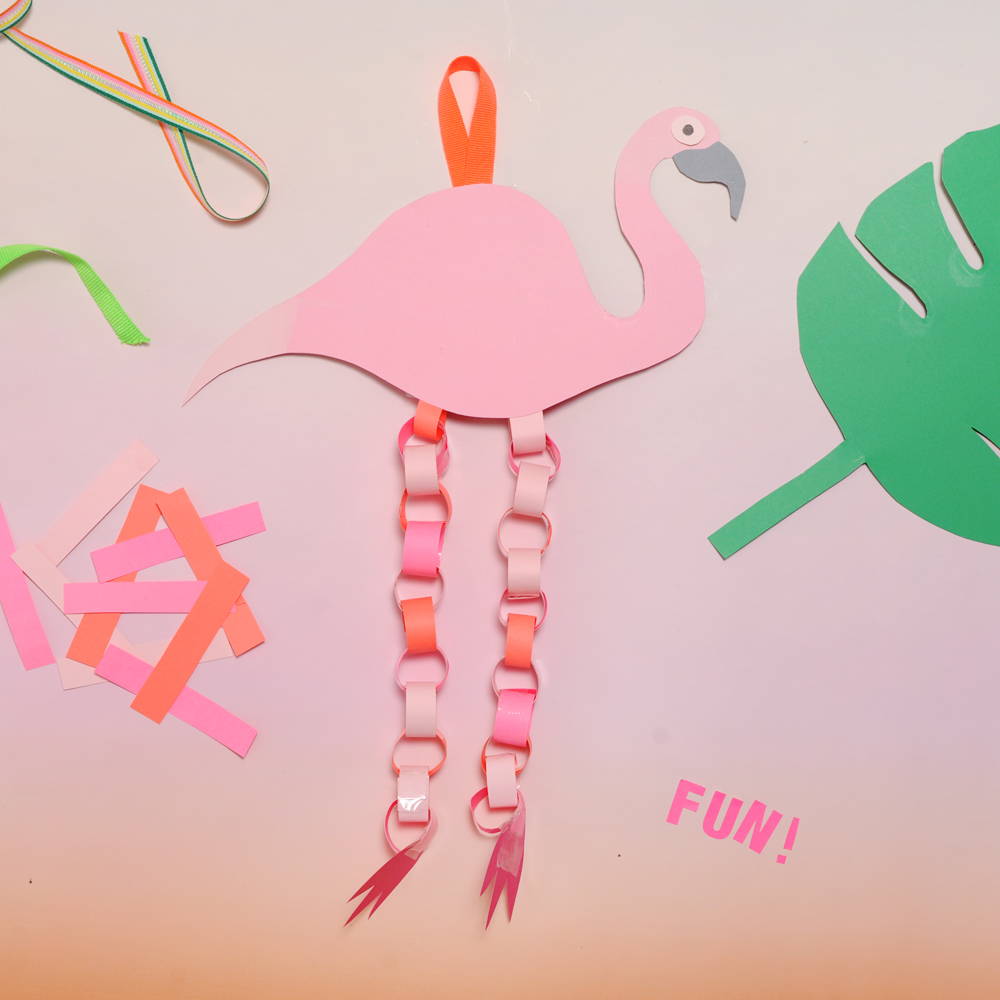 Paperchain Flamingo
Brush up your paperchain making skills and create a tropical friend at the same time!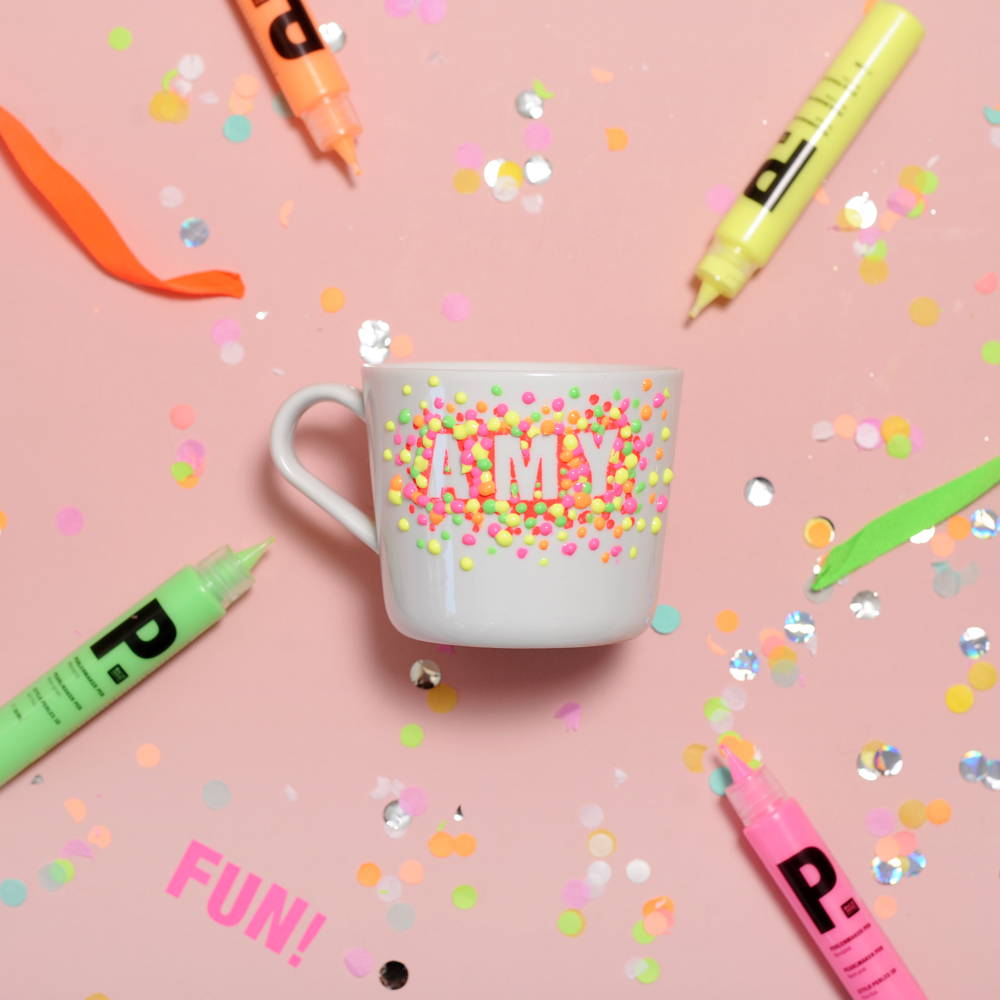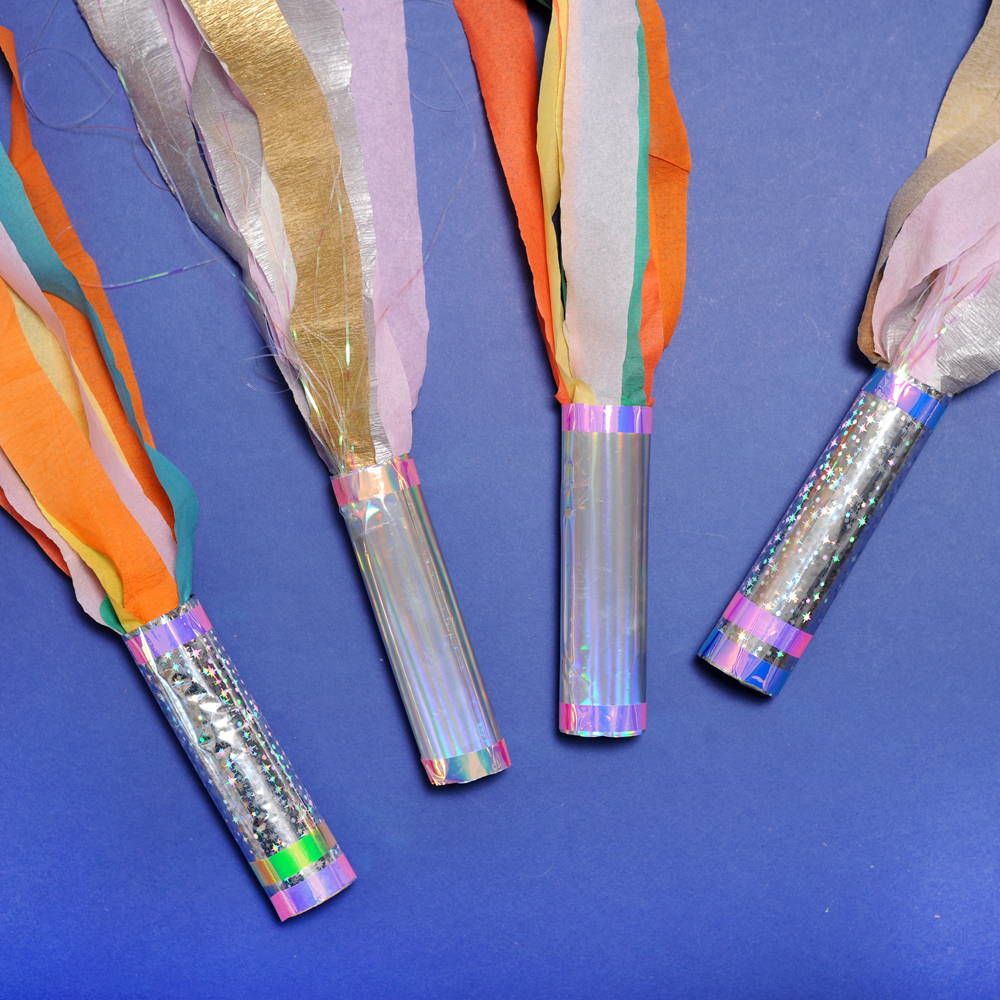 Pearlmarker Mugs
Give these fun mugs as gifts or make them for yourself to ensure family and co-workers keep their hands off!
Rocket Streamers
These are perfect at a party to shake as you boogy. Or get competitive with a rocket streamer race...they really do fly!