Anne Hubert, founder of La Cerise sur le Gâteau: Day In The Life Of...
We love cherries and we love cake, and right now we also have a thing for La Cerise sur le Gâteau, the beautiful French linen which, quite true to its name, is setting the tone for SS/17 in homewares. All washed out pastels and trails of gold polka dots. Here, founder Anne Hubert talks us through the La Cerise sur le Gâteau story and some of the highlights from the brand's Instagram feed.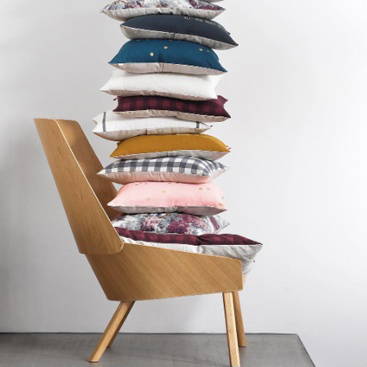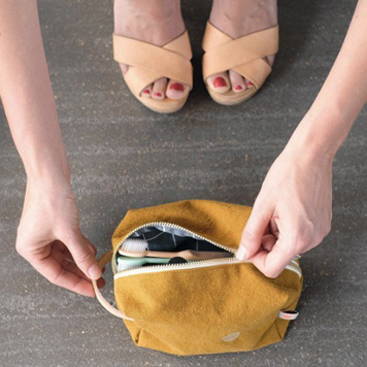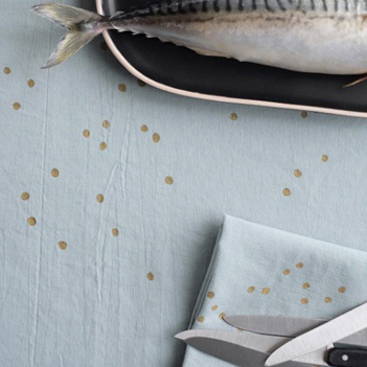 I launched La erise sure le Gâteau in 2006 as a neo-traditional home linen brand. The collections re-visit timeless French classics, creating cheeky home linen with a sense of humour.
I started by customising my doll house then my bedroom. After that my parents agreed to let me study design. Later, when shopping, I couldn't find what I was looking for so I decided to create it myself. Some of my friends liked what I was doing and that's how it started.
Sometimes I find inspiration in the world of fashion but mostly I find inspiration in polka prints, vichy and checkers; dashes of fluorescent colours; childhood memories and my beloved grandmother's tea towel.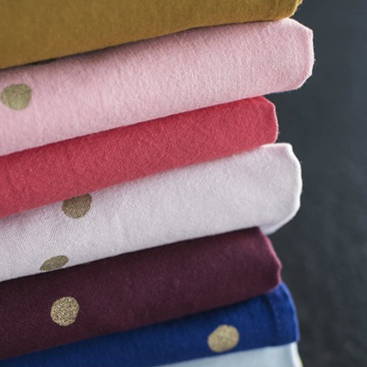 La Cerise sur le Gâteau is an expression that always makes people smile. By putting a cherry on a cake you add a finishing touch that makes all the difference. That's the way we like to work.
100% of our collection is made in Portugal. We select our suppliers based on skills as well as a shared philosophy of manufacturing that respects both quality, the environment and work conditions.
All our linen manufacturing is based in a region of Porto that has strong historical link to the textile industry, and a skilled local workforce. We also work exclusively with Oeko-tex, who weave, dye and print our fabrics, free from products that are harmful to the body and the environment.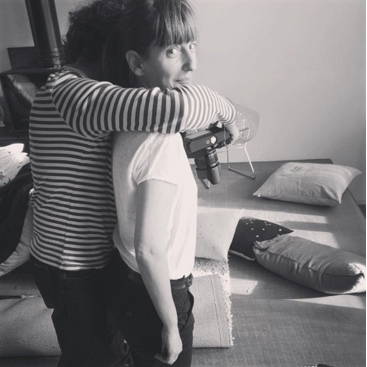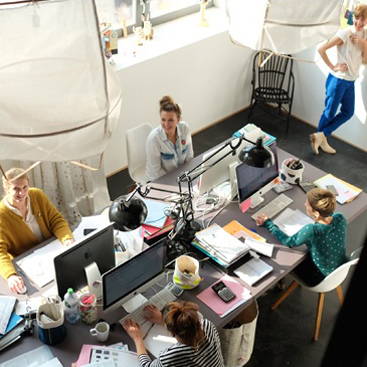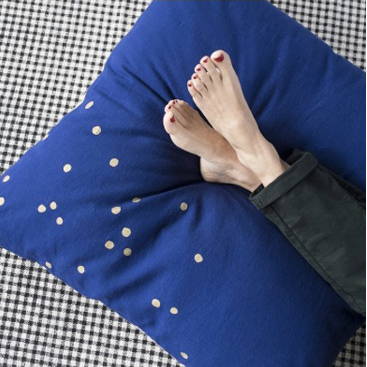 Today, La Cerise sur le Gâteau is based in Alsace in northeastern France, in an ancient manufacuting factory. I've surrounded myself with a second family.
We love chocolate, make jokes, know how to hokey cokey and of course love design. Together we work hard to give our collections colour and flavour, and organise skipping contests to test the strength of our tea towels!
When a customer writes to us to say how pleased she is to take a nap on our cushions, or to tell us that she is crazy about one of our duvet covers, the feeling is the same as the first day. I love it!